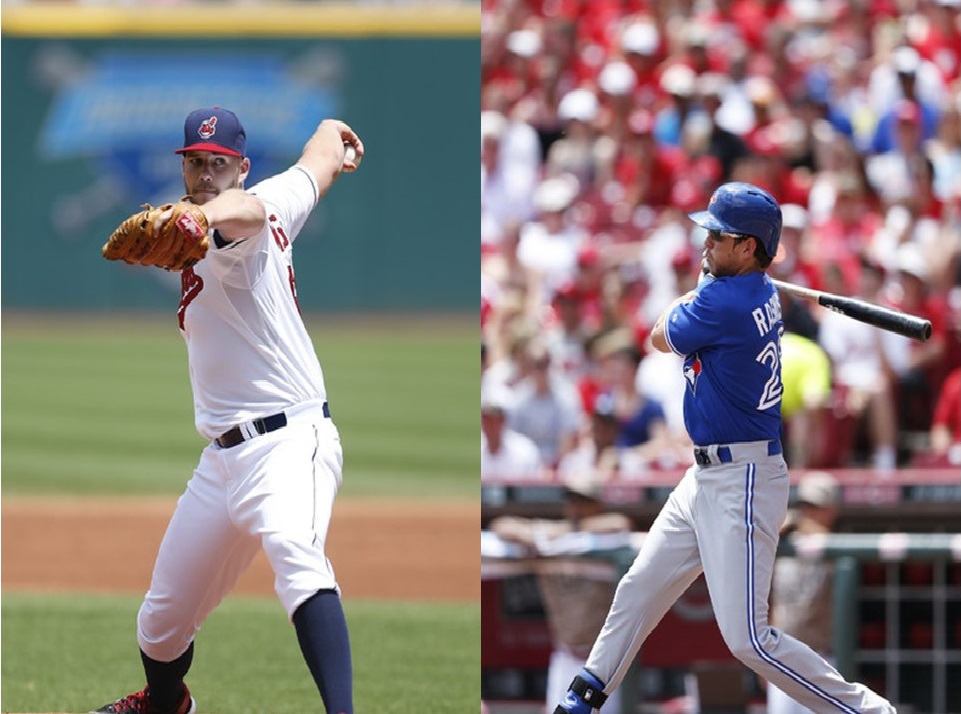 There are plenty of ways to go about trying to fix the Twins team but some patience might be required as the club waits for some younger pieces to work their way through the minor leagues. The Twins Daily crew put out some solid information in the 2015 Offseason Handbook. One of the best parts to read about this document is the blueprint plans put together by the writers.
There are plenty of options for the Twins but here is how I would go about trying to fix the team. Some of these ideas will happen and some won't but that's what makes this fun.
Starting Line-Up
C- Kurt Suzuki- $6 million
1B- Joe Mauer- $23 million
2B- Brian Dozier- $1 million
3B- Trevor Plouffe- $5 million
SS- Danny Santana- $0.5 million
LF- Colby Rasmus- $12 million
CF- Aaron Hicks- $0.5 million
RF- Oswaldo Arcia- $0.5 million
DH- Kennys Vargas- $0.5 million
-------------------------------------------------
$49.0 million committed to nine hitters
Breakdown: Colby Rasmus is the only free agent acquisition that I have the Twins adding this off-season. He's young at only 28-years old and he could regain some value by signing a one-year, $12 million deal. This would set him up to hit the free agent market again before his age 29 season. The Twins could use him in a corner outfield spot and have him be a center field fill-in. Aaron Hicks earns the Opening Day starting job for the third straight season. Hopefully Paul Molitor can get Hicks back on the right track to being an everyday player in Minnesota. If things go right, Miguel Sano could be up by the middle of the season but this could be a line-up that scores a decent amount of runs after finishing fifth in the AL in runs scored a year ago.
Bench
C- Josmil Pinto- $0.5 million
IF- Eduardo Escobar- $2.0 million
1B/OF- Chris Colabello- $0.5 million
OF-Jordan Schafer- $1.5 million
-------------------------------------------------
$4.5 million committed to four bench positions
Breakdown: Eduardo Escobar proved to be a very valuable asset but I believe his long-term role with the club will be as more of a utility infielder. Jordan Schafer will complement the other outfielders nicely. Josmil Pinto will get some opportunities to catch especially with how much Kurt Suzuki got beat-up last season. Chris Colabello will get one more opportunity to stick on the big league roster but he will be one of the last men to make the 25-man squad.
Starting Pitching
1. Phil Hughes- $8 million
2. Ricky Nolasco- $12 million
3. Kyle Gibson- $0.5 million
4. Alex Meyer- $0.5 million
5. Justin Masterson- $10 million
-------------------------------------------------
$31.0 million committed to starting rotation
Breakdown: The top three spots in the rotation are likely locked into place. These leaves the fourth and fifth spots in the rotation up for grabs. I think the Twins will actually go with Trevor May in the number four spot but I would much rather throw Alex Meyer out there every fifth day. This would also give May the opportunity to pitch out of the bullpen which I think will be his eventual resting spot. Minnesota is going to spend some money on a free agent starter and I think Justin Masterson is the right guy. He's coming off a tough year but he could bounce back nicely in the friendly confines of Target Field. Fingers are crossed that he could be this year's version of Phil Hughes and a one-year, $10 million contract is easy enough to swallow for a team with some wiggle room.
Bullpen
Righties: Casey Fien, Michael Tonkin, Trevor May, Mike Pelfrey- $8 million
Lefties: Caleb Thielbar, Tommy Milone- $4 million
Closer: Glen Perkins- $4 million
-------------------------------------------------
$16 million committed to seven relievers
Breakdown: This is quite a conglomeration of players. I hate having Mike Pelfrey on this team coming out of spring training but the Twins are going to eat his salary at the beginning of the year even if that's what I would do. As I said in the starting pitcher section, May gets moved to the bullpen where he can continue to develop and the Twins can use him in a variety of roles. I don't think the Twins are ready to let Tommy Milone loose after acquiring him at the end of last season. He will get arbitration as a Super 2 player and his salary will be around $3.5 million. Two names you will likely see gone from this list are Brian Duensing and Anthony Swarzak. Duensing is getting too expensive for what his role is with the team and Swarzak gets pushed out by the likes of Milone and Pelfrey.
Minnesota Twins 2015 Checkbook
Starting Line-Up: $49.0 million
Bench Players: $4.5 million
Starting Pitching: $31.0 million
Bullpen: $16 million
-------------------------------------------------
$100.5 million committed to Opening Day 25-man roster
What are your thoughts on this roster? Leave a COMMENT and start the discussion.
For more from Cody Christie make sure to follow him on Twitter @NoDakTwinsFan and to read his other work at http://www.NoDakTwinsFan.com