Grab Yourself A Piece Of Twins History with FOCO's Kirby Puckett World Series Bobblehead
---
FOCO is a partner with Twins Daily and support of their products helps support this site; 100% of the funds/materials received from these promotions go directly to our users in the form of prizes and gifts.
Twins Nation! Although this year did not go the way we planned it to go, it was good to see the Twins win another division title and prove that they can hang with the best and have the talent moving forward to compete for a World Series title, something us Twins fans have not seen in quite some time. Although the Twins didn't get the job done this season, we also want to remind you of the past Twins teams and some of the ridiculous talent they had in their prime days back in the day!
It has been awhile since we have mentioned our friends at FOCO with all of their high quality and innovative Minnesota Twins products that we have showed off to you guys. This morning, FOCO has released a Kirby Puckett Minnesota Twins 2X World Series Champion Bobblehead. Kirby has his white Twins jersey on with batting gloves on holding his black baseball bat with his two World Series trophies by his sides. This bobblehead is very limited to only 123 pieces at a retail price of $75 standing proudly at 8 inches tall.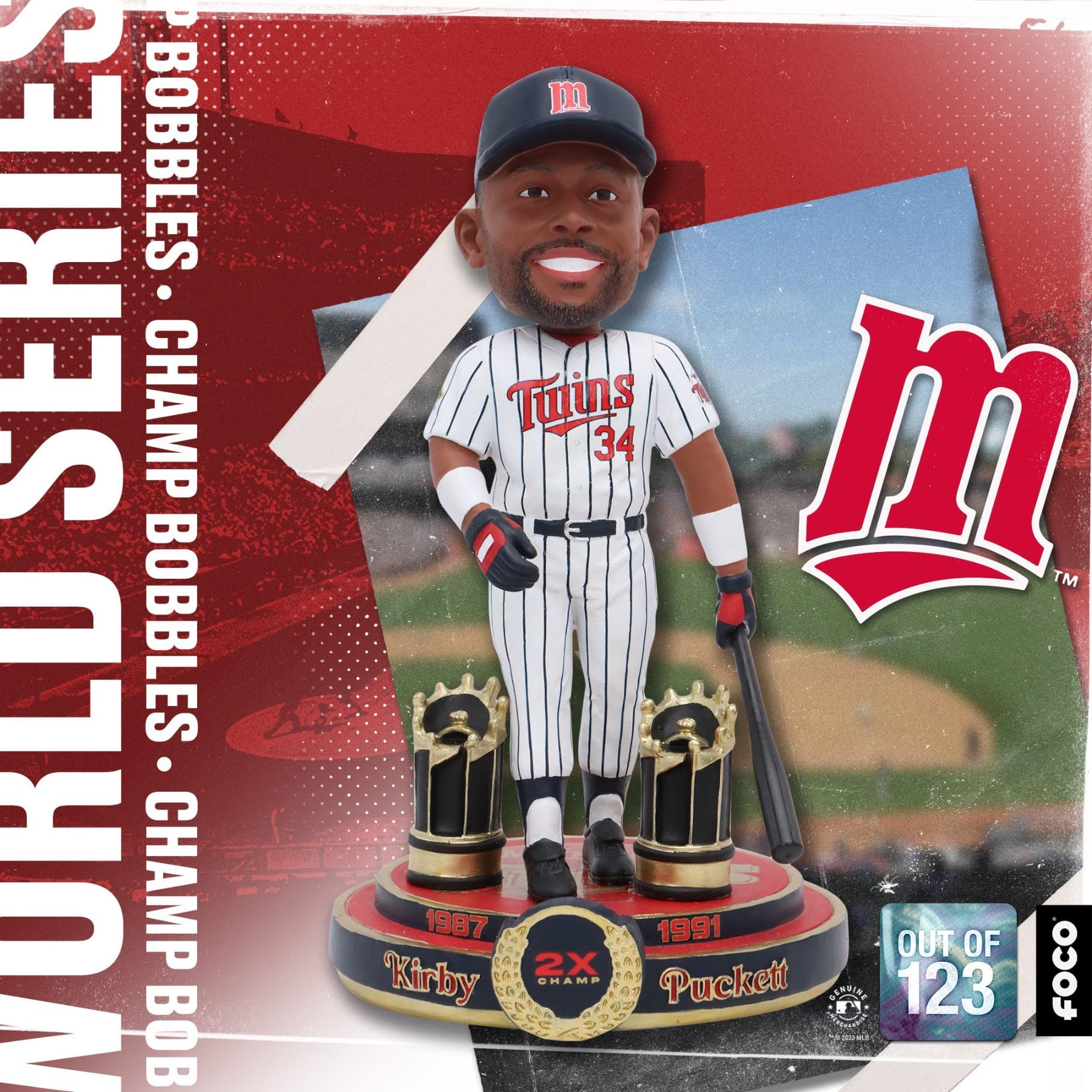 This special piece will sell out quickly so make sure to get your hands on one of these masterpieces and bring a little bit of championship passion to your home. Like all FOCO bobbleheads, each one is hand-crafted and painted so that no two pieces look exactly the same creating a diverse and unique look to each bobblehead FOCO releases.  
Make sure to grab your Kirby Puckett Minnesota Twins 2X World Series Bobblehead now to have this delivered to you by the start of next baseball season and cheer on your Twins World Champions style. GO TWINS!!