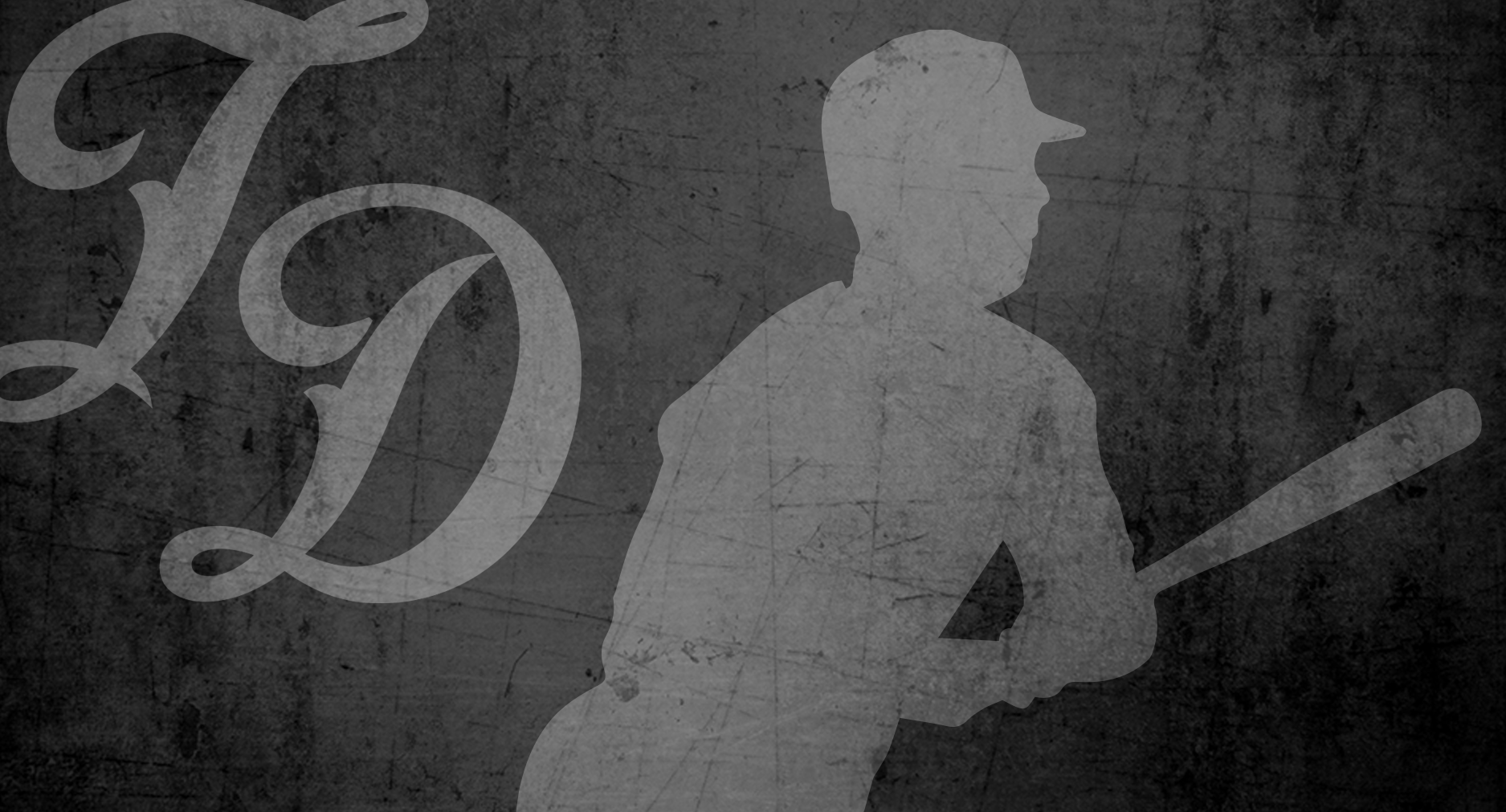 tony&rodney
Verified Member
Posts

4,240

Joined

Last visited

Days Won

27
Profiles
News
Tutorials & Help
Videos
2023 Minnesota Twins Top Prospects Ranking
2022 Minnesota Twins Draft Picks
Free Agent & Trade Rumors
Guides & Resources
2023 Minnesota Twins Draft Picks
Forums
Blogs
Events
Store
Downloads
Gallery
Everything posted by tony&rodney
The thing I did not like about the Mahle trade was that he was already being watched for shoulder problems, which when serious are mostly the end for a pitcher. Mahle went down in the spring with an elbow problem (TJ) but the shoulder issue was still not totally settled. The other thing that bothered me about that trade was giving up CES. Normally I want to stay away from dudes who are not multi-athletic and fast, but I couldn't help but tune into (milb.com) as many Cedar Rapids and Wichita games as possible when CES was batting. He just is such a good hitter and learned so quickly. Logan Gilbert is a free agent after the 2027 season, so there are four seasons left of contract control. I will spare all of the details - he is very good. Kirby is rated higher but I prefer Gilbert. I'm real big on all of Lewis, Julien, and Lee. I'm wondering what is a possibility for acquiring Gilbert. He may not be available but Seattle has one guy pestering them because he wants to play in Seattle (Snell) and Seattle has their eyes on another guy, Yamamoto. There is a chance to obtain a Seattle guy. What is the cost? If the Twins cannot sign a free agent like Yamamoto, which apparently they won't, a trade is their next avenue. I am more bullish on Louie Varland David Festa than most, but feel the Twins need a pitcher to replace Sonny Gray.

Correa and the team budget are not problems. The Twins need to have an idea of their roster priorities and adjust accordingly. As far as the future, things are looking good. The Twins have a decent group of young players and a full system of prospects working for an opportunity. The farm is rated more or less in the middle of all of baseball which means there are plenty of potential athletes who can be developed.

The Price for #5/6 starters and reclamation projects has been pretty much set at $12-13 million. Wacha might be a nice get as ould Giolito, but they will be pricier than the floor stated above. I'm ok with a gamble on our guys but a trade seems necessary at some point. Varland could be the guy to fill innings but Paddack should be looked at as a 100-120 innings at max guy. A signing of Hoskins seems to rich but perhaps a 3/$45M deal can be managed for Gurriel Jr. The Twins have some difficult decisions to make on personell. Lewis, Lee, Julien, Farmer, Polanco, Martin is a pile for two positions. There will be opportunities for gamble trades. Milwaukee is in a tenuous position with their team. Signing Jackson Chourio is part gamble and part public relations as they attempt to maintain their competitive position in the face of some odds: losing Woodruff and having tough calls to make on Adames and Burnes. Minnesota is going to wait on any deals. Jose Miranda seemed like a solid guy to play 150+ games every year and rake, despite a weak glove. His shoulder injury and the travails of Royce Lewis might curb the enthusiasm needed to jump with both feet into a Chourio type signing. I like your example of Emmanuel Rodriguez. He will give the Twins a good idea of his ability to adjust this coming summer. It seems like he can just play smash ball with that super quick wand whenever he makes the decision to focus, yet the competition and need to stay locked in at the plate grows dramatically in AA & AAA. Who knows what he is up to this winter? I like the Twins team as is but the team as it stands cannot suffer injuries to the pitching staff which wakes Falvey up at 3am.

Your argument sounds reasonable and Seattle might want Lewis or a player like Jax or Kepler added to Lee. I don't know what Seattle is thinking. The comparison of Colson Montgomery and the White Sox doesn't make sense though because the Twins are not rebuilding in any fashion, have no position for the kid any time soon, he is not as good as Brooks Lee, and the Twins are in search for a strong starting pitcher which more or less forces them to consider all of their options right now. Meanwhile, the White Sox suck but have added impressively by trading away players. They will be on the rise in a couple of years. The entire discussion of how the Twins can possibly add a pitcher is at the very least interesting. Great thoughts all around and yes it would be terrific to see all of Lee, Lewis, and Julien suit up as Twins in All Star games. The only thing we can be sure of .... you just never know.

Kirilloff? Kepler? Polanco? Lewis? Do you think Seattle has any interest in any Twin? I commented elsewhere that Tim Anderson would be a good pickup for the Mariners.

You could be correct. My assessments are based on a number of reviews, but mostly on observations having seen him play. To be clear though, I have also said on numerous occasions that I believe that Brooks Lee will be a successful MLB player. This is not something I would throw around loosely about all highly rated prospects. The post postulates that the Twins might have a chance to improve their team substantially by trading Brooks Lee. It is predictably controversial as would be a similar post substituting Royce Lewis for Lee. These are good conversations to have and there isn't any reason for people to get too strident in their beliefs because it is Falvey and the squad who make these calls.

The challenge system is good because it is really quick - less than 10 seconds. Replays can take up to 10 minutes.

Great post Hunter. After some discussions yesterday about my opposition to strict adherence to BTV (an interesting site to use with a grain of salt), I noticed that were several huge leaps or depreciations in the values. This got me to thinking about writing up a post about Royce Lewis. Reading this stream, I've decided to put that rough draft post in the trash because everything here applies to Lewis pretty much. This post and the discussions are the entire crux of a situation the Twins face this offseason. The AL Central should be in hand barring a collapse, but small tweaks can be made to move the Twins into the top ten teams in baseball. We all like Lee, Lewis, etc. Not all of the players fit. Pitching is always the main currency to winning. I like the rotation of Lopez, Ryan, Ober, Varland, and Paddack, but a clear upgrade would make a difference. I disagree that Seattle will never consider trading Kirby or Gilbert, but either will cost. BTW, for those who love BTV, Lewis is worth quite a bit more than Gilbert. These are the conversations being hashed out in a conference room at Target Field. Can Lewis play 2B? Lee is a little slow and has always been seen as a third baseman. I saw a few comments that suggested that Lee will be better than Correa by as early as next year and surely by 2025. Look at Correa's career and it is crazy to expect that. I'm very high on all of Lewis, Lee, and Julien. Unlike some, I can see any one of the three having a clearly better career than the other two without eliminating or favoring one. Falvey makes the big bucks and gets to make these calls and then speak promotionally afterwards. I'm leaving all worries to him and just hope the Twins are a better team and more exciting to watch in 2024.

I hope the Twins (Falvey & squad) put ideas and proposals out to any number of teams in search of potentially mutually beneficial transactions. All of Seattle, Miami, Milwaukee, San Diego, and the Dodgers among others need to be entertained at cocktail hours. I hope the Twins avoid losing anyone in the Rule 5 Draft and bring back all of Keirsey Jr., Pratto, Helman, and Bechtold. Minor league depth is important and not very costly. All four of those guys could be signed in total for less than Willi Castro (who I like a ton).

Nice. Thing is, I think we read a few of these in the comments about Mauer on Twins Daily. I vote for "If I knew how to contact my children..." for best in class.

Dylan Carlson could be a good idea but I wouldn't trade much for him, maybe Cole Sands. Kyle Lewis is still a guy that could bounce, but he is more of a minor league deal similar to what the Twins gave Garlick last season. Trent Grisham .... forget it.

My take is Falvey didn't need to make any comments. I'm not and have never been on the blame owner/front office wagons. In fact I'm also opposed to those posts and comments that condemn(ed) past ownerships and front offices. MLB is a corporate world. It has been decades since there have been any family business ideals. As a fan I goof around, like most of us, with thinking about this and that which may create an improved team for each following. Why worry about what one has no control over. I made my first offseason roster at $125 million and then boosted it to fit the TD Tool at $150M. I did chuckle at Bonnes' $170 million figure, but also am aware that he and others may know quite a bit more than I do about the inner workings of the Twins. My reaction to $150-170M was .... that's good, more room for additions and less concerns on mistakes ..... but also heavy doubt about the numbers due to the media issues. The entire media deal is troublesome for MLB. I cannot know what will happen but it sure will not be some automatically smooth transfer from one channel to the next. While I follow the updates on what is happening, I can only hope that there is a way for all Twins or other team's fans to have some reasonable way to access watching the games at reasonable prices. We have to at least acknowledge that media money matters to the bottom line and subsequently influences organizational decisions. One thing that does bring in money is consistently high attendance. Finding a path back to drawing three million fans per season plus going on some playoff runs is always good for the budgets.

I like the idea of adding Gurriel Jr. quite a bit and have included it in a number of posts. There are issues with him fitting into the budget right now. The Twins cannot add a guy like Gurriel Jr. until Kepler is traded. They cannot just trade Kepler for nothing to free up money because he is less expensive than the proposed outfield addition and still has value himself. Also, I think the first move will need to be for a pitcher. Dominoes. Hopefully the pieces all get put together correctly, but it is complicated.

The signings of Jovani Moran and Ronny Henriquez is good news and a smart baseball move. I still believe both can have respectable MLB careers. I usually check the transactions pages but haven't for a few weeks. Excellent.

I have thought of Vladdy but cannot for the life of me imagine what Toronto would be thinking. So I leave it go.

Royce Lewis is up to 74, Varland up to 21.4, Gilbert has dropped to 65.9, and Kirby is now 91.1. Meanwhile, Edward Cabrera has risen to 15.8 from 7.8 while our guys Larnach and Winder have fallen to 2 or 3 something. Just last offseason Larnach was over 30. I agree the site is interesting and can be looked over. However, the trades on the site MOSTLY display a severe home team bias in their suggestions. The numbers jump all over the place from month to month in the offseason. Recently, Lewis was in the 40s and Varland was 4.5 I believe. Right now a trade of Luis Castillo, Logan Gilbert, and Emerson Hancock for Royce Lewis and Griffin Jax favors Seattle. The conversations on trades and the exchanges of ideas are always good. I really enjoy all of your examples and look them over. My point about BTV is that one can pretty much do the same thing by having some knowledge of another team's goal and needs. This is why some (not me) suggest that Jeffers would be an attractive trade piece for Miami or Tampa Bay but not Milwaukee. I hope I don't give anyone stomach acid issues by including Lewis in the first paragraph. The Twins are not mentioned on any national sites as being a good team to fit the needs of another team in trades. This is more a weakness of the writers than reality. Seattle has been mentioned quite a bit on TD. Some have suggested that neither Gilbert nor Kirby are available under any circumstances. If you were running Seattle, would you trade either pitcher for Lewis? When I think about it, I think Seattle would be wise to sign Tim Anderson for around $10M. Then again, I'm also still hoping Falvey finds a way to pry one of those guys to Minnesota.

Is this a call for Vladdy's son?

I built my first roster in October at $120M, shifted when the TD Payroll Blueprint Tool came out to fit that budget of $150M, but have shifted back to a strict limit at $125M. We just don't know though.

Any trade with Miami is a gamble. I don't see them trading Alcantara. Cabrera is still exciting but cannot be counted on and is out of options. Still, he will cost a better return than BTV predicts. Meyer is also a risk and Miami still wants to see if he can pitch to his draft position. Who knows, maybe Miami sends over Cabrera and Meyer if the Twins send back Jeffers, Winder, and Sands (or Jax instead of JW & CS). Bats are hard to come by as well. Would a Jeffers and Jax bring back Yandy Diaz? I'm not liking that too much but Diaz hits. What bats are available as clear upgrades. No player is off the board if it clearly improves the team. Walker Jenkins has a higher ceiling than any Twin since Buxton was chosen, which makes him virtually untouchable. If the Twins can trade Ryan Jeffers for a strong return they need to have those conversations. Sans a high return, Jeffers stays. BTW, i agree that the Twins need to improve their stock of catchers within the system.

Nick, you covered it all. It just doesn't make any sense. I would not have expected the Twins to entertain resigning either Gray or Pagan even if the payroll was going to remain around $150M. The Twins might have brought Maeda back with more financial wiggle room. The dropping of scouts seems weird. Is there something else there? The timing was strange. I cannot see a single benefit from Falvey making his comments. It wasn't necessary.

Correa solidifies the infield. Hopefully he plays 140+ games and improves his numbers at the dish, returning to career averages at least. Big contract, so we hope he stays on the field. Great shortstop because of how consistent he is with his glove. The payroll issue may be short-lived. We have no control over it, so worrying about it becomes like hoping for bad luck. The extra money last year did provide for depth. Going forward the younger, less expensive players will need to pick up their opportunities and perform. The payroll does influence the future of the team in as much as the team will need to get production from their farm. This should mean the team is careful about what prospects are held tightly and not included in any trades. Guys like David Festa and Marco Raya are key to the Twins going forward. While Raya is still be closely limited in his usage and his future MLB starting status unsure, Festa has shown that his stuff plays. He is capable of being a #2-4 SP. The dude just needs the experiences needed to understand how to shape his pitches and command consistently. Learning and muscle memory take time. The Twins also have some interesting bats on the farm, led by three top 50 global prospects: Lee, Rodriguez, and Jenkins. This coming year is very important to see what each can do to show their long term value.

Giolito would provide innings and may see the Twins as a team to boost his stock on a one year deal. the one year could cost though (up to $20M). However, Giolito may also get someone to throw a 4/$50M or better deal his way. Giolito has money already and should be looking to put himself at the top of a post 2024 pile of SP. Maybe the Twins get him for $13M. I always liked both Miley and Montas, but they are not likely to throw as many innings. Their contracts will decide if the Twins can gamble on one of them. I think Varland is a better bet straight up though.

Penn Murfee already signed with Atlanta. Andrew Chafin? MILB deal? Good to find a guy. I'm not too worried about the pen. All of Winder, Sands, and Balazovic have some potential for utility there. Balazovic, though, is out of options.

I don't know Tim Anderson. I'm not thinking Anderson is a fit for the Twins at any price unless the Twins unload 3-4 middle infielders (not happening). Still, I just don't understand any of the vitriol towards Tim Anderson, unless you personally know him or are very close to someone who has stated specifics that back your position. Granted that "stuff" gets published that identifies people as problems: domestic abuse, violence, and other actions that directly harm others. I plead guilty to not knowing that information about Anderson. Whenever I watched him play for the Dirty Sox, he played hard and tried to fire his team up. It must have brutal for him to play for Tony La Russa and then to try to play through an injury for the implosion in Chicago last season. Seattle should sign him.