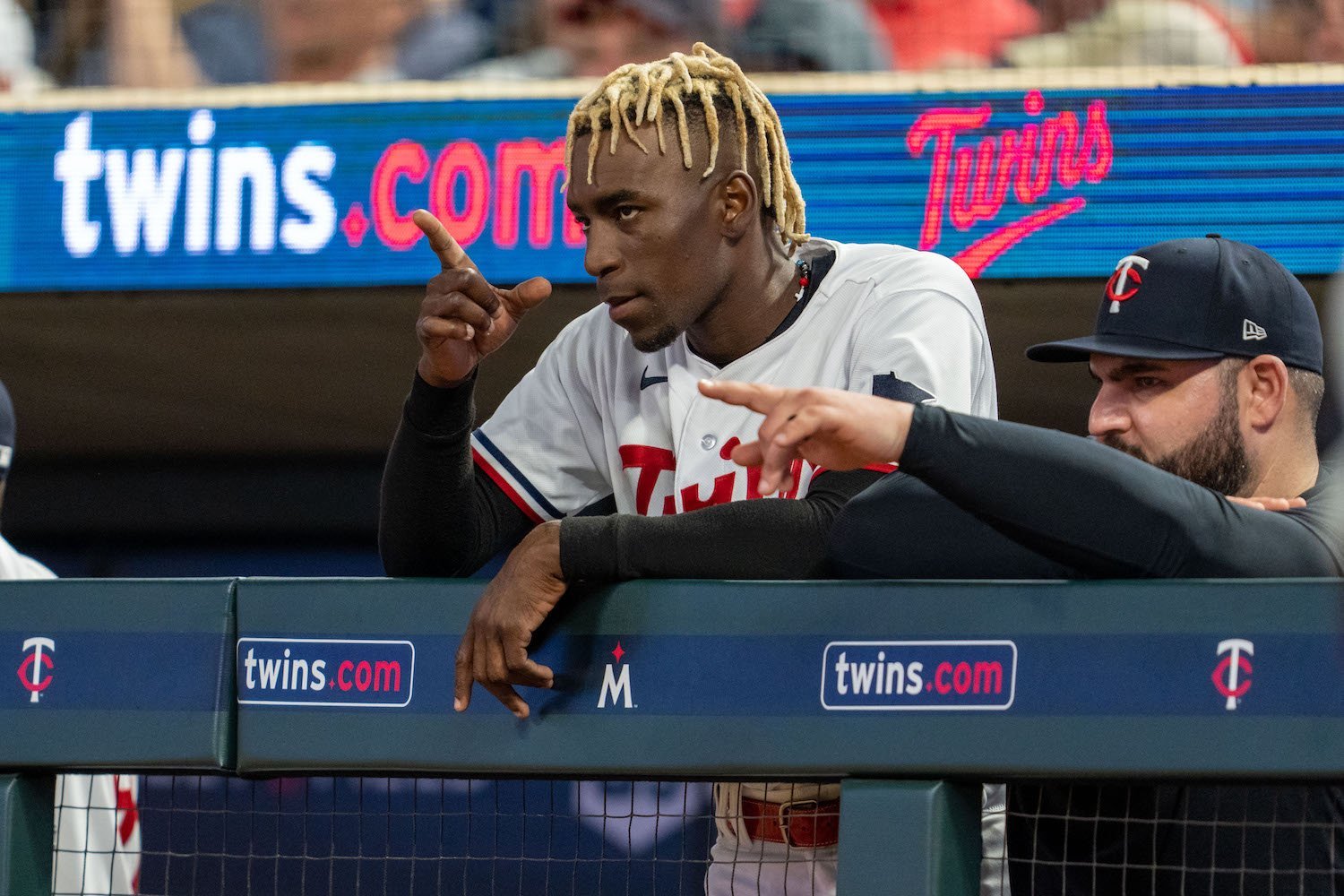 Image courtesy of Matt Blewett - USA TODAY Sports
When the Twins took Nick Gordon out of high school with the fifth overall pick during the 2014 Major League Baseball draft, they did so hoping the bloodlines from father Tom Gordon and brother Dee Strange-Gordon would produce a high-level big leaguer. It took time for Gordon to mature physically, and he had a few setbacks along the way. Reaching the majors during the 2021 season, he never found a consistent home.
Moving off of shortstop full-time as he progressed through the minors, Gordon exhibited positional flexibility. Playing third and second, he also spent time in the outfield. Gordon isn't nearly as fast as his brother Dee was, but his instincts on the grass played well. When he hit .272 across 136 games last year, we saw the makings of a true asset at the highest level.
Concerns for Gordon included a lack of plate discipline and only minimal ability to drive the ball. He did register 28 doubles and nine home runs in 2022, but his 105/19 K/BB needed to be improved. Still, the 111 OPS+ earned him plenty of reason to open on the 26-man roster as Rocco Baldelli's primary utility player. Even after Minnesota claimed Willi Castro and signed Donovan Solano, there was no reason to believe Gordon's job was in jeopardy.
Just 34 games into his season, Gordon fouled a ball off his right shin and wound up with a fracture. That injury sidelined him the rest of the season, and despite working back with a group that included Chris Paddack, Jorge Alcala, and Byron Buxton, Gordon's body didn't allow him to get major-league game action after appearing in six games for the Saints.
Now eligible for arbitration for the first time in his career, Gordon's projected figure checks in at only $1 million. That's only a nominal amount over the major league minimum, so many isn't the issue as far as bringin him back. Where he fits going forward is a question, though.
Even if Gordon was still a shortstop, and he isn't, Carlos Correa is the Twins' answer. Jorge Polanco is back to play second base alongside Edouard Julien, and first base isn't an option for Gordon. Royce Lewis plays third base; Max Kepler and Matt Wallner will occupy the corners. Gordon played well in center field and certainly could rotate in for a healthy Buxton, but banking on that isn't a good plan, and Minnesota will be looking for a Michael A. Taylor-caliber starting-level replacement.
Beyond just starting roles, things got even more cloudy when Castro popped up with a 106 OPS+ and played better defensively. He's also two years younger, and while projected to be slightly more expensive, the floor is arguably safer.
Gordon looks the part of a major-league talent, but finding a fit with the Twins seems complicated. That all but necessitates a trade, and he should have an allure to a handful of organizations. While plenty of teams have players who can fill fringe roles, Gordon has shown he can do it at the highest level, and it comes at a cost that would rival the promotion of any prospect.
With dollars always looking to be stifled at the back end of active rosters, Gordon is the perfect type of asset to round out a lineup or allow for a more significant contract elsewhere. Plenty of teams look to limit spending on a yearly basis, and Gordon, representing a straightforward opportunity to do that while still having starting chops, could be a selling point.
Expecting a sizable return for Gordon would be misguided. Regardless of his former prospect or draft status, that isn't happening. He could net a nice flier or bullpen arm, though, and the Twins may be inclined to see if that type of return is something they have an interest in.
What do you think? Will Nick Gordon stay with the Twins during the 2024 season?