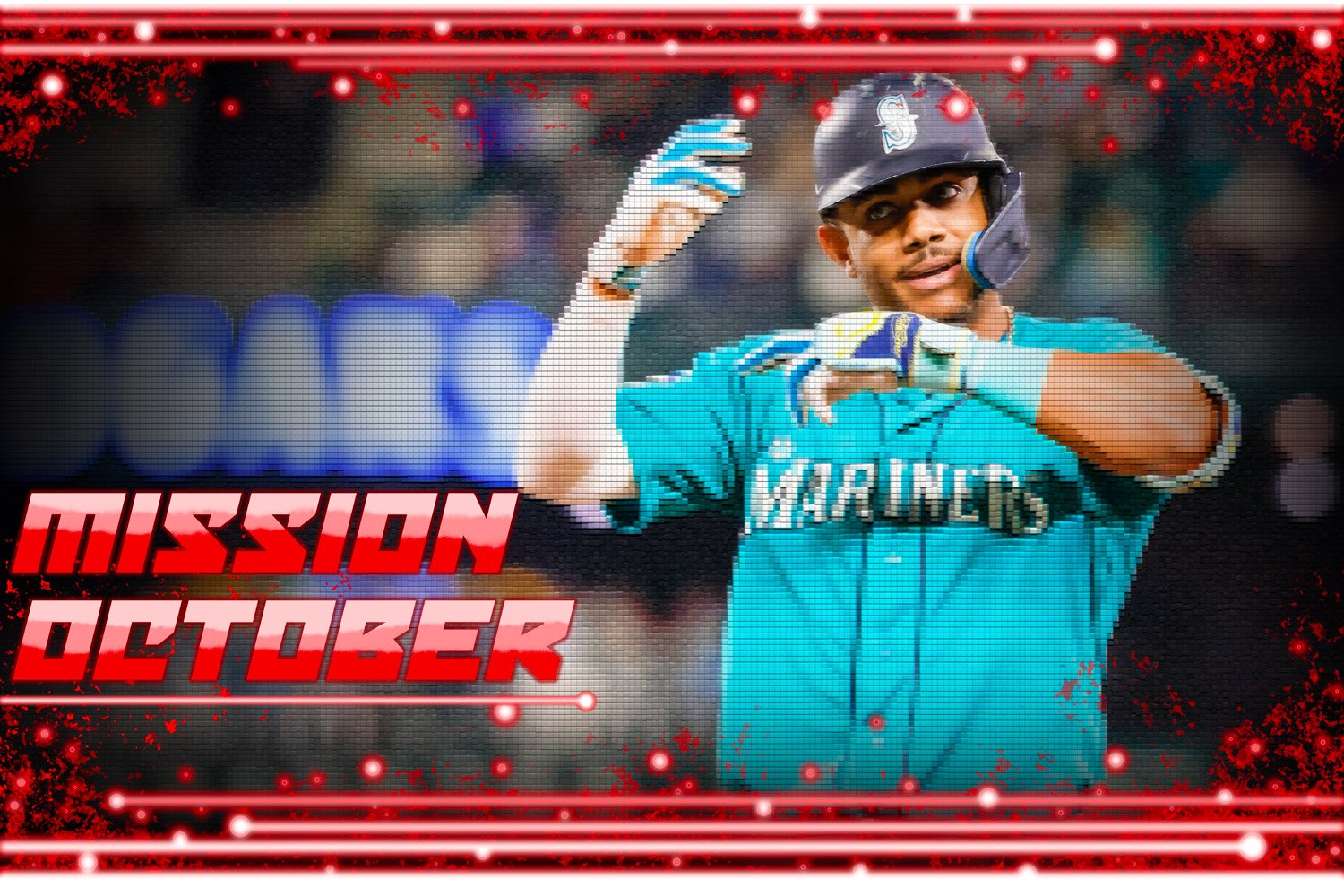 Image courtesy of Brock Beauchamp & Twins Daily
In winning the American League Central Division, the Minnesota Twins will host a wild card team on October 3rd and 4th, with a decisive Game 3 on the 5th, if necessary. They get the advantage of home field in each contest, and they'll have some level of familiarity with whomever they wind up squaring off against.
Should the Seattle Mariners come to town, here's a tail of the tape:
Record: 81-67
Against Minnesota: 4-3 (-2 run differential)
Road: 40-35
September: 5-10
The Rotation:
It should be expected that Mariners manager Scott Servais will put a trio of Luis Castillo, Logan Gilbert, and George Kirby on the mound to start a game. Rookie Bryce Miller could also be in contention for a starting spot.
Castillo is the known veteran for Seattle, and he has consistently been among the best starters in baseball. Acquired at last year's deadline for a package that included top prospect Noelvi Marte, the former Cincinnati Reds starter has been every bit as dominant in the American League.
Both Gilbert and Kirby are still young, but have seen plenty of major league action to bring quality stuff on a nightly basis. Both are strikeout arms, and it's Kirby that does especially well limiting walks. The Seattle starters as a whole don't issue free passes, and each of them are hard to build a consistent threat against. Each is somewhat susceptible to the longball, but none of them should be seen as a cakewalk.
The Bullpen:
Seattle decided to be sellers at the trade deadline, and the greatest piece they parted with was closer Paul Sewald. Andres Munoz, a hard-throwing righty, has since taken over as the closer. Matt Brash is a former top prospect that has found more success in relief, and his strikeout numbers are certainly noteworthy.
Veteran Justin Topa has had a breakout season for the Mariners after coming over from the Brewers this season, and while he doesn't strike many out, he also limits damage well. The notable lefty in relief is Gabe Speier, and he's not just a soft-tossing southpaw. Servais can mix and match a bullpen group that has high upside.
The Lineup:
Obviously the superstar here is youngster Julio Rodriguez. The man known as J-Rod has put up a 30 home run season along with 30 stolen bases and 30 doubles. He's one of the most talented athletes in baseball, and can do it all both in the batter's box and in the outfield.
Beyond Rodriguez, there are some notable power hitters in the lineup. Cal Raleigh, otherwise known as Big Dumper, is a home run threat behind the plate. He has 28 to his credit this season, and Teoscar Hernandez is just behind him with 25 of his own. Former star prospect Jarred Kelenic has flashed at times this season, and J.P. Crawford has been a consistent bat from the shortstop position.
Aside from Rodriguez, the Mariners lineup is not a standout-based collection. They rank in the top 10 across Major League Baseball in terms of fWAR, but they're middle-of-the-pack when it comes to wOBA and slugging.
What to Know:
The Mariners have seen virtually everything this year. They have led the division and they have been 10.5 games out. They sold at the deadline for a reason, and they came into the year believing the postseason was within their grasp for one as well.
September has not been kind to Seattle, and playing sub-.500 baseball in the final month is certainly not a good look. On one hand, maybe the Twins should be welcoming a team that has struggled to win when it matters most, but on the other, the Mariners have already gotten it done against Minnesota this season.
The Mariners will attempt to pitch their way through a series with starters, and they'll hope that a lineup with capable producers can provide early leads. Avoiding Rodriguez in key spots is a good plan of action, and making others beat you from there is how you'd draw up a game plan.
How do you feel about the Twins facing the Mariners in the playoffs? Is there a pitcher you're worries about, or someone in the lineup (aside from Julio) that Minnesota should look to avoid?