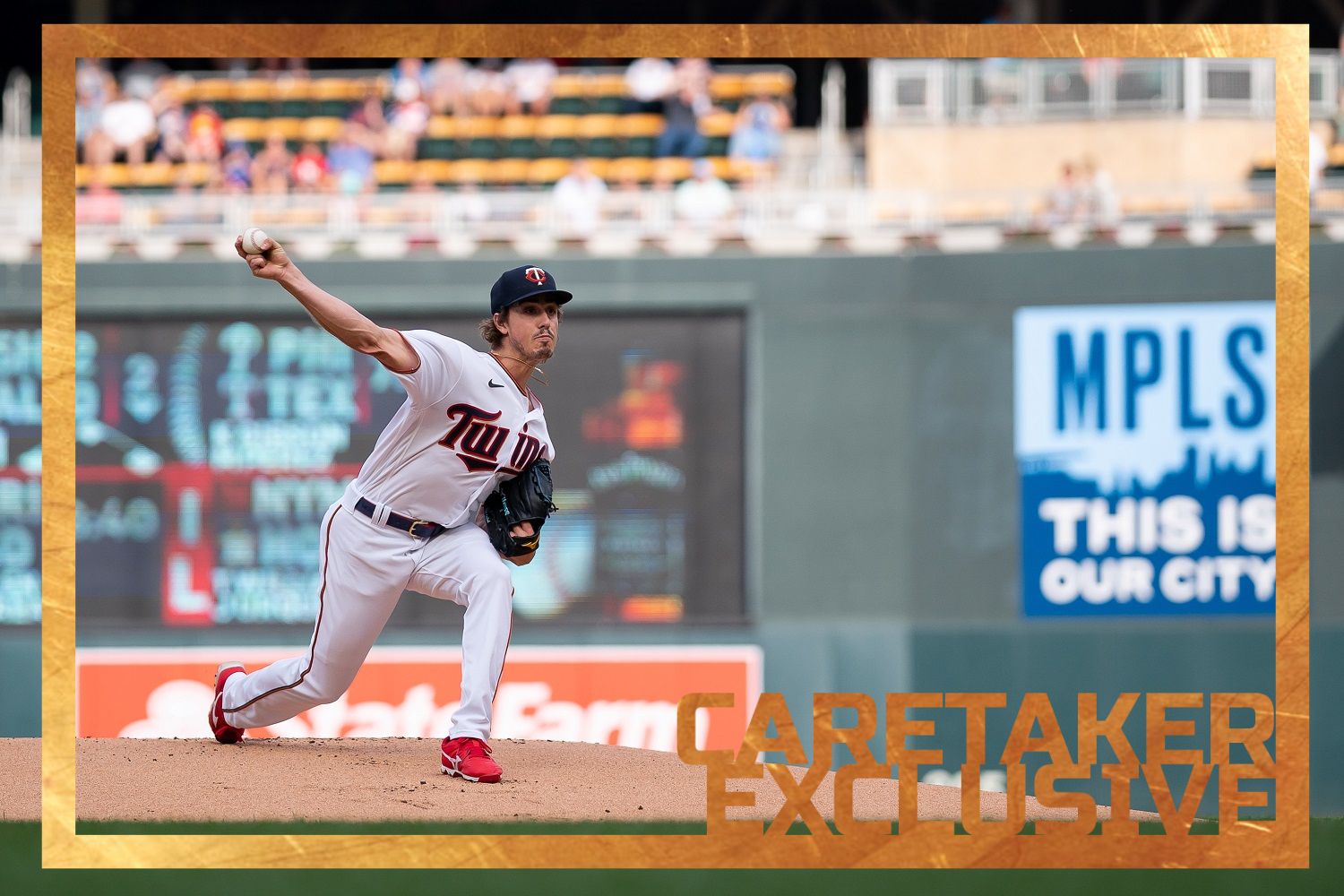 Image courtesy of © Brad Rempel-USA TODAY Sports
Joe Ryan seems like a cerebral individual, especially regarding the art and science of pitching. 
"I love talking pitching," Ryan told Fangraphs.com's David Laurilia in April. "I love messing around with the baseball, manipulating it in the dugout, just getting that feel. Then I get back on the mound with all of that. It's a good time."
"Messing around with the baseball" makes it sound like his pitches happen by a cosmic accident, but as you can glean from his back and forth with Laurilia, Ryan's approach is far from accidental. He cites vertical approach angle and horizontal break, reviewing video of his recent outings and those of his high school days when he pitched from a higher arm slot (he tried to emulate Tim Lincecum). While there is some experimentation in pitching, Ryan's practice is very much deliberate. 
Ryan was a unicorn in that his fastball, while thrown at a very average velocity, piled up swinging strikes at the rate of a much harder thrower. As I detailed after he arrived in 2021, Ryan's low arm slot and riding fastball were thrown at the upper third of the strike zone, turning hitters into pretzels. 
This article continues exclusively for Twins Daily caretakers. To become a caretaker and read the rest of the piece, you can subscribe here.