June 17-19, 2022: My "All 81" Gateway Drug
---
All crazy ideas start out with smaller, somewhat less crazy ideas.  In Twins Territory, staring out at a foot of sanded/graying snow usually factors in as well.
Going to every Twins away game in 2023 started out similarly.  It began to sprout one February evening, while I celebrated an annual bro event with some of my closest friends JP and Steve Hain.  JP and I had been picking Oscar winners and then competing against one another "live" on Oscar night since we were in Jr. High.  I think we figured out that February 2022 marked our 28th Oscar-versary.  From rotary phone, to cordless, to cell phone, to skype, to zoom...we haven't missed a year.  I've won twice.
Hain joined the competition in college and quickly became a natural.  He's won once.
This past Oscar night I made a casual observation while trying to figure out my Target Field journeys for the season.  The Twins were finally headed to Arizona to take on the Diamondbacks.  As Hain has been residing in the "warm state" for several years, the opportunities to see his native MN Twins live and up close have been few and far between.  I jokingly toss out the notion that he should clean out his guest room for June 17-19.  We are going to all 3 games.  He laughs and says: "Its on."  
Here's something you will discover about me over the course of this blog.  Impulse control isn't high on my list of acquired skills.
By the time the dust had settled on another JP Oscars victory, I had purchased a plane ticket for June 17 to Phoenix.  
Fast forward past the "You did what now?," "That doesn't actually work!," and "Arizona is where now?" moments through March and April...May turns into June, and the Twins are flying high.  Not as high as they were in May...but good enough for this guy.
I land in Phoenix: temperature on the ground is 108.  On the tarmac: 120.  My airport Snickers bar melts between the gift shop and Hain's car out front.  Chase Field, we are gonna test that AC today.  Hain and a fellow transplanted Twins fan Will Roche pick me up at the airport, and we get a move on towards downtown. 
Lesson #1 regarding going to away games...the airport is not next to the stadium, no matter how close they look on a map on your phone.
What do I notice?  With only the Metrodome to guide my indoor baseball expectations, Chase Field in and of itself worth the trip.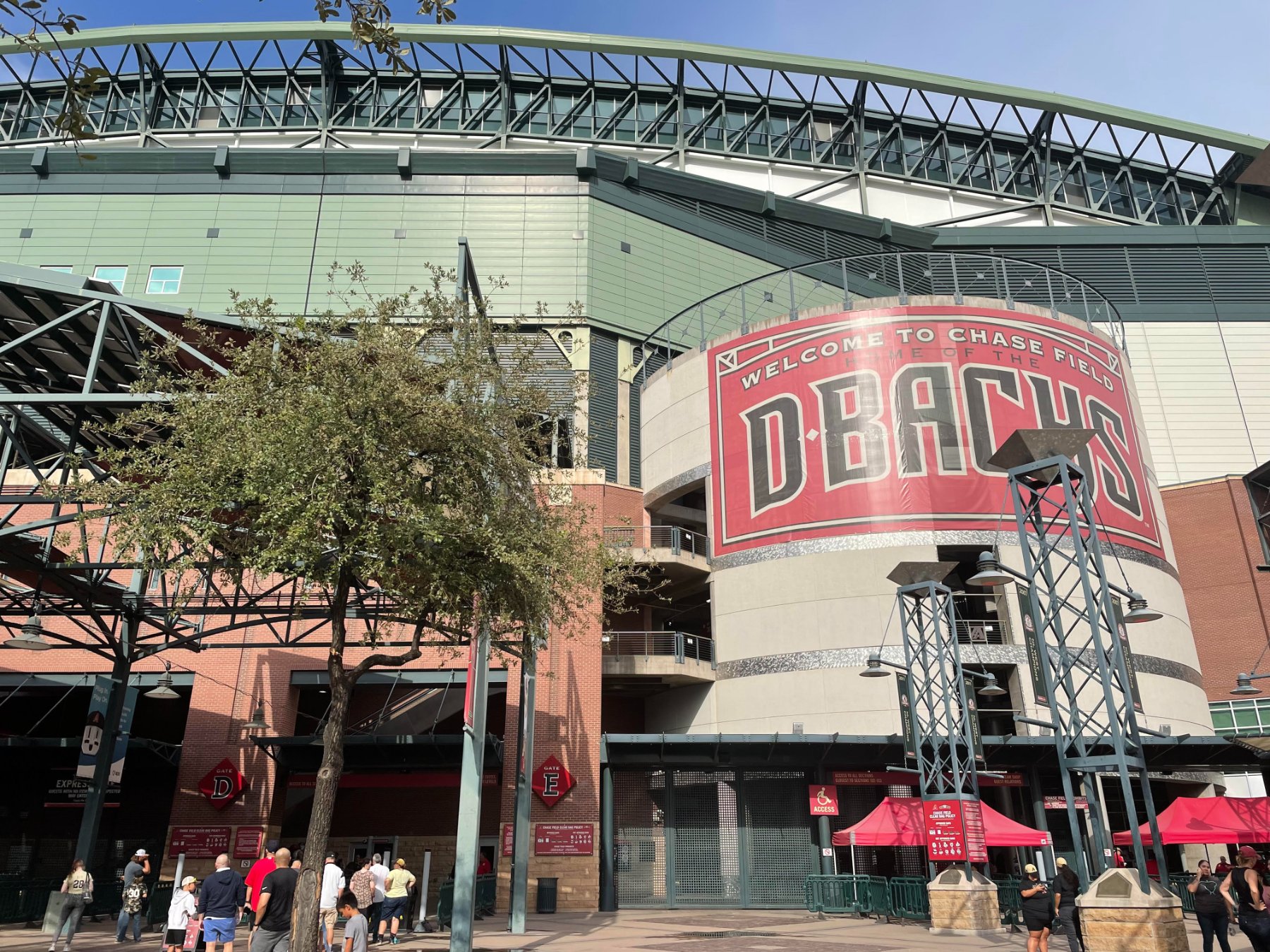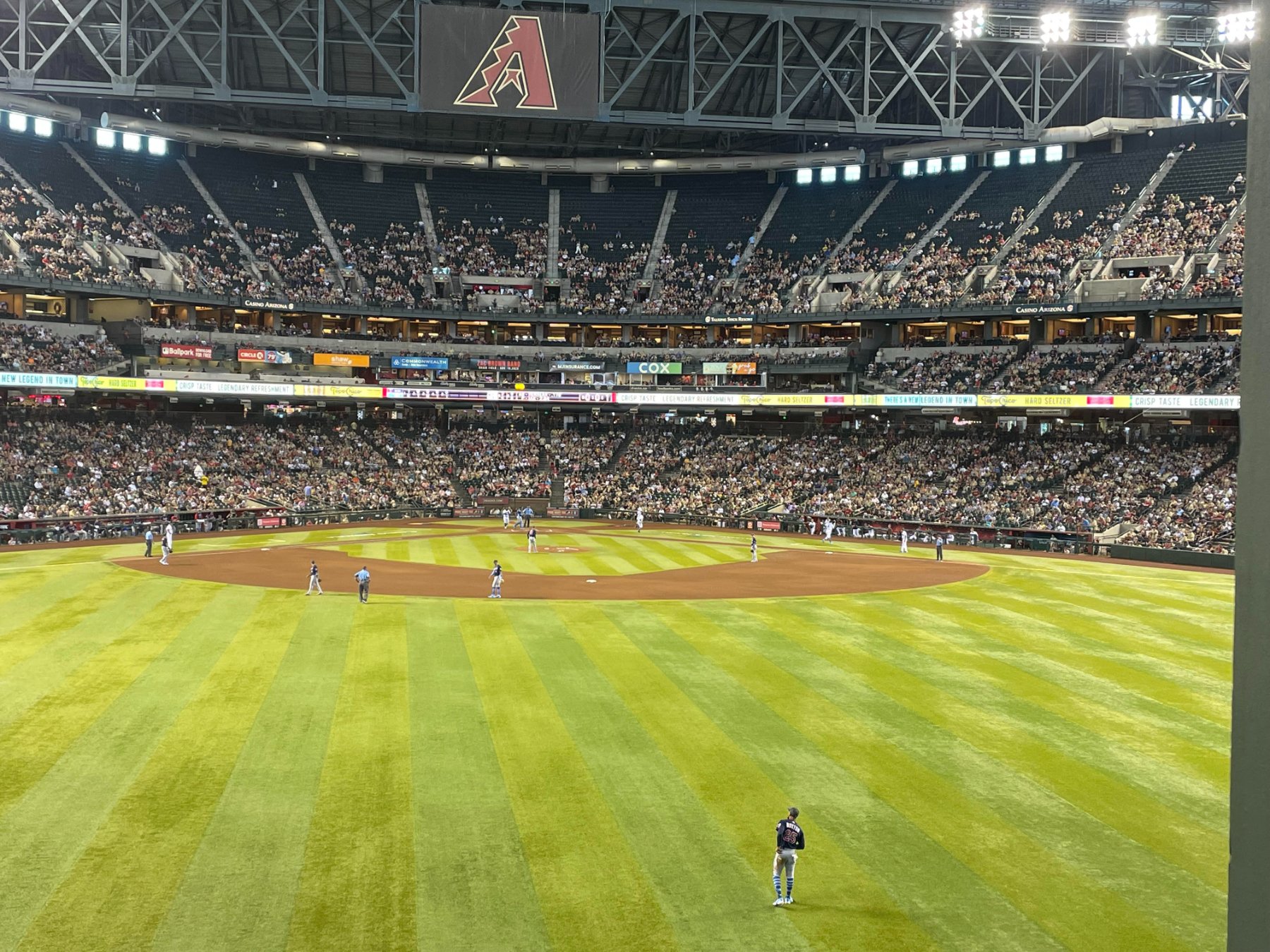 Even with the sidewalk cooking at 120, by the time I'd gotten my first Pepsi and found our Covid-season loyalty reward seats behind home plate, I was cool, comfortable, and ready to watch a 3-game sweep.  Apparently we also attended during two amazing moments in Diamondbacks history: a 20th Anniversary Museum display that pointed out how this young franchise had won a world series against the Yankees during my lifetime, and Father's Day Hawaiian shirt day (as modeled by Hain here).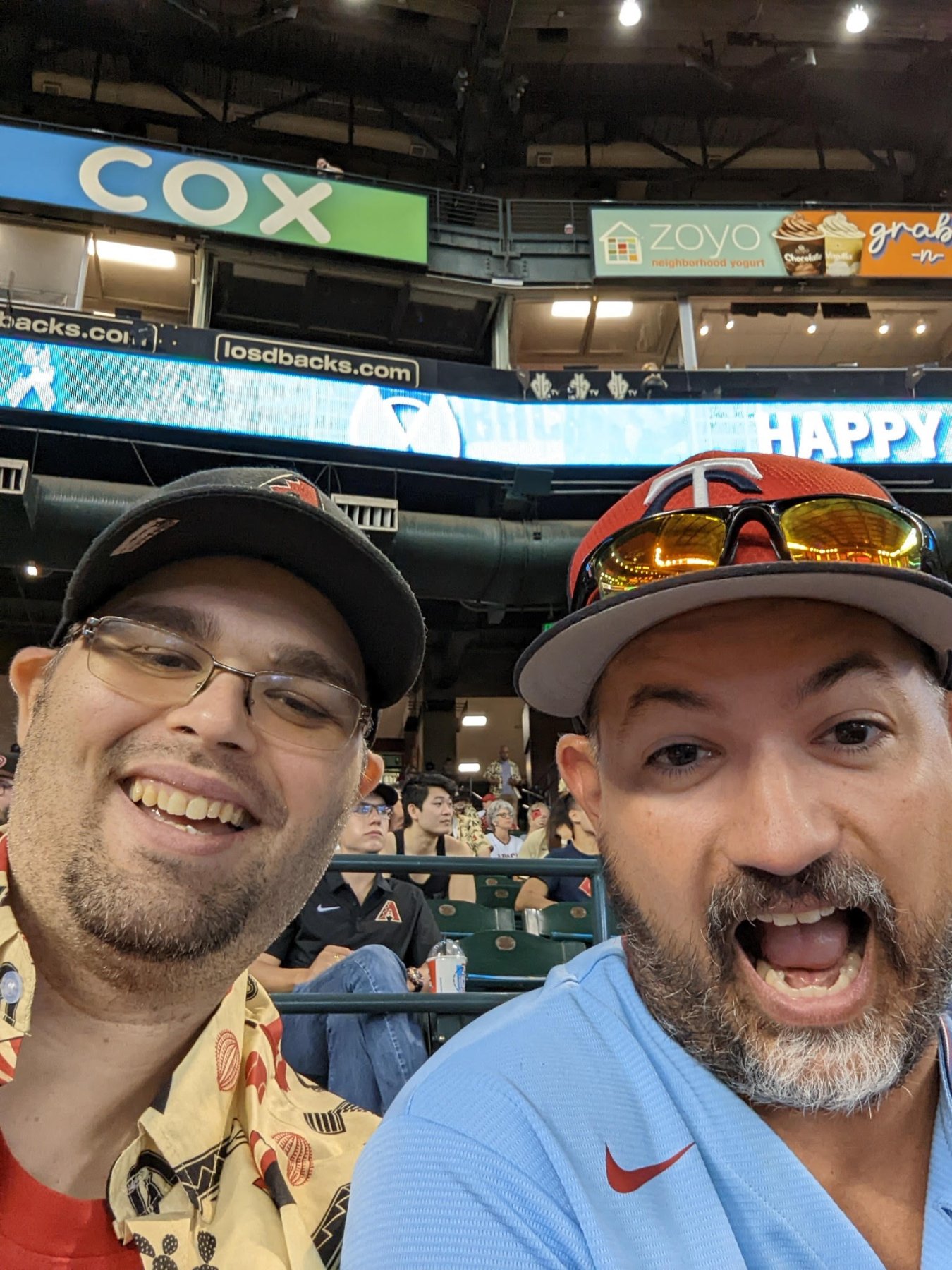 Lesson #2 regarding going to away games...the road team usually doesn't win, but no-one told Byron that in the first at-bat.  Buck led off Game 1 with a cannon blast HR.   My baby blue Correa jersey was flapping on me like a flag as I bounced around the aisles with other scattered Twins fans.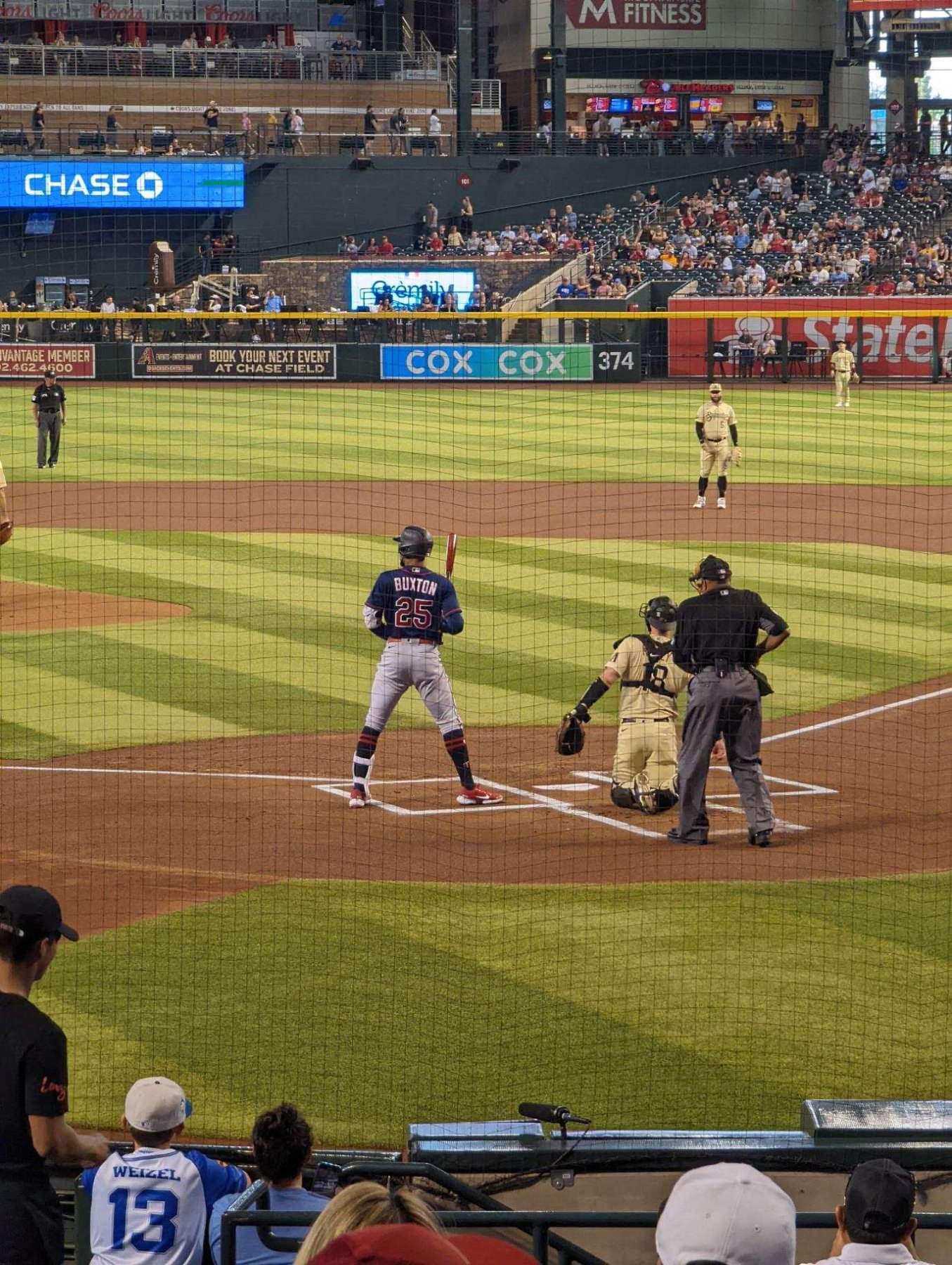 Lesson #3 regarding going to away games...wearing a Correa jersey in opposing ballparks allows the home fans to have a target for those other 2.75 hours that Carlos himself isn't up at the plate.  Each game.  All game long.  I don't know how he does it.  But I sure as heck hope I get to watch him try for another 7-9 seasons (Carlos, if you are reading this, sign already!).
We lost the first game 7-1, we drove to Tucson, we drove back the next day to the same parking spot (now chilled to 105 degrees thanks to a rare rain shower, which was good because I overate at a Rosa's local Mexican eatery), we won the second game 11-1, we drove back to Tucson, we drove back the next day to the same parking spot (holding steady at 103), we lost the final game of the series 7-2.
Lesson #4 regarding going to a full series of away games...it is possible to go 3 straight days to a MLB ballpark, witness 29 runs and experience absolutely no competitive baseball excitement.  More to come on that regard in future blogs...
Ok fellow travelers, this entry could easily stretch on for another 80 paragraphs or so.  I'm still workshopping how much to share as I envision weekly bursts of daily "away" games, followed by weekly breaks of "home" life.  That's what the Hot Stove "planning season" is for I guess, therefore I will cut to the Chase (Dad pun intended).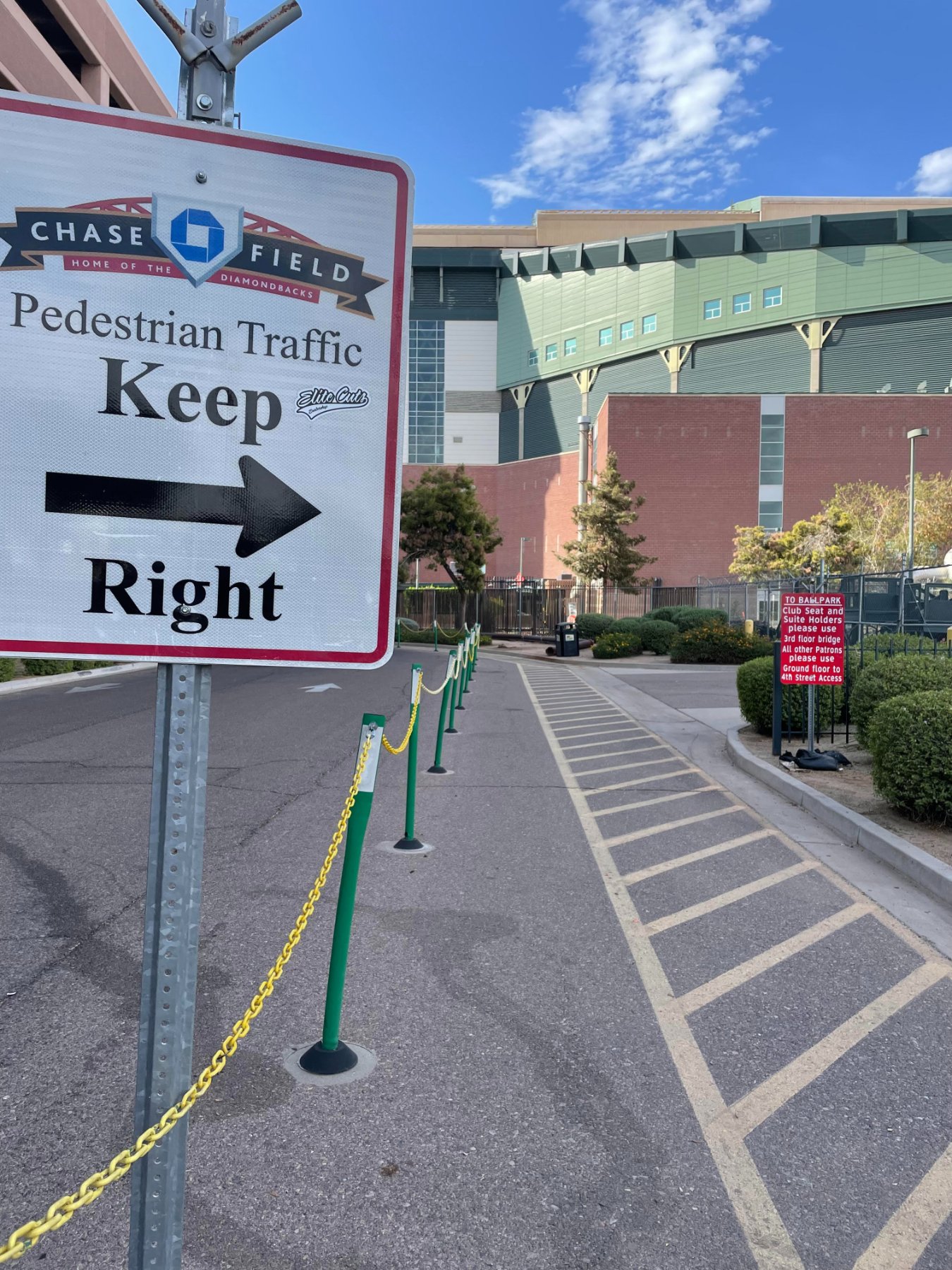 The Twins vs. Diamondbacks trip to Arizona was one of the best trips of my life.  That feeling of having an idea, seeing it through to completion, investing in a key friendship that Covid and distance had disrupted over time, seeing other Twins fans trying to operate outside of their normal habitat...priceless.  I want more of that.  I believe we all could use more of that.  I'm betting that 26 series and 38,000 miles should about do it :)   
I know already that Hain, founder of "Twinsmas," will be there with me at Coors Field (the closest stadium to Tucson) October 1, 2023, ready to close out this crazy ride.  Merry Twinsmas indeed, and to all a few more free agents!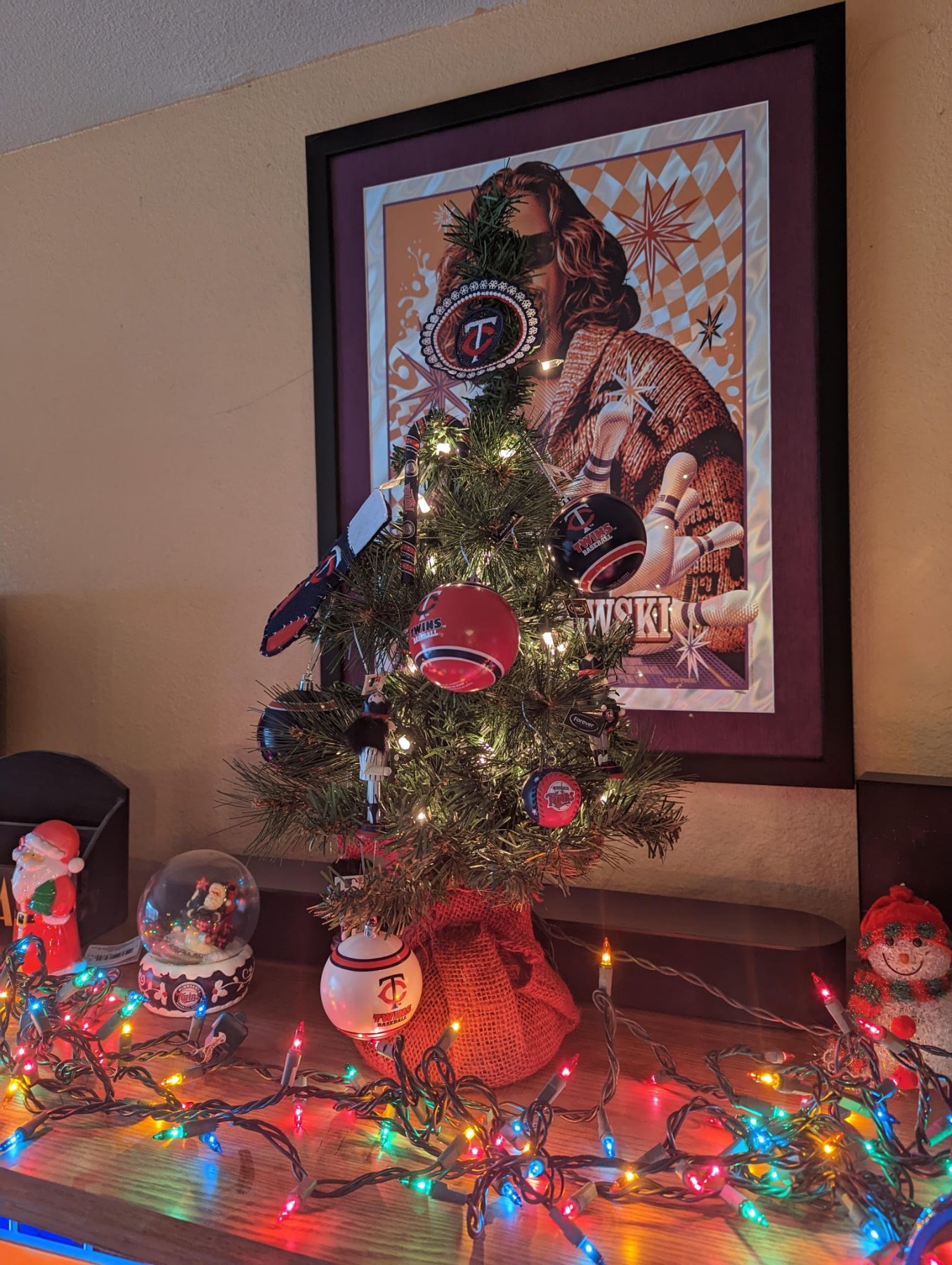 Grace and peace,
Steve "All 81" Trefz