1947 - the mechanics of hitting
---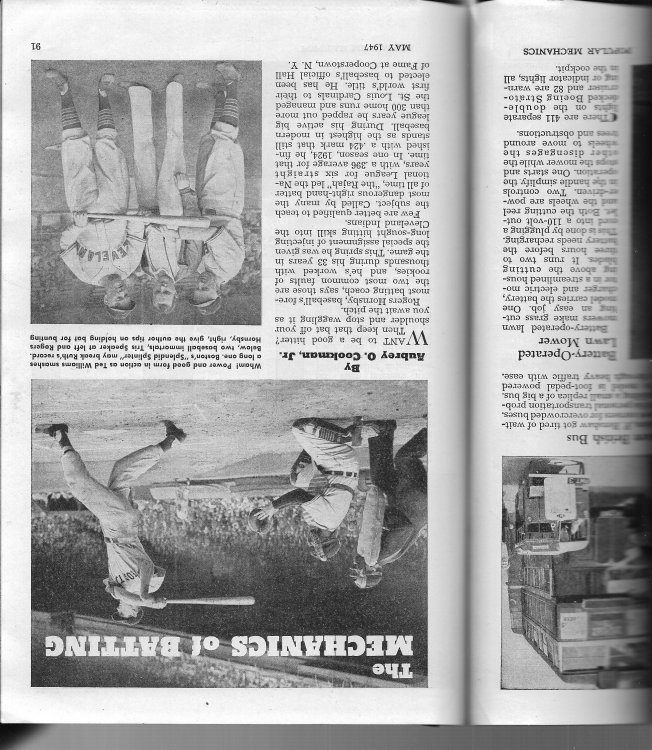 A friend gave me old Popular Mechanics magazines to look through. In 1947 there was a mechanics of hitting article - yes in Popular Mechanics and I got such a charge out of it I had to share. I hope you can enlarge these pages. I suspect the adds will give you as much pleasure as the article.
I would love to see what an article like that would be like today - no more bunts (I am sorry to say), don't swing level, who cares if you strike out?
It is fun to see the old time greats as well.