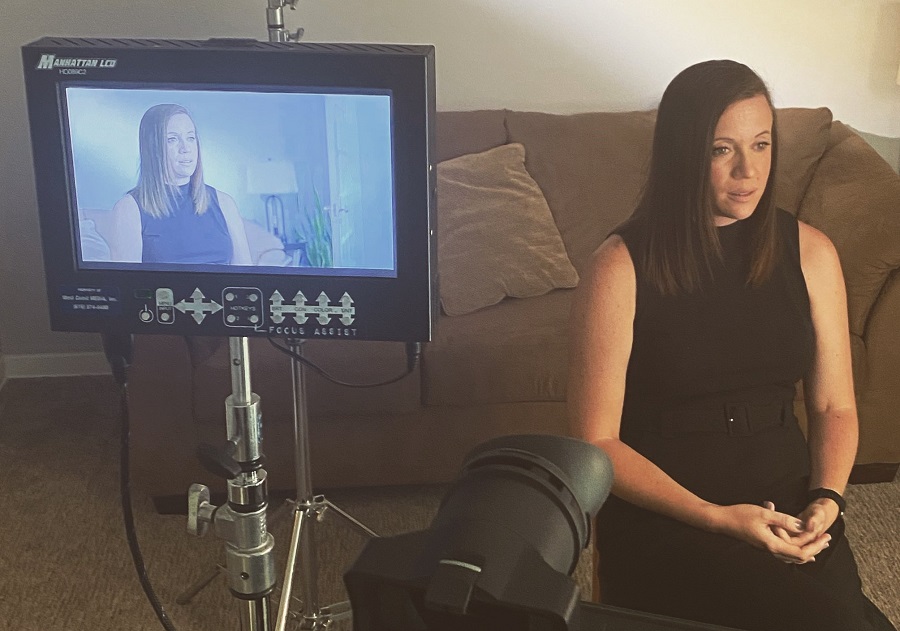 Image courtesy of Emily Waldon
Similar to Britt Ghiroli before her, Waldon contributes to The Athletic. While Ghiroli works the Nationals beat, Waldon is called upon for prospect and Tigers related content. She's a prospect guru, knowing the entire farm as well as the national landscape, and she's become a voice for the under-represented minor leaguers across the sport.
Emily has long been putting her stamp on the game of baseball and has put out quality coverage for the last handful of years. It was on March 15, 2019 that things exploded however, and all behind the headline reading, "I can't afford to play this game." Her status has since exploded, and she's only continued to raise the bar.
Extremely busy, I was grateful for the opportunity to grab a quick conversation with her:
Twins Daily: A Michigan girl turns professional Detroit writer. Was that always the goal? Was it always baseball? Was the hope always the Tigers. What does your path into the sport look like?
Emily Waldon: My path would be considered highly unorthodox in comparison to the way most people get into journalism or player evaluation. I didn't have the internships or the college degree, and it wasn't until I realized what I was really passionate about that I wondered if I could make my writing into anything. I had always been a writer because I was extremely shy as a kid. It was an outlet for me to express what I was thinking and feeling. My step into baseball was a fairly simple one. I had grown up in a baseball family, and it was a game I knew well. The thought of being able to spend more time around it made it a pretty simple decision.
TD: There's very few national writers that know a system as well as you do. While covering prospects is something you broke in doing, and scouting is part of your background, the Major League club is equally as much in the wheelhouse. Was it a conscious decision to be so knowledgeable across an entire organization?
EW: It's funny, I never had any aspirations to cover Minor League Baseball or prospects. My first year was 2015 and that was not a year where the Tigers farm system was anything remotely close to being worth discussing. It ranked among the bottom in the whole league, and there weren't any major names to think of. When I started covering Single-A West Michigan people wondered who I was and why I was doing it, and on top of it I was a woman in this odd role. It was somewhat of divine timing as I jumped into prospect coverage a touch before a lot of people did. Not only was I in a niche part of the industry, but here comes this girl that knew baseball but was learning the ins and outs of journalism on the fly.
I realized while covering the Midwest League, and being a workaholic when it comes to passions, I need to cover the Tigers from top to bottom. That led to my networking skills pushing me all over the system. I got to know the staff, scouts, players, and families. I was always around in some capacity and being exposed into the minor league scene it eventually transitioned into me doing national coverage.
TD: Seeing you take on projects outside of the Tigers organization, it's clear your creativity is only limited by the subject matter. How much time do you put into preparing for a national story? What highlights your creative process?
EW: I think this really comes down to utilizing my contacts and network. My goal when I travel is to always try and make some sort of new connection. I want to get my name out there and have people know what I'm about. My reputation and integrity are the driving forces behind what I do. I want people to know above all else, I will follow through. I don't want people to see me as a girl in baseball. I want people to know me for my work, and nothing more. Say for example I want to write up a story about Royce Lewis, I can utilize my connections to find out who I need to know. Is that coaches, scouts, front office people, whoever it is I want to get the fullest perspective so I can bring the player to the most attainable viewpoint for fans reading my work.
TD: It's not unexpected that you'd have ties with so many minor leaguers given your prospect background. Was the goal always to act as an advocate? When did you see your platform could be useful for more, and why did you decide that providing a voice was necessary?
EW: I think it really became a thing in 2017, my third year, as I had been deeply immersed in that lifestyle (MiLB) and thought, "there is so much here that's not being talked about." I know there had been people before me writing about certain topics, but the national attention hadn't been there yet. When the "I can't afford to play this game" piece dropped in 2019 I was flying to Arizona for Spring Training and remember being terrified. I thought, "what did I just do? Is the league going to blacklist me?" Then I realized that I brought facts to the surface, and the hope was fans would understand everything these players endure and how hard they work to get to the majors off the field as well.
TD: Women are far less represented in baseball than men. How do you go about not letting that impact the work you do, and does it fuel an additional emphasis to pave a path for others?
EW: I think any time, in any industry, that you're in a minority there's an opportunity for you to make an impact. It's up to you whether that impact is positive or negative. I think there's been opportunity to reflect on how many women were just like me in that they really love baseball, but the industry skews towards it being abnormal. The idea that women don't really do this, why would I do it? That creates plenty of second guessing, especially for those looking to break into the game. When I share my experiences with other young women I say, "nobody gets to derail you but you, you're the only person that gets to call the shots about your pursuits." I'm so thankful to have been raised by parents that never told me I couldn't do something because I am a woman, but instead instilled that integrity and application in my work would allow me to do whatever I wanted. It's been cool to see other young ladies make pursuits of their own and share their stories with me. My hope is other girls will have the courage to do the same.
TD: What about The Athletic helps to set your work apart? It has quickly grown into a sports juggernaut, and some of the most powerful female voices in sports call it home. What about the outlet aligned with where you wanted to be professionally?
EW: My favorite thing about The Athletic is they cultivate creativity when it comes to sports writing and they don't require you to do cookie-cutter type work. Being somewhat of an outlier with my unique background, The Athletic gave me a voice to be not only a woman in baseball, but also one that covers prospects and does player evaluation. It's such an empowering feeling, and it allows me to pitch ideas and come up with creative ways to approach stories. Having an editor in Emma Span, who is a legend in her own right, she is someone that has always spoken life into my career. Those are the types of voices I hope I can become one of for the next generation. Having someone like Emma in my corner has really inspired me to keep going.
TD: While baseball was shelved and we struggled with the relationship provided to us by the sport, what did you do to keep busy? Any go to hobbies away from the game that provided a good reset?
EW: It definitely was a challenge, and I think everyone has been challenged with finding their own outlets throughout 2020. For me personally, fitness was the biggest thing. I got back into running every day and fine tuning some of my eating habits. Getting back into that workout routine helped to keep my head clear just because there's so many thoughts about what's going to happen next. Focusing on mental health is such an important factor. I know firsthand what that battle with anxiety can feel like, and my hope is that while I'm trying to inspire others through baseball, if you struggle with anxiety or depression I want to listen and encourage there as well. Knowing that you're never alone is a big thing, other people can always relate.
Follow Emily and check out her work here. Thank you for reading through this Women in Baseball series, hope you enjoyed it!
MORE FROM TWINS DAILY
— Latest Twins coverage from our writers
— Recent Twins discussion in our forums