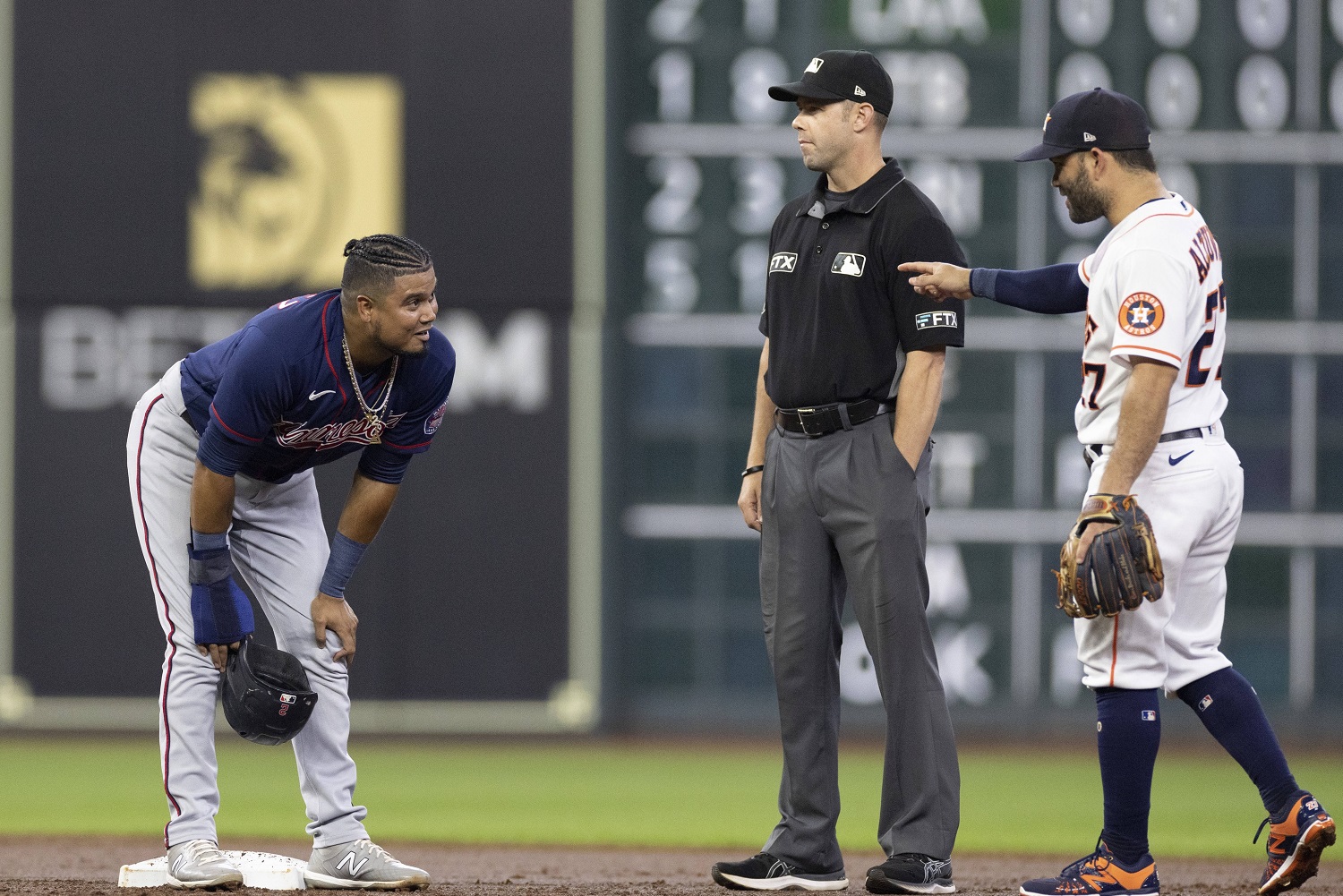 Image courtesy of Thomas Shea-USA TODAY Sports
Paul Jones is a senior baseball player at Cretin-Derham Hall this year. A solid left-handed first baseman and pitcher, he recently committed to the University of Maryland where he will play some Big 10 baseball. 
On Friday night, he mentioned on Twitter that his grandfather, Twins great Cesar Tovar was honored at the Luis Aparicio Awards in Venezuela. Because the Twins finally put Tovar into the Twins Hall of Fame in 2022, Tovar was posthumously honorably mentioned at the ceremony. Ronald Acuna was honored as the Comeback Player of the Year. Miguel Cabrera was honored for his 3,000th career hit. Also, umpire Carlos Torres was honored as being the first Venezuelan to umpire in the World Series. 
The biggest award of the evening was shared. The Luis Aparicio Award was shared between Twins infielder Luis Arraez and Astros second baseman Jose Altuve. The award is for the most outstanding Venezuelan-born players in the big leagues. Arraez received the award for the first time. It was the fourth time Altuve received the award. 
Twins fans know what a special season 2022 was for Luis Arraez. He was an All-Star for the first time. He won his first batting title. He was a Gold Glove finalist. He won his first Silver Slugger. He even finished 13th in AL MVP voting. But you have to think that the 25-year-old from San Felipe, VZ, has to be proud of this award since it is celebrated in his home country. 
In 2022, Jose Altuve played in his eighth career All-Star game. He won his sixth Silver Slugger. In 141 games, he hit .300/.387/.533 (.921) with 39 doubles and 28 home runs. He finished fifth in AL MVP voting and helped the Astros to the second World Series championship in the past five years.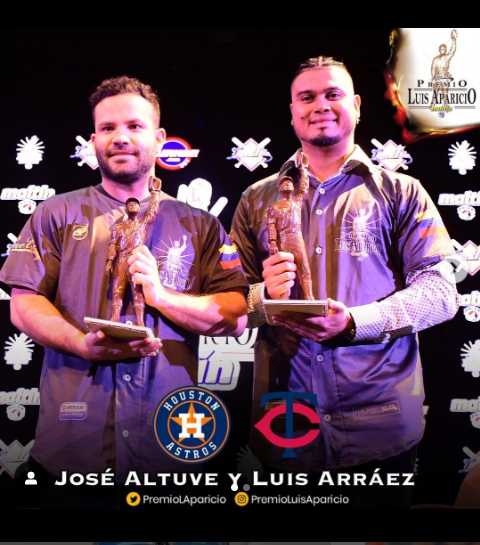 Luis Aparicio was a 10-time All-Star shortstop during his 18-year MLB career. He played for the White Sox, Red Sox, and Orioles over his career. The 88-year-old was the 1956 American League Rookie of the Year, the first player from Latin America to win that award. He won nine Gold Glove Awards. He led the league in Stolen Bases nine times. 
Aparicio was voted into the Baseball Hall of Fame in 1984. He was the first player from Venezuela to earn that honor. He's been placed into several Halls of Fame since then including the Venezuelan Baseball Hall of Fame in 2003. 
2004 was the first year of the Luis Aparicio Award. It is voted on by Venezuelan sports writers and goes to the Venezuelan-born with the most outstanding performance.