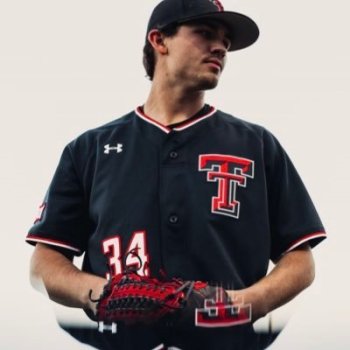 Bats: R / Throws: R
Age: 22
Slot Money: $533,300
Signing Money: $500,000
Scouting Report
Morris transferred to Texas Tech after three years in junior college.
Morris has a mid-90s fastball, a low-80s slider, and a curveball and a change-up. He'll be developed as a starter, but could find himself as a reliever if he doesn't refine his command.
The Twins on Morris:
Quote

Morris, 20, went 8-2 with a 4.58 ERA (88.1 IP, 45 ER), 28 walks and 91 strikeouts in 16 games (15 starts) as a senior for Texas Tech in 2022, his lone season in Lubbock. Prior to joining the Red Raiders, Morris pitched three seasons at Colorado Mesa University in Grand Junction, going 18-2 with a 3.23 ERA (175.2 IP, 63 ER), 63 walks and 215 strikeouts in 33 games (25 starts) for the Mavericks, including earning Rocky Mountain Athletic Conference Pitcher of the Year honors in 2021.
See all » Andrew Morris Articles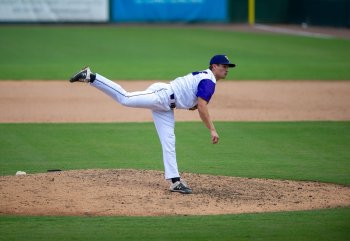 Game 2 of the Midwest League Championship Series between the Cedar Rapids Kernels and Great Lakes Loons wasn't able to be completed on Tuesday night, but it was a great game until the rain moved in. The Saints game in St. Paul saw a plethora of rehabbers play a role, including a couple fantastic outings from rehabbing pitchers you may be interested in.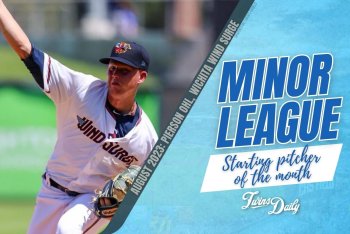 Read and rejoice in the starting pitchers who thrived in the month of August.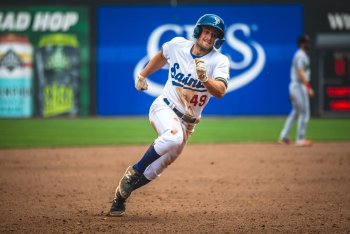 The Twins had a scheduled off day on Thursday while the rest of the organization was in full swing. St. Paul won a well-pitched game with Anthony Prato provided the offense. Wichita came up short, but David Banuelos still made his mark on the game. Check out how the rest of the action went.
See all » Andrew Morris Videos