The Twins' Pinch-Hitting Problem
---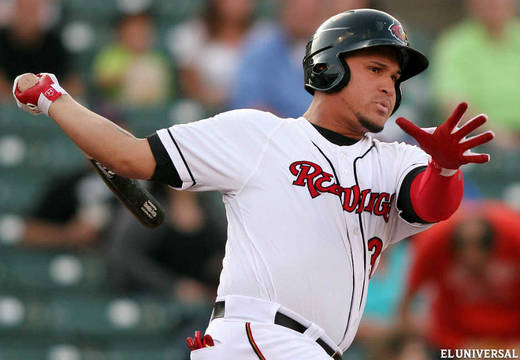 One of the luxuries of being nine games over .500 at the All-Star break is the chance to take a closer look at some of the often-ignored corners of the roster for upgrades. Building a bench that can make a difference late in a ballgame is tough, and in fact most teams in baseball have struggled to do so in recent years, but no team has struggled to quite the extent that the Twins have. Let's start by taking a look at how American League pinch-hitters have fared over the last five years:
2011: .216/.299/.321, .620 OPS, 73 wRC+

2012: .207/.290/.339, .628 OPS, 74 wRC+

2013: .208/.300/.343, .643 OPS, 79 wRC+

2014: .221/.303/.329, .633 OPS, 82 wRC+

2015: .215/.289/.342, .631 OPS, 80 wRC+

Clearly fielding strong pinch-hitting options has been a struggle for AL clubs, with pinch-hitters statistically performing 18-27% worse than a league-average hitter according to wRC+, a statistic that attempts to measure such things. By comparison, here's how the Twins have performed in pinch-hitting situations during the same timeframe (390 PA):
BA: .178 (last in AL by 19 points)

OBP: .250 (last in AL by 26 points)

SLG: .247 (last in AL by 65 points)

OPS: .497 (last in AL by 100 points)

38 wRC+ (last in AL by 27 points)

Not only have the Twins been the worst pinch-hitting team in the AL over this stretch, based on the gaps above it hasn't been particularly close. Judging by wRC+ they've been nearly 30% worse than anyone else. And to add insult to injury, in their 35 pinch-hitting opportunities so far in 2015 they've been even worse:
.086/.158/.114

.272 OPS

-23 wRC+

That's impressively bad, and while it certainly won't continue across a full season's sample size (unless you're the 2006 Orioles, apparently), the consistently poor performance across five years is concerning.
As the July 31st non-waiver trade deadline approaches, it will be interesting to see if a bench bat is a target for the Twins front office or whether they feel they have enough talent in the wings with players like Oswaldo Arcia, Kennys Vargas or even a promising bat like Max Kepler.
If it's the latter, is the team ready to table everyday development for young players in favor of bench production? It could be a fascinating storyline as we approach the deadline.