Make believe 2023 Minnesota Twins. Game 2.
---
Simulated Game 2 -- Twins 6 Royals 1. Twins Record 2-0

Twins Win at Kansas City, 6-1
The Kansas City Royals and Minnesota Twins were greeted by an enthusiastic crowd.
The Minnesota Twins beat the Kansas City Royals, 6-1, at Kauffman Stadium. Starting pitcher Pablo Lopez was a big reason why. He held his opponent in check all game. Lopez, the winner, moves to 1-0. He threw 6 innings of 3-hit ball, while fanning 5 and giving up 1 walk.
Minnesota took a 6-1 lead on Christian Vázquez's 1st home run of the season. The 3-run home run came off Kansas City pitcher Dylan Coleman in the top of the ninth.
"If you pitch well, you give yourself some opportunities," said Minnesota manager Rocco Baldelli.
Minnesota, with the win, is 2-0.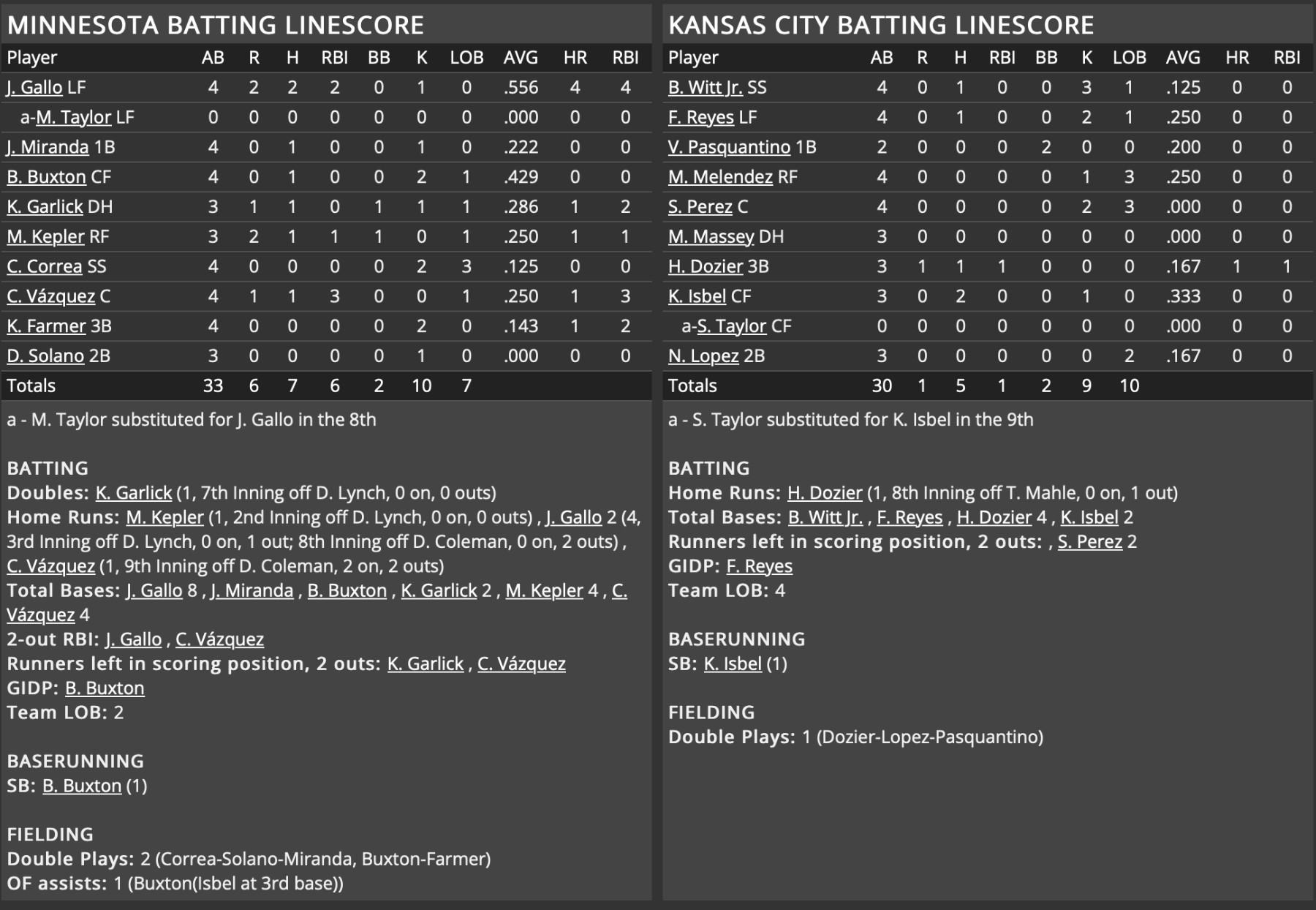 Real Life Game 2 -- Twins 2 Royals 0. Twins Record 2-0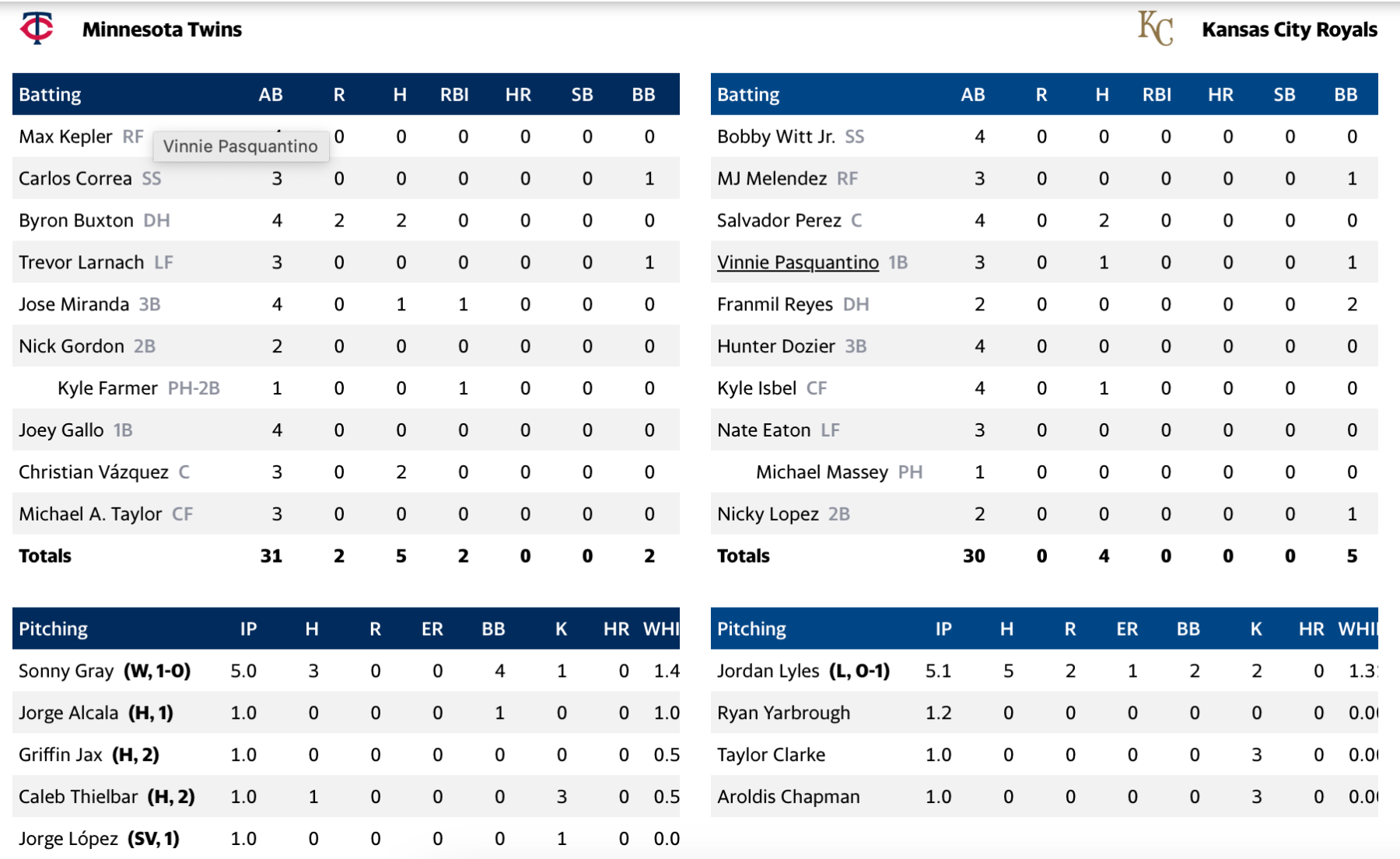 Notes
Gallo now has 4 home runs in 2 games.
Buxton stole a base.
Simulation Information
I have always been a big fan of simulations. I thought simulating each Minnesota Twins game this season and comparing it to the real world would be fun. OOTP baseball is a baseball simulation that will work perfectly for this exercise that literally has no point except to entertain me for the next six months or so. I may be unable to write something and post daily so I may only do this after each series.
You can read more about OOTP baseball here.
https://www.ootpdevelopments.com/out-of-the-park-baseball-home/
The game setup is that Rocco Baldelli makes the following decisions: