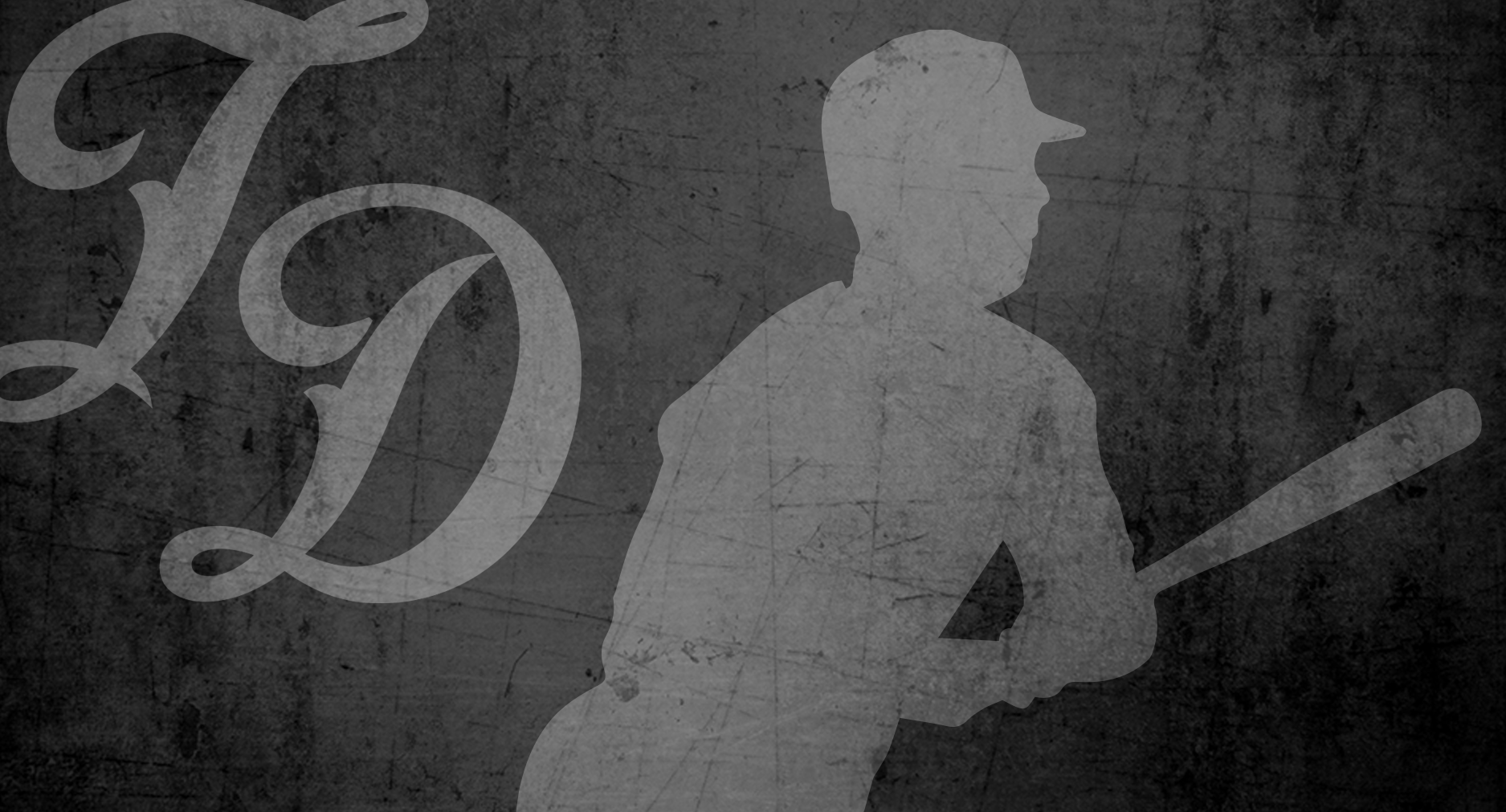 Posts

7

Joined

Last visited
AChase's Achievements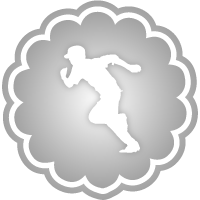 Prep Ball (1/14)
Recent Badges
6
Reputation
I don't think they would drop the payroll much, if at all. I know it's frustrating to be a smaller market team, but to be fair, they have rarely made big cuts to payroll spending, especially during competitive years. Even if they don't want to push for the playoffs, we can reasonably expect payroll to inch higher as it usually does. Payroll remained a little constant this year due to COVID and the 2020 season, so optimistically, they could make up for it with a little bigger bump this offseason. Maybe not though.

A few people have mentioned the potential trade value, and I think it's a great point. If he's healthy, he would be the best lefty available by a wide margin. So potentially a good investment even if you think he would be hurt to start the year or if you think the 2022 Twins won't compete.

I think I would even pay him some to be hurt as part of a multi-year extension, but not just the one year arbitration contract. If you think he would be the same pitcher after recovery, obviously. Hard to know how his recovery will go.

This is great info, thanks. Certainly looks like a concerning injury, but not unreasonable that he would recover for next season either. Like I mentioned, we can only speculate, but the Twins and Rogers would have much better info on his recovery, obviously. I bet we'll get an update at some point after the WS.

Agree on all of that. I think now could be a good time to sign an extension if you believe his 2022 season could be affected by that injury, that way there's a good chance of the contract paying off in the long run. One year for 2022 is a bit more risky. And if things don't go well for the Twins as a whole, you're absolutely right about the trade option. He would be affordable, on an expiring contract (if not extended), and would likely be one of, if not the best lefty available. Big trade asset. Tough to count on the QO, though. New CBA could change it, and relievers very rarely get a QO, and fewer turn it down.

I'm seeing a lot of discussion suggesting the Twins may consider non-tendering Taylor Rogers. There's no debate about Rogers's ability or performance, but the concern seems to be whether or not he's worth his projected ~$7MM salary in his final year of arbitration (per MLBTradeRumors). I believe Rogers is worth it and then some. It's not close. Non-tendering Taylor Rogers would be a huge mistake. Below are the 22 free agent contracts offered to relief pitchers in the last three offseasons with and average annual value of $7MM or more: First, note that $7MM is clearly not an exorbitant amount for a quality relief pitcher. On average over these three years, about 7 relievers achieve that AAV or more. But how does Rogers compare to those elite arms? On a rate basis, Rogers has been worth 2.0 WAR/60IP. As shown above, this is matched by only 2 players: Liam Hendriks at 2.4 and Andrew Miller who ties Rogers at 2.0. It's the same story in FIP (unsurprisingly); Rogers's 2.62 is bested by only Miller's 2.16 and Hendrik's 2.17. By just about any measure, Rogers can be considered a standout among these relievers. In fact, he would be would be one of the very best RPs to enter the FA market in recent years. He's been that good. There's more to like about Roger's recent performance too. His velocity on both pitches has continued to climb, reaching new highs with his fastball (95.7) and his slider (84). He posted a new career high in K% at 35.5, easily improving his 2020 performance of 26.4 and his previous best of 32.4. Only four RPs in 2021 can claim a better K-BB% than Rogers, and his groundball rate of 50.0% is a return to form. All of this leads to a career best FIP of 2.13. In fact, only Josh Hader and former teammate Ryan Pressly finished 2021 with a FIP- better than Rogers's 50 (minimum 40 IP). I'd make a case that Taylor Rogers has been easily one of the top 5 left-handed relievers in baseball at any point over the last 4 years. On a counting or rate basis, only Hader has been better by WAR. Projections like Rogers as well. ZiPS has projected him to be worth 1.1 WAR in 2022, his age 31 season (and 2023). The usual suspects are ahead of him: Edwin Diaz, Hendriks, and Hader as the only other lefty. These projections were prepared prior to the 2021 season, so it remains to be seen what the projection systems think of him after his season. On one hand, he did have his best year as a big leaguer. On the other, he did end his season injured, leaving a cloud over his status for 2022. If he stacks up well in such elite company, how much is Rogers worth in the free agent market? It's tough to say, especially with his recent injury. I will point out that Hendriks and Miller, the two pitchers in the last three years with an obviously better free agent case than Rogers, combined to receive 6 years and $88.5MM for a $14.75MM AAV. All together, the 22 contracts above average almost exactly 2 years and $20MM, a $10MM AAV. Rogers is also younger than many of the names above at the time of their contracts, and he has a longer track record of elite performance than almost all of them. I think it's reasonable that a healthy Rogers would receive something north of $10MM annually for 3+ years. Rogers's finger injury really is the only question here. We all know a healthy Rogers is worth more than his arbitration figure, but we don't know how much this injury will impact his game in 2021, if at all. Only the Twins and Rogers can know for sure, and we can only speculate until the day Rogers is offered arbitration, signs a deal, or not. And any team interested in his services for next year should be concerned. However, it's worth pointing out two things: Rogers has been exceptionally durable through his entire career, and he may be be worth his arbitration amount either way. Look at the list of names above again. There's a lot of serious arm injuries in there. Betances landed a deal with the Mets despite him appearing in just one game the previous season as he recovered from his shoulder impingement and a torn Achilles. Trevor Rosenthal got two of these deals. He received the first after missing more than a season recovering from Tommy John surgery. The second contract came after he recently passed through waivers unclaimed. Even if you think poorly of his prospects in 2022 due to injury, perhaps it would be a perfect time to work out a multi-year extension based around vesting options. They may not get a ton of value next year, but he would have time to make up for it into the future. My point is this: Rogers is one of the very best relievers in the game, especially from the left side. For a Twins team desperate for pitching, replacing his production would be very costly in either dollars, prospects, or both, and there's almost no one in the league who could replace him anyway. It's worth mentioning too that he's smart, regarded as a leader, and well liked by teammates, media, and fans alike. Sure, his injury is worrisome. But in a similar way as Buxton, that risk is one of the only ways the Twins may be able to afford real, impact talent for this roster. If the Twins don't take that risk, there will be several teams that will, just as they have shown in the past. Sign Taylor Rogers. You'll likely come to regret it if you don't.

A few weeks ago, I stumbled across a website called BaseballTradeValues.com. I set it aside for a while, but I was brought back to it after La Velle E. Neal reported the Twins interest in Noah Syndergaard. In his article for the Star Tribune, Neal mentions the Mets desire for a prospect package headlined by both Royce Lewis and Alex Kiriloff. They're crazy, right? RIGHT?! Probably, but how far off is it? The Cubs traded Gleyber Torres, then rated the 26th best prospect in the game by Keith Law, for a few months of a reliever recently suspended for domestic violence. The very next year, they traded Eloy Jimenez and Dylan Cease for Jose Quintana(!). This is where Baseball Trade Values comes in. They've studied tons of real life trades and represent a player's trade value rather simply: Field value - salary = surplus. In the end, they arrive at their valuations by considering variables like years of control, inflation, injury risk, projection, etc. The bottom line is that each player is assigned a trade value, and it becomes very easy to compare players and make a deal. Take it with a grain of salt, but it's kind of a fun tool to play with and get a ballpark estimate of what it might take to make a trade. (Has anyone else seen this site already? Perhaps Baseball Trade Values is common knowledge, in which case I probably sound like some guy telling you about a cool new stat called OPS.) Back to the original question: Would it really take Lewis and Kiriloff to pry Thor from the Mets? This is what Baseball Trade Values has to say about it: Mets get: (total value: 104.7) Lewis (57.9) Kiriloff (46.8) Twins get: (total value: 87.1) Syndergaard (87.1) I think Baseball Trade Values (Can I call it BTV? I'll call it BTV.) confirms what most of us are thinking: the Mets would get the better end of that deal. I can't think of anything that would get me more excited for the rest of the season than watching Thor take the mound at Target Field while mowing down Cleveland hitters, so I'm going to go ahead and try to make it happen. Thad Levine, are you listening? I think I've done the hard part here, you just have to make the call: Mets get: (total value: 87.3) Kiriloff (46.8) Graterol (27.5) Duran (13) Twins get: (total value: 87.1) Syndergaard (87.1) What do we think? It's a huge price to pay, sure, but I think 2+ years of Syndergaard and the injury/bullpen risk of the pitching prospects going back make it worth it. Flags fly forever. I think I'm going to keep messing around on BTV to get an idea of what it might cost to acquire each of the most talked about trade targets and post them here. It's going to be an exciting couple of days as we approach the deadline!