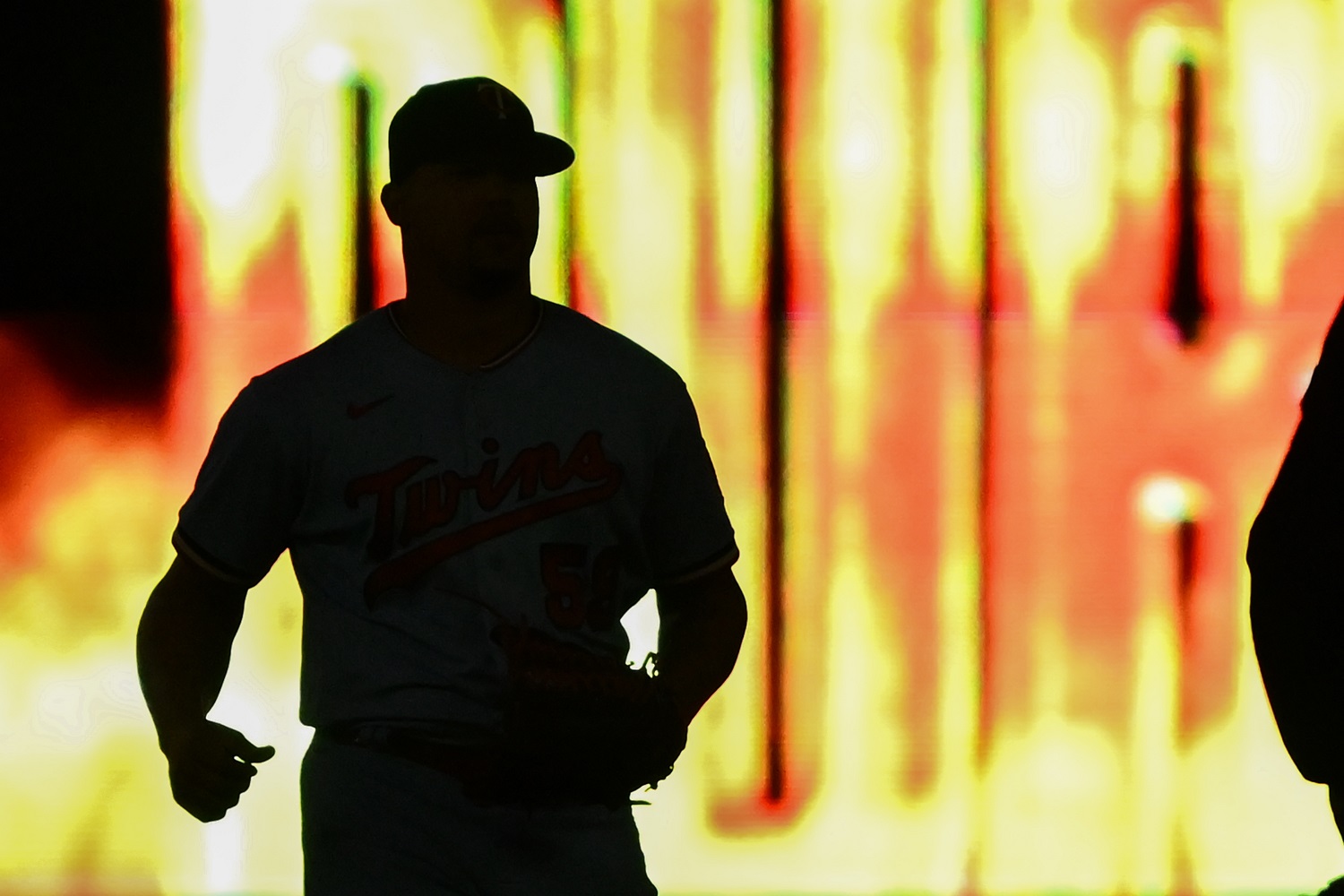 Image courtesy of Nick Wosika-USA TODAY Sports
In 2021 there was no question who was coming in to save games for the Minnesota Twins. Taylor Rogers had established himself as an All-Star level closer, and when there was a save opportunity in the 8th or 9th inning, he was going to get it. Last season that role started with Emilio Pagan, then transitioned somewhat to Jhoan Duran, then Jorge Lopez was expected to take over, and truthfully no one ever held the job.
Rocco Baldelli's bullpen recorded 28 saves in 2022, but they were split between nine different arms. Pagan led the group with nine, while Duran had eight. Across baseball, 35 different pitchers recorded more than nine saves on their own. In fact, 18 different pitchers reached at least 20 saves. Meanwhile, Minnesota didn't have a single-arm record half that many.
For years the save statistic has been debated regarding its usefulness. Unfortunately, there are plenty of times when the game is on the line, but it's not yet the 9th inning. There are also all of the times when a save is recorded, but only three outs are needed and the leading team is ahead comfortably by three runs. Debating whether or not saves should matter is one thing, but giving a level of predictability to routine-oriented players may help.
Last season there was no denying that Jhoan Duran was the saving grace in relief for Minnesota. Had he not developed and emerged as an elite arm, an already questionable bullpen would've been in complete disarray. With very little else to count on for much of the year, Baldelli found himself needing to utilize Duran earlier in games. He was often brought in during the highest-leverage moments, then would hand the game over to whoever was left. As the bullpen eroded though, it became a waiting game to see if everyone else could get it to the rookie in the 9th inning.
Talking with more than a few players over the years, a fluid bullpen provides a difficult situation to prepare for. Rather than having a relative understanding of your role and order onto the field, it's a guessing game on any given night. Trying to figure out what situation you may be called upon for, and then quickly preparing for that at the drop of a hat is not an easy task.
If Derek Falvey and Thad Levine can give Minnesota a bit more to work with in relief, it likely gets easier for the manager to have a higher sense of predictability. Assuming Jorge Lopez regains his form, putting him back in the closer role that earned him an All-Star selection with Baltimore makes sense. That would allow Duran to continue being Minnesota's fireman, and he could take whatever leverage situation presents itself prior to the 9th inning.
There's no denying the group needs both more length, someone to eat those middle innings, and another back-end arm or two. We saw Griffin Jax take steps forward, and he's probably earned a late-inning role, but there has to be more. If the group can find more success early on in 2023, and be supplemented from outside of the current options, there's a chance we may see the closer role return as we once knew it.
What do you think? Do you prefer Jhoan Duran to only pitch in the 9th inning? Does your closer need to be your best reliever?