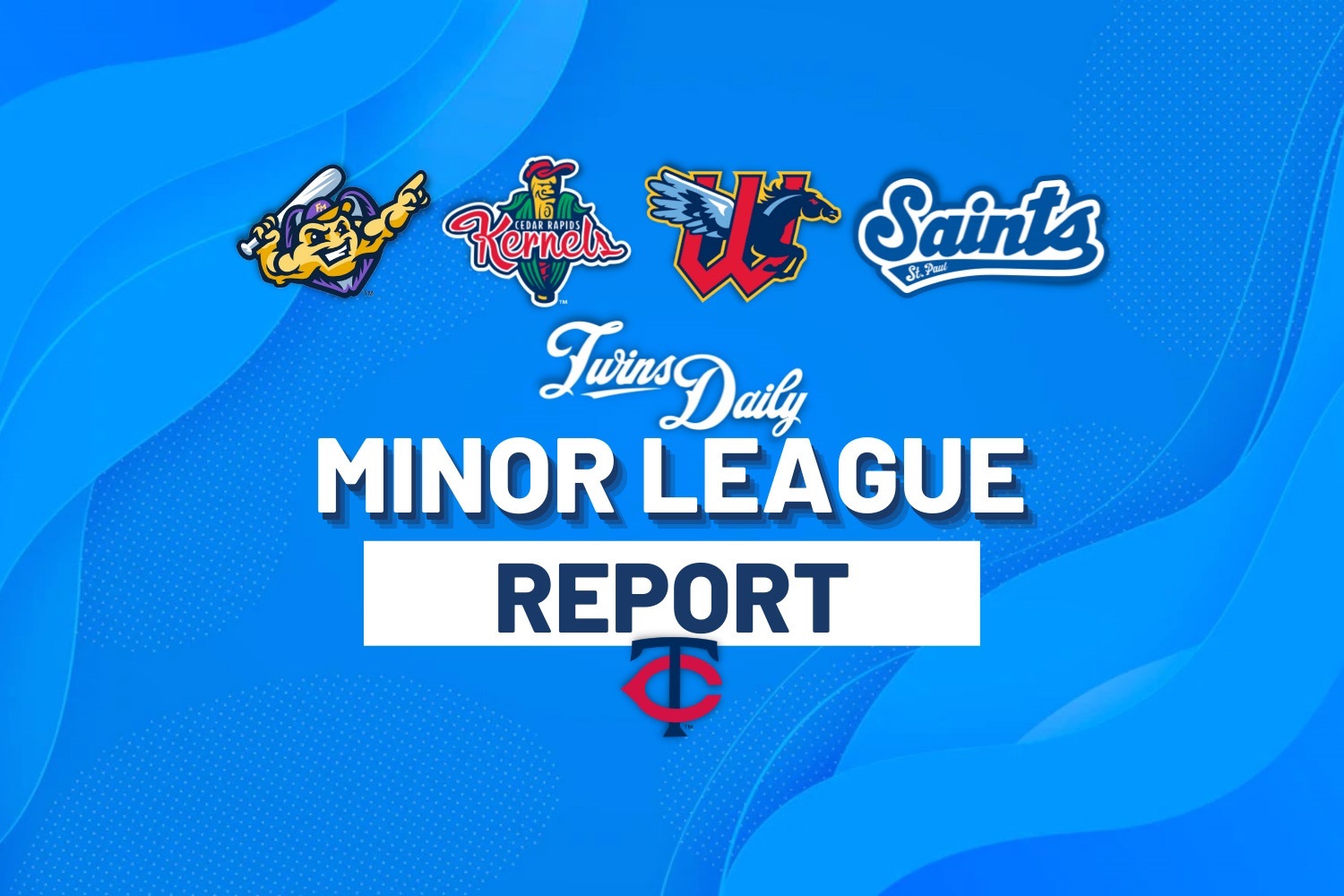 TRANSACTIONS
SAINTS SENTINEL 
Indianapolis 7, St. Paul 1
Box Score
Jordan Balazovic drew the start today for St. Paul and was chased after three innings. He allowed five runs on six hits while striking out four. Balazovic did give up a walk and was burned by two homers.
A five-run 3rd inning by Indianapolis put St. Paul in a bad spot early. They gave up two more in the 6th inning and before recording their first run, the Saints were staring at a seven-run deficit.
Ryan Jeffers, still working his way back on a Major League rehab assignment, hit a homer in the 8th inning to make sure the Saints wouldn't be shut out. Trevor Larnach, also rehabbing, went 1-for-3 with a walk and a strikeout as the designated hitter.
TWINS DAILY MINOR LEAGUE PLAYERS OF THE DAY
Pitcher of the Day – Melvi Acosta (St. Paul) - 2.0 IP, 1 H, 0 R, 0 ER, 2 BB, 1 K
Hitter of the Day – Chris Williams (St. Paul) - 1-2, 2 BB
PROSPECT SUMMARY
Here's a look at how the current Twins Daily Top 20 performed:
#9 - Matt Wallner (Minnesota) - Twins Play Wednesday night in Kansas City. 
#11 - Jordan Balazovic (St. Paul) - 3.0 IP, 6 H, 5 R, 5 ER, 1 BB, 4 K
THURSDAY'S PROBABLE STARTERS
St. Paul @ Indianapolis (6:05PM CST) - RHP Randy Dobnak
Wichita @ Tulsa (7:05PM CST) - RHP Daniel Gossett 
Please feel free to ask questions and discuss Wednesday's games!
Twins Daily Short Season Pitcher of the Year