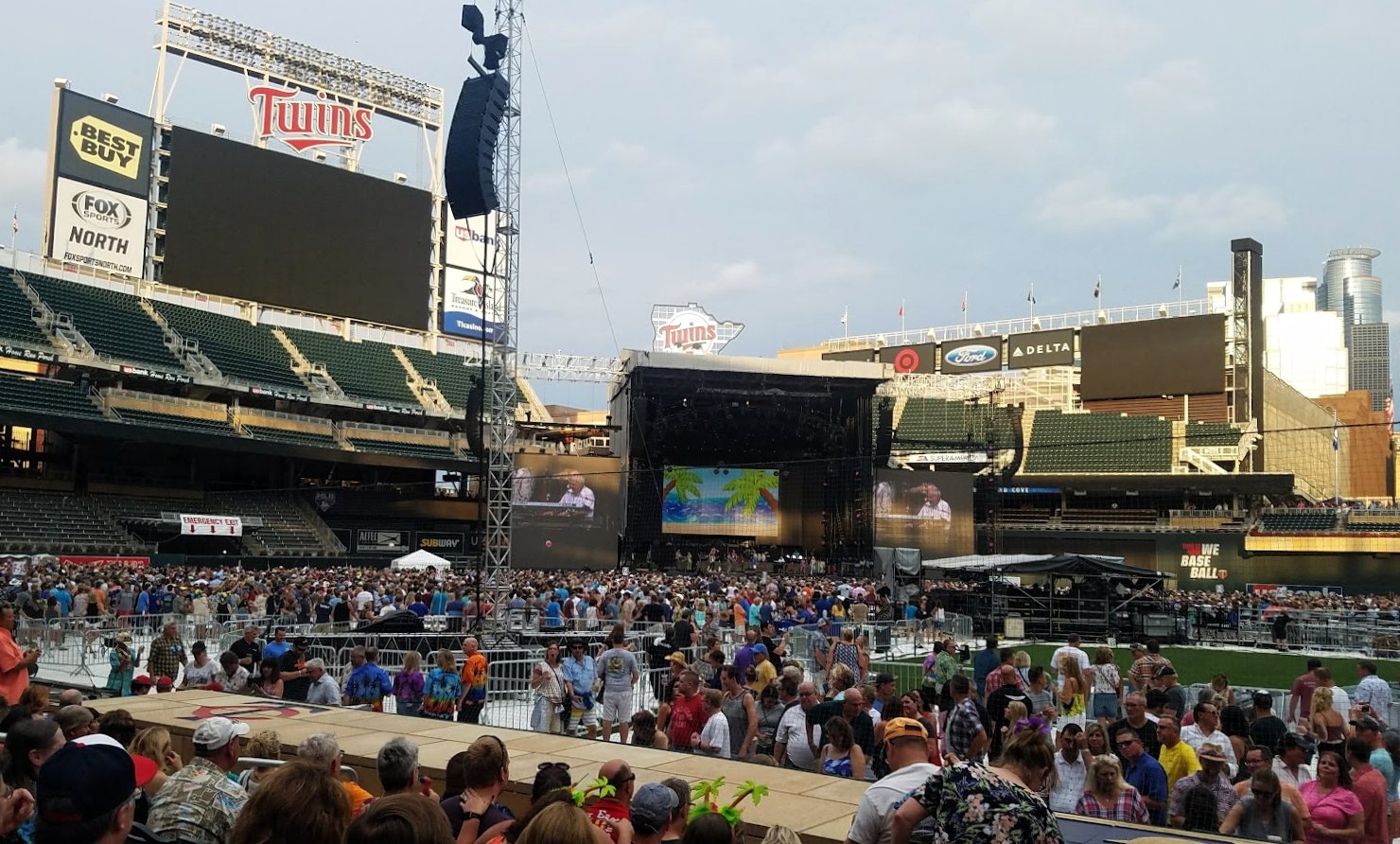 Image courtesy of Melissa Berman
Las Vegas rock powerhouse The Killers will headline Friday night, with The Flaming Lips, Death Cab for Cutie, Cannons, and a to-be-announced artist to support. Saturday, stadium-friendly Imagine Dragons will close the night down, supported by AJR, Chelsea Cutler, Em Beihold, and Talk. 
This concert comes when other area festivals have shuttered or been canceled for 2023, including Walker Art Center's Rock the Garden, Twin Cities Summer Jam, and the Basilica Block Party. The Lakefront Music Fest in nearby Prior Lake features a mix of country and rock artists. This inaugural concert likely seeks to capitalize on a Twin Cities market featuring no other rock festivals. 
Target Field has hosted several other rock shows in the past, including Journey and Def Leppard in 2018, the Eagles and Jimmy Buffett in 2018, and Weezer and Green Day last summer, but it has never hosted a festival.
Before announcing the lineup on Monday morning, the Twins had teased the artists by posting picture clues in a post on the Target Field Events Instagram page: A Killer Whale represented the Killers, dragons were for Imagine Dragons, a symbol of an explosion was AJR's hit song "Bang," red lips for The Flaming Lips, cutlery for Chelsea Cutler, a little ladybug for Em Beihold's hit song "Numb Little Bug," taxis for Deathcab for Cutie, and a microphone for artist Talk. 
July will not be Twins fans' only chance to rock out: Target Field is hosting P!NK with rock legend Pat Benatar later in the summer on August 10.
Tickets go on sale Friday, May 5 at 10:00 a.m. and feature tickets at a wide price range. Tickets for Friday are the same price as Saturday only, and the Twins feature two-day discount pricing. 
- -
Will you go to TC Summer Fest? What do you think of the lineup? Let us know in a COMMENT below.