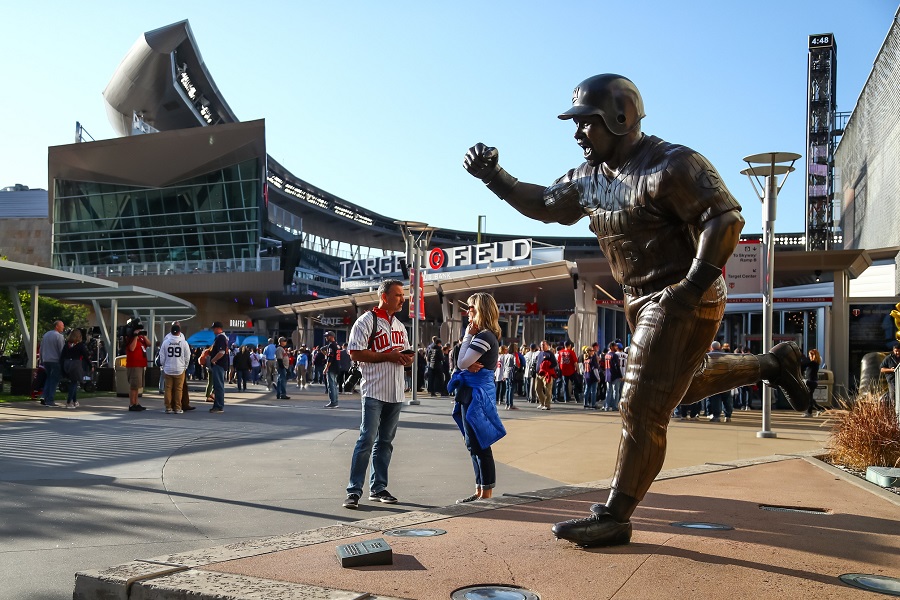 Image courtesy of © David Berding-USA TODAY Sports
1972
Record: 77-77 (3rd in the AL West)
The first player strike in baseball history took out the first two weeks of the 1972 season. Players wanted an increase in their pension fund payments and salary arbitration added to the Collective Bargaining Agreement. A total of 86 games were lost over 13-days with most teams losing six to eight games. With teams playing a different number of games, the Detroit Tigers won the AL East by half a game because they played one more game than the Boston Red Sox.
Rod Carew and Bert Blyleven were the Twins team leaders in WAR. Carew hit .318/.369/.379 (.749) with 27 extra-base hits in 142 games. Blyleven pitched nearly 290 innings and posted a 2.73 ERA with 228 strikeouts and 69 walks. Harmon Killebrew led the team with 26 home runs, but Bobby Darwin was close behind with 22. Dick Woodson nearly matched Blyleven with 251 2/3 innings and a 2.72 ERA.
1981
Record: 41-68 (7th in the AL West)
Every team played roughly 107 games in 1981 after the players walked out on June 11 and didn't return until August 10. Owners were pushing for draft pick compensation when losing a free agent player and they also wanted to be able to take a player off the roster of the team where the free agent signed. Because the stoppage was in the middle of the year, MLB had division winners from the season's first and second halves face off in a division series before moving on to a championship series. Unfortunately for baseball, the teams with the top two records (Cincinnati and St. Louis) missed the playoffs because of this format.
Minnesota's final season in Metropolitan Stadium was certainly one to forget as the team struggled out of the gate in the first half and finished with a 17-39 record. The second half went a little better as the team ended up fourth in the AL West with a 24-29 record. There were few notable names among the team's top WAR contributors. Doug Corbett, Albert Williams, John Castino and Pete Redfern are not exactly a top-tier list of former Twins greats.
1995
Record: 56-88 (5th in the AL Central)
In what might be baseball's most famous work stoppage, the 1994 season had ended early and baseball's strike wouldn't end until the beginning of April 1995. Players were given three weeks to get themselves in playing shape at a shortened spring training before heading into a 144-game season. It would be the first year where the playoffs would use a three-division format with a wild card team.
For Twins fans, a moment occurred in 1995 that no one saw coming, Kirby Puckett's final game. On September 28, Puckett stepped in against Dennis Martinez and took a pitch to the head. He would play during spring 1996 before waking up with blurred vision in his right eye. Beside Puckett, Chuck Knoblauch and Marty Cordova were the team's WAR leaders. Cordova beat out the likes of Garret Anderson and Andy Pettitte to win the AL Rookie of the Year.
https://twitter.com/TwinsAlmanac/status/1045667945462910976?s=20
Baseball messed up the playoffs in 1972 and 1981, so it will be interesting to see how the season will unfold when and if the teams return to action. Minnesota hasn't fared well in any of baseball's previously shortened seasons, but on paper, the 2020 version of the Twins are certainly set up to do well.
How will this season's delay compare to the previously shortened seasons? Leave a COMMENT and start the discussion.
MORE FROM TWINS DAILY
— Latest Twins coverage from our writers
— Recent Twins discussion in our forums