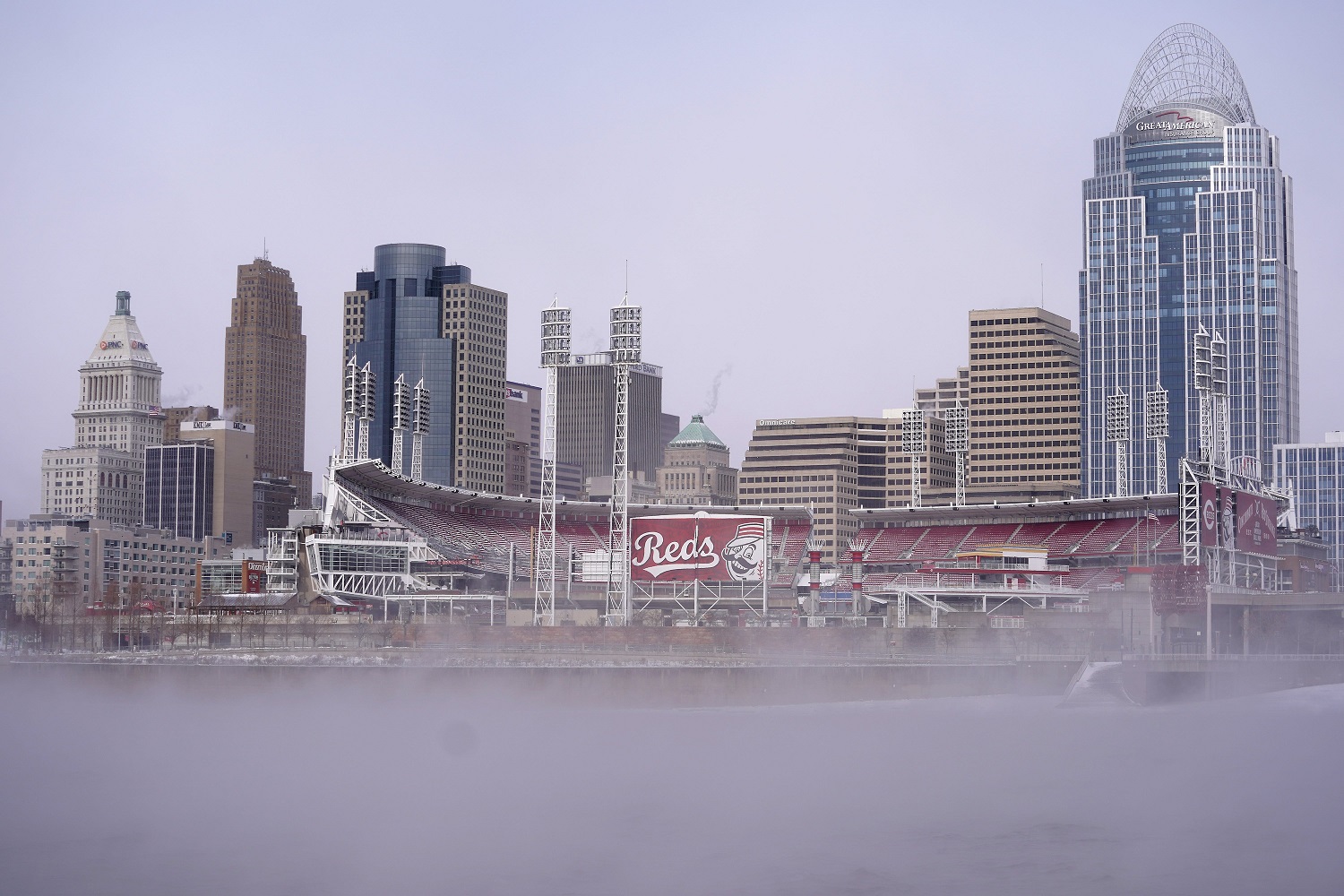 Image courtesy of Kareem Elgazzar/The Enquirer / USA TODAY NETWORK
Sept. 14-17 @ Chicago White Sox (4 games)
Guaranteed Rate Field - capacity  40,615  -  2022 attendance was 1,976,344 (ranked 8th out of 15 AL teams, 19th overall MLB)

The Twins' second trip of the season to Chicago leads them into their final regular season series against an AL Central opponent. The last time they were here was in May, and the weather will probably be quite similar. Will the division crown be impacted by this long series? Or will this be a race to the middle for two teams long since lapped by the Guardians? Time will tell, but needless to say if the Twins plan on heading to the playoffs, mid-September in Chicago needs to be victorious.
For a more detailed description of the ballpark, check out the summary of Road Trip #3 (linked below). It's a weekend series, so will there be a Bears game in town? Fall brings potential college football road tripping as well, so keep your eyes on the schedules as they get released.
Mitchell, SD, to Guaranteed Rate Field gates is 645 miles. Chicago to Cincinnati is only 292 miles, so this is a possible driving trip. Odds are I'm going to skip Chicago, however, and fly straight to the last three games of this road trip.
Sept. 18-20 @ Cincinnati Reds (3 games)
Great American Ball Park - 2022 attendance was 1,395,770 (ranked 13th out of 15 NL teams, 24th overall MLB)

Home to baseball's oldest franchise (going strong since 1882!), Great American Ball Park celebrates its 20th year of hosting the Reds in 2023. With a list of legendary players behind it, the team boasts a history of success, and has a Hall of Fame of its own to prove it. Like many teams, however, that history seems to stop in the 90's.
Built on the shores of the Ohio River, Great American Ball Park offers contemporary fans a baseball specific venue with waterfront views and quirky vibes. The higher up you sit, the better the view of both game and area. With wide concourses, and five levels of seating, finding a place to enjoy the game shouldn't be an issue.
When in town, cultural highlights include the National Underground Railroad Freedom Center and the Cincinnati Art Museum. Findlay Market's beer gardens open on gameday, and riverboat cruises offer a unique way to spend the time between games.
Some of the most recent Twins vs. Reds moments involve the past few years of trades. Who is getting the better end of these deals, as the Twins continue to flip prospects for starting pitching? Hopefully this series provides ample opportunity to see how Sonny Gray and Tyler Mahle are prepping for the playoffs, as opposed to watching Spencer Steer crank baseballs into the Ohio River. Increased interleague play over the next several seasons will give Twins fans a chance to evaluate these deals in tangible games, which raises interesting questions to the future of trades in MLB. Hiding players in the other league no longer applies.
Home again, home again is 919 miles. As stated earlier, plane is the name of the game for this mid-week series. Almost done… one more to go!
Now it's your turn to plan!
If you have been to Guaranteed Rate Field or Great American Ball Park, please post your list of "best seats" and "must sees." Anyone else planning on going to these series?
Grace and peace Twins Territory! Thanks for the help!
PREVIOUS 2023 TWINS' ROAD TRIP GUIDES
Trip #1 Kansas City & Miami (3/30-4/5)
Trip #2 New York & Boston (4/13-4/20)
Trip #3 Chicago & Cleveland (5/2-5/7)
Trip #4 I love LA!? Dodgers & Angels (5/15-5/21)
Trip #5 Houston, We have a Correa! (May 29-31)
Trip #6 Tampa to Toronto (6/6-6/11)
Trip #7 Detroit to Atlanta to Baltimore (6/23-7/2)
Trip #8 West Coast Bound Again! Oakland/Seattle (7/14-7/20)
Trip #9 Kansas City & St. Louis (7/28-8/3
Trip #10 Detroit & Philadelphia (8/7-8/13)
Trip #11 Milwaukee (8/22-8/23)
Trip #12 Texas & Cleveland (9/1-9/6)