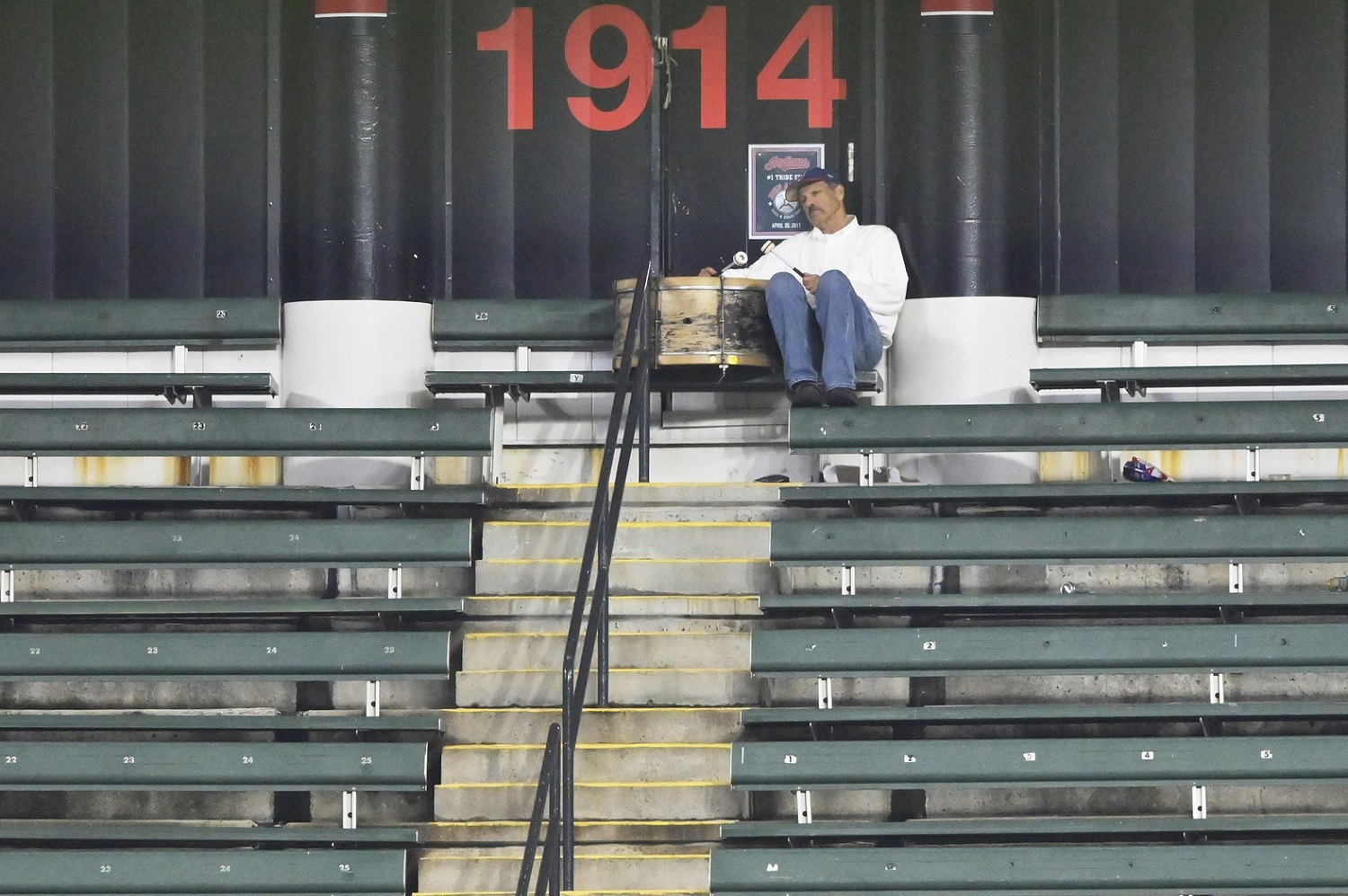 Image courtesy of David Richard-USA TODAY Sports (photo of John Adams who passed away last week)
Sept. 1-3 @ Texas Rangers (3 games)
Globe Life Field - 2022 attendance was 2,011,381 (ranked 7th out of 15 AL teams, 18th in all MLB)

Texas exists as an outlier in the baseball universe. Even Moon's Baseball Road Trips doesn't know what to do with it. A trip to a Rangers game gets lumped in with a "heartland" road trip which starts at Target Field of all places. This trip follows an off-day, so no such luck for me.
Globe Life Field opened to empty seats in 2020 thanks to the Covid pandemic. The seats didn't necessarily fill up for mediocre baseball in 2022 either. Continued aggressive spending and a state-of-the-art stadium hope to propel the Rangers to better days ahead in 2023. The retractable roof at the new ballpark offers 71-degree days when the world outside is boiling in Arlington.
The trend towards "entertainment district" stadium usage continues here, as teams seek to maximize fan spending for blocks in all directions. While in the entertainment district you can go to Six Flags, a waterpark, AT&T Stadium, and a mall. What you can't find is a downtown vibe (this may be a positive to some fans) or easy public transit.
The Rangers are recent entries into the MLB history books, but they have a unique tie to the Twins. In 1972, the Washington Senators found a new home (sound familiar?) in Arlington, Texas. Until then, the Dallas-Fort Worth area only hosted minor-league experiences. Some have argued that they've mostly only hosted minor-league experiences since then too.
Two American League pennants, Nolan Ryan and Pudge Rodriguez, Nelson Cruz's prime, and absolutely no Twins rivalry highlights that I could think of. It will be interesting to see if the Rangers are actually playing for something by the time the Twins come to town, or if we will be seeing their Triple-A team. This is a marathon trip, but these daily sprints will matter as September gets started.
12.5 hours and 820 miles from my front door to Globe Life Field. Cleveland follows with no off-day in between. I know its difficult to line up all of the games for all of the teams, but this seems excessively trying for a team hoping to be a part of a playoff push. Earlier in the season there was a three-day solo trip to Houston; can't they be paired together? Whining won't get me any closer to the next series though, its time to hop a plane for Cleveland.
Sept. 4-6 @ Cleveland Guardians (3 games)
Progressive Field – 35,401 - 2022 attendance was 1,295,869  (ranked 12th out of 15 AL parks, 25th overall MLB)

Check out road trip #3 for a more extensive review of Progressive Field. For now, let's just name the fact that the Central Division title most likely will come down to the Twins work against the Guardians. The Twins only have two series against the central in the last four weeks of the season, and both are on the road. Whether or not this unique scheduling quirk benefits the team remains to be seen, but coming off of last season's final trip to Cleveland, we can't have a repeat of that collapse at Progressive.
1,200 miles from Arlington to Cleveland, and less than 24 hours to get there. Again, the Twins were given no favors to set them up for this crucial divisional series. If the Twins can take four out of six, the remaining 980 miles home won't seem so far. Go 1-5, and September could be setting up for yet another late-season disappointment.
Now it's your turn to plan!
If you have been to Globe Life Field or Progressive Field, please post your list of "best seats" and "must sees." Anyone else planning on going to these series?
Grace and peace Twins Territory! Thanks for the help!