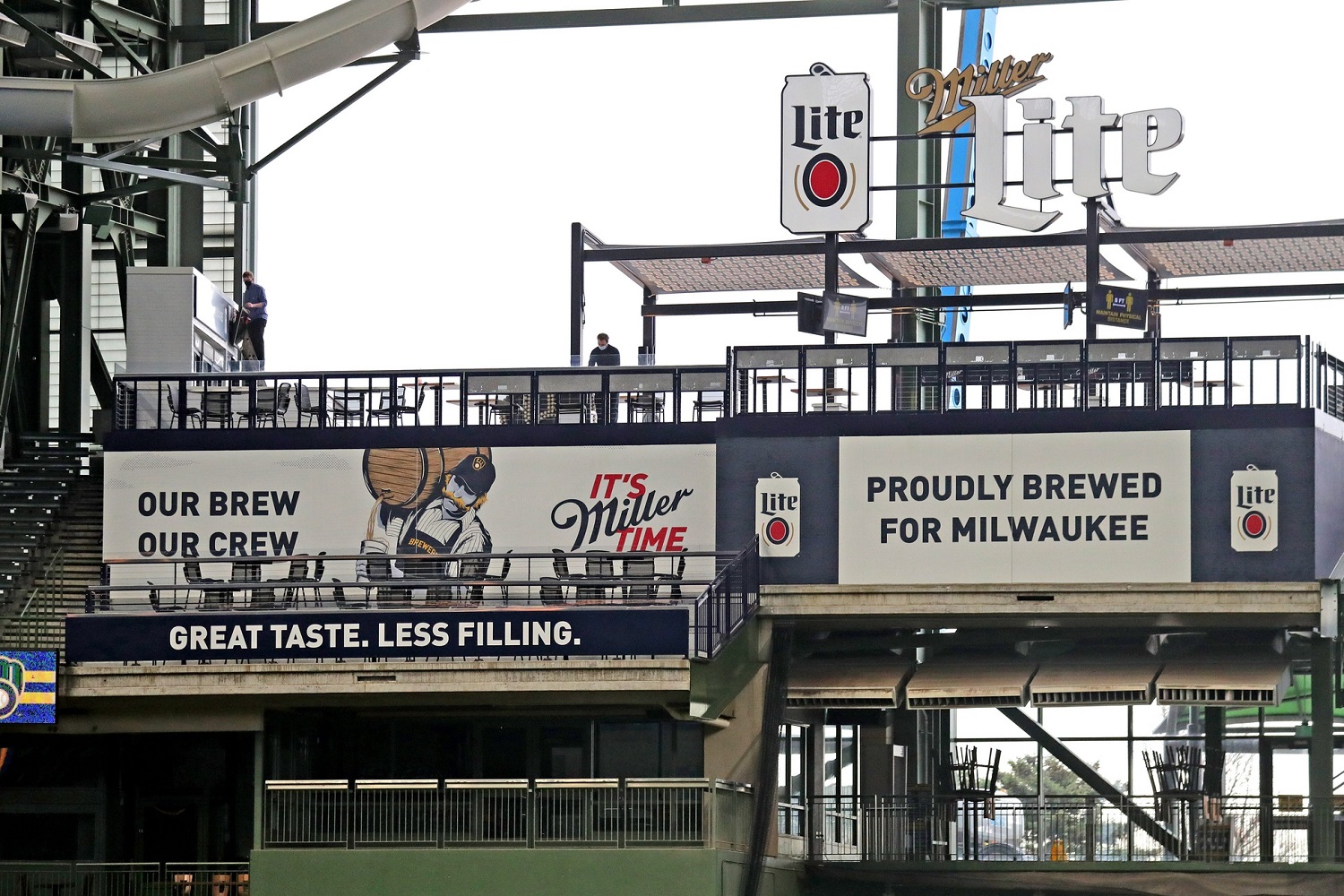 Image courtesy of Mike De Sisti / Milwaukee Journal Sentinel via Imagn Content Services, LLC
August 22-23 @ Milwaukee Brewers (2 games)
American Family Field - 2022 attendance was 2,412,420 (ranked 9th out of 15 NL teams, 14th out of all MLB)

Nothing says "scheduling issue" than a two-game road trip in the middle of a pennant push. The annual rivalry interleague match-up with the Brewers takes less than 24 hours, and hopefully doesn't kill the momentum of a lengthy home stretch.
American Family Field began as Miller Park in 2001. 2020 brought new cash inflow and a new name. This retractable-roof complex looks like a combination of an airplane hangar, a Metrodome, and an advertisement convention. And yet, when the Brewers got it going on, the place also brings out an energy that can deliver electric baseball.
The Twins and Brewers have been rivals since Milwaukee dwelled in the American League. At the start of interleague play, MLB designated certain pairs of teams to play annually. As they say, familiarity breeds contempt. The local fanbases have learned to love the home and away series every season, and they have learned to hate each other. Word on the street is that American Family Field is one of the least friendly places to wear a Twins jersey, or the best, depending on where your ticket seats you.
The Brewers isn't just a fun name, it's a destination reality. Local and global-level breweries make this city a beer connoisseur's playground. The Harley-Davidson Museum, Milwaukee Art Museum, and Lake Michigan coastline provide alternative travel stops for a variety of tastes. Once inside the ballpark, the immortal "sausage race" has gone digital, but the spirit remains. Bud Selig and Bob Uecker have statues and museums, which I guess is fine. There is a giant slide for the mascot in left field, which I would be curious to see T.C. Bear try to attempt. Not curious enough to drive to Milwaukee. 
This is an obvious up-and-back driving trip. Leave Tuesday morning, drive eight hours, catch two games, drive home Wednesday night. I wish they could have tied in one of the Chicago series here since they are only an hour apart, but no one asked for my help in making the schedule. They better next year.
Now it's your turn to plan!
If you have been to American Family Park (formerly Miller park), please post your list of "best seats" and "must sees."  Anyone else planning on going to this series?
Grace and peace Twins Territory!  Thanks for the help!