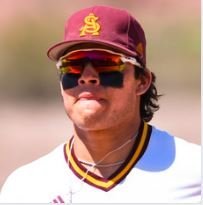 Bats: R / Throws: R
Age: 21
Slot Money:
Signing Money: $125,000
Scouting Report
Anonymous scout on Baez:
Quote

Hasn't been a full-time catcher, but that's the plan now. Worked out for the Twins in California before the draft. Love the bat and think there's a higher ceiling there. Best case he's a two-way catcher. Great value in the 12th round.
Baez has been the primary catcher at Arizona State but has also played all around the infield and in left field. In the tough Pac-10 conference, Baez put up a .355/.424/.664 slashline in 2022.
See all » Nate Baez Articles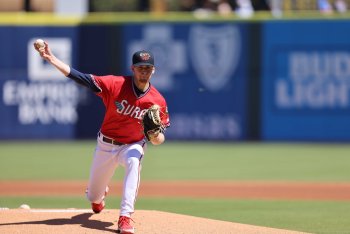 The regular season ended for two Twins affiliates. They will both start their playoff runs on Tuesday. Two other affiliates have another week. Wichita has one more week of games before the playoffs. St. Paul has two weeks remaining in their season. As for Sunday, you're going to want to see how Cody Laweryson did, and how he has done since joining the Wind Surge. And Nate Baez had a powerful day at the plate.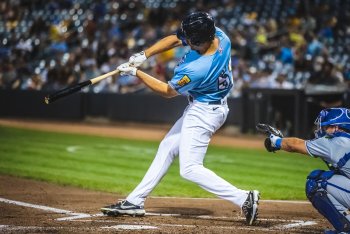 I mean, was Matt Wallner not going to hit?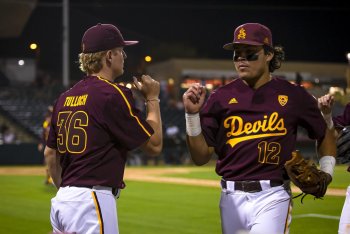 The Minnesota Twins zoned in on collegiate players through the first 10 rounds of the 2022 Major League Baseball draft. They didn't deviate from that decision with either of the next two picks, but they went back-to-back with catchers and took Arizona State's Nate Baez in Round 12.
No videos for this draft found