Bats: R / Throws: R
Age: 23
Slot Money:
Signing Money: $125,000
Scouting Report
The 6-foot, 215-pound catcher put up a 2022 slashline of .327/.454/.714 with 19 HR and 65 RBI. He broke single-season home run and RBI records for the school as well as the career home run record.
See all » Andrew Cossetti Articles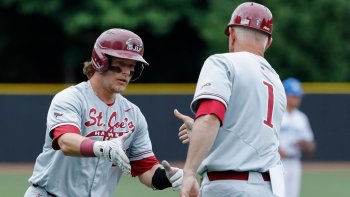 After the first 10 rounds of the 2022 Major League Baseball draft were complete, Minnesota had selected all college players and they either played up the middle infield spots or were pitchers. In the 11th round, they deviated for the first time, taking Andrew Cossetti, a catcher from Saint Joseph's.
See all » Andrew Cossetti Videos
No videos for this draft found