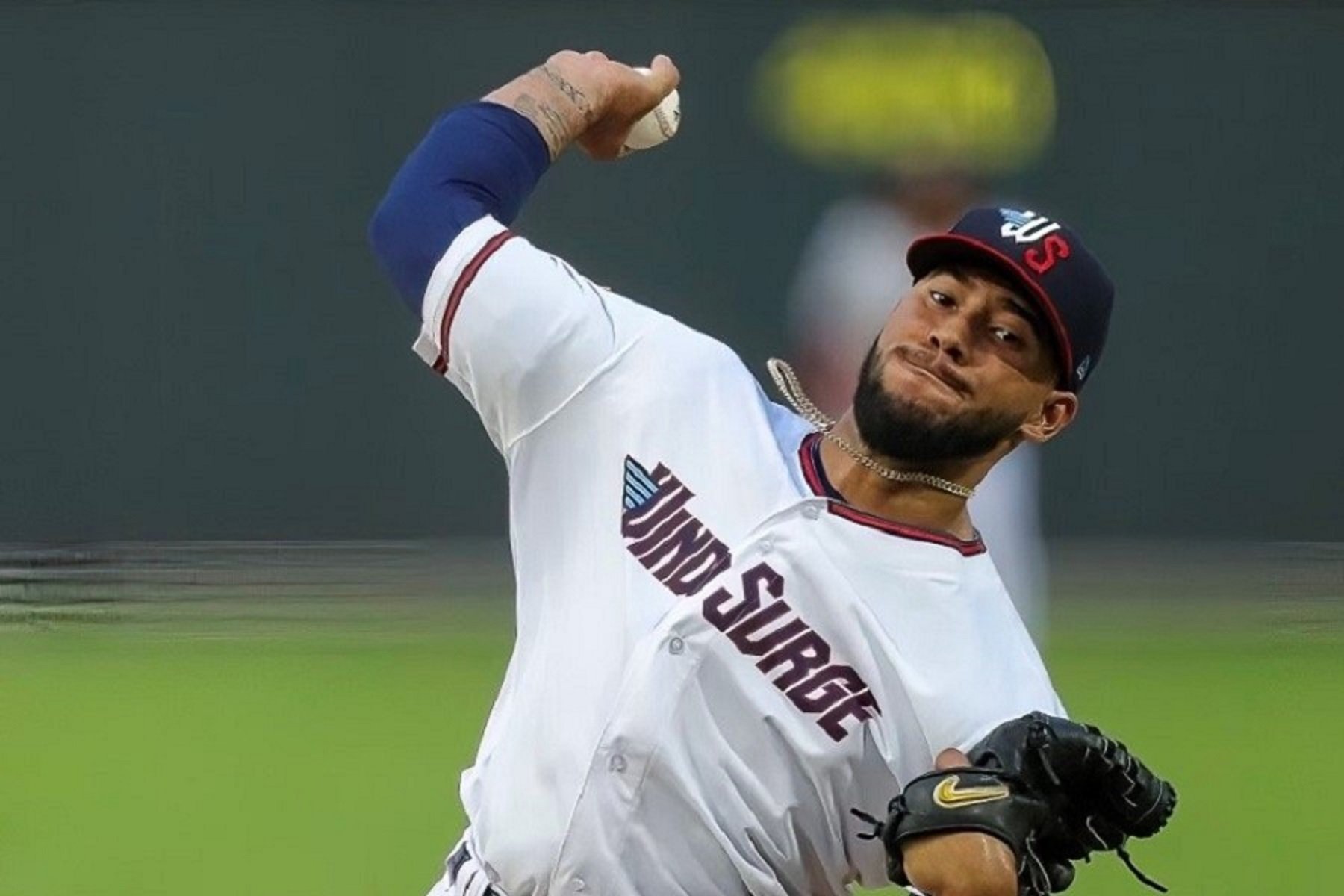 Image courtesy of Ed Bailey, Wichita Wind Surge
When evaluating players, scouts and front offices use a 20-80 scale to grade current and future value. The pitchers below still have development to complete, which points to their changeups being even better in the future. Here are the top-five changeups in the Twins organization. 

5. Steven Hajjar, RHP
Current Changeup/Future Changeup: 50/55
Minnesota selected Hajjar out of Michigan in the second round of the 2021 MLB Draft. In his final college season, he led the Big Ten in strikeouts. Because of his full collegiate season, he has yet to make his pro debut. Since joining the Twins system, he has been able to add more velocity to his fastball, which will pair well with his changeup, which is considered a plus pitch. His college experience and solid stuff could make him a fast riser during the 2022 season. 
4. Ronny Henriquez, RHP
Current Changeup/Future Changeup: 55/55
Henriquez was the prospect the Twins received along with Isiah Kiner-Falefa for Mitch Garver. He already occupies a 40-man roster spot, so there is a chance he will make his big-league debut in 2022. Henriquez is under six feet tall, so his size leads to questions about his long-term durability as a starter. However, his fastball, slider, and changeup all have a chance to be plus pitches. He consistently throws strikes, so it will be intriguing to see what tweaks the Twins make to his repertoire this season. 

3. Matt Canterino, RHP
Current Changeup/Future Changeup: 55/60
Canterino's changeup was one of the reasons he was able to strike out 100-plus batters in each of his collegiate seasons. His changeup may currently be his worst pitch out of his four pitches. He's a talented player that the Twins have a lot of faith in, but there are health questions like many pitchers from Rice University. Injuries have limited him to 48 innings so far in his professional career. When healthy, he may be the system's best pitching prospect, so 2022 will be a pivotal year to prove he can stay on the mound.

2. Simeon Woods Richardson, RHP
Current Changeup/Future Changeup: 55/60
Wood Richardson may feel like the forgotten prospect in the José Berríos trade, but he is a legitimate starting pitching prospect. Last season, the Blue Jays were aggressive by sending him to Double-A as a 20-year-old. He posted a 5.91 ERA and a 1.54 WHIP, but he was over 4.5 years younger than the average age of the competition at his level. His fastball velocity dipped a little last season, so that is one of the things the Twins have worked to improve, and it will likely help improve his changeup.
1. Jovani Moran, RHP
Current Changeup/Future Changeup: 70/70
Moran's changeup led him to put up unheard-of strikeout numbers in the minors last season. He collected 109 strikeouts In 67 1/3 innings between Double- and Triple-A. Minnesota called him up for his big-league debut, where he pitched in five games and allowed seven earned runs. Even with some rough outings, he posted an 11.3 K/9 which is just below his 13.3 K/9 from his time in the minors. Minnesota's bullpen can take on a different look after 2022, and Moran has an opportunity to be part of the team's long-term solution. 
Can anyone contend with Moran for the best changeup in the Twins system? Should someone else make the list? Leave a COMMENT and start the discussion. 

OTHER POSTS IN THE SERIES
— Top Slider Prospects
— Top Fastball Prospects
— Top Power Tool Prospects
— Top Hit Tool Prospects
— Top Speed Tool Prospects