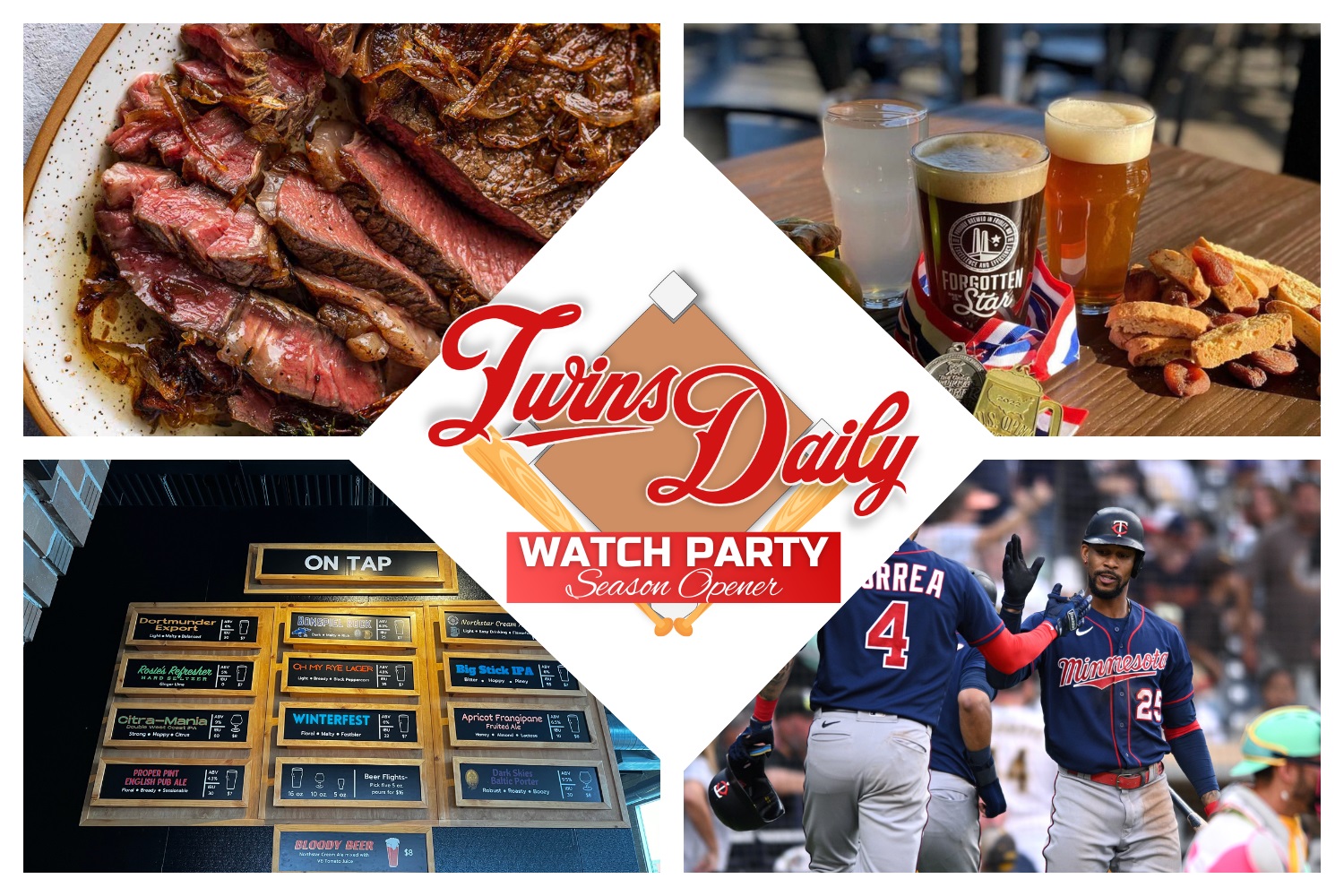 More snow? Let's get the baseball season started already! Join Twins Daily's Social Club at historic Forgotten Star Brewing Co. for the Twins season opener (on the road versus Kansas City). We'll supply the beer. And the beef.
More accurately, Forgotten Star will bring the beer, because they've got LOTS to choose from – just look at that picture above from a recent trip there. The first one is on us. But you'll want to be there for far longer than one beer, because Grote Beef will be  raffling off prime cuts throughout the game!
Plan ahead because  the game starts at 3:00 on Thursday the 30th. Find someone to pick the kids up from school. Prepare your employer for an early happy hour. Or better yet, have your coworkers join you, because there are going to be plenty of other prizes and stuff to do, too.
You don't even need to buy a ticket. Just show up, check in with us at the front desk, and we'll make sure you get your free beer ticket, your meat raffle ticket, and everything else you'll need to make this Twins season opener memorable.
It's time to stretch out of hibernation and reconnect, and there's no better way to do that than baseball - except maybe beer! We'll see you there!
What: Twins Daily's Social Club Season Opener
When: 3 PM – 6 PM, March 30th, 2023
Where: Forgotten Star, 38 Northern Stacks Drive Fridley, MN 55421
Cost: FREE