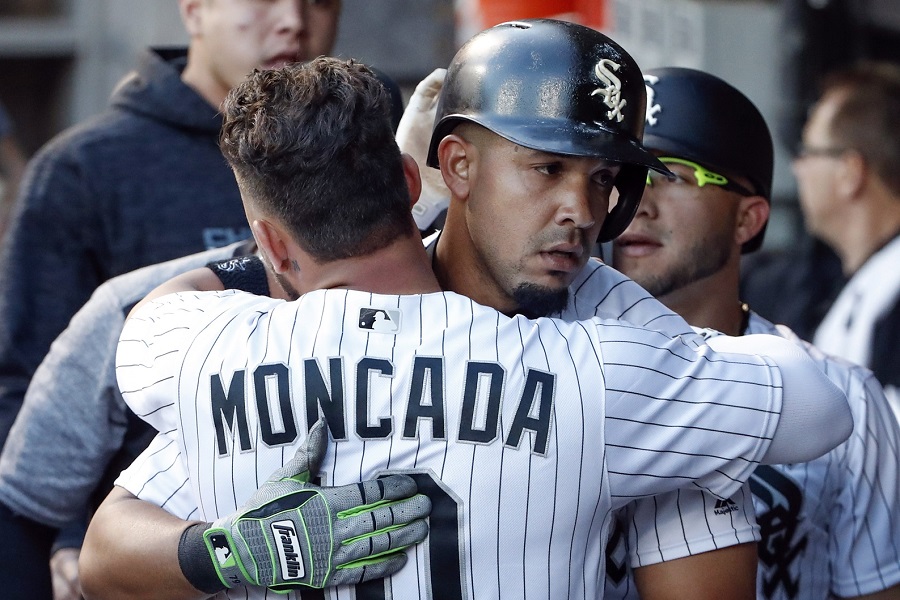 Image courtesy of Kamil Krzaczynski-USA TODAY Sports
Other American League Previews
AL West: Houston, We Don't Have a Problem
AL East: New York State of Mind
Central Intelligence: Clawless Tigers
Central Intelligence: Rebuilding Royals
Key Additions: Alex Colome, Kelvin Herrera, Ivan Nova, Yonder Alonso, Jon Jay, James McCann
Chicago's bullpen might be its most improved part. Colome and Herrera have combined for over 100 saves the last two seasons. This includes Colome's league leading 47 saves in 2017. Ivan Nova is a familiar name as a former Yankees pitcher, and he looks to take over the veteran role in a young White Sox rotation.
As will be clear in the Indians preview tomorrow, the Tribe dumped as many pieces as possible this off-season. This included Yonder Alonso who could help Jose Abreu in the middle of the line-up. Jon Jay was brought in to help lure Manny Machado to Chicago but that didn't work out. Instead the club will add an everyday corner outfielder that isn't projected to have that much pop.
Key Departures: Miguel Gonzalez, James Shields, Avisail Garcia
Nova takes over the rotation role left vacant by James Shields. Shields led the AL in losses last season with 16. He pitched over 200 innings for the first time since 2015 but he posted a 4.53 ERA and a 1.31 WHIP to go along with a 154 to 78 strikeout to walk ratio.
Garcia's was not tendered a contract even though he was an All-Star in 2017. Last year in Chicago, he hit .236/.281/.438 with 19 home runs and 49 RBI in 93 games. Gonzalez only pitched in three games last season and allowed 17 earned runs in 12.1 innings. For his career, he has a 4.06 ERA in over 880 innings pitched.
Potential X-Factors: Yoan Moncada
He was once considered baseball's best prospect, but he is coming off a season where he had over 200 strikeouts. He finished the year hitting .235/.315/.400 with 17 home runs and 32 doubles. He could be a difference maker in the line-up if he can finally put it all together at the big-league level. His batting average has been in the tank since making his big-league debut but he is only 24-years old, so there is still time for him to take the next step.
FanGraphs Projected 2019 Record: 70-92
My Projected 2019 Record: 74-86
2018 Record: 62-100, (4th Place in the AL Central)
2017 Record: 67-95 (4th Place in the AL Central)
2016 Record: 78-84 (4th Place in the AL Central)