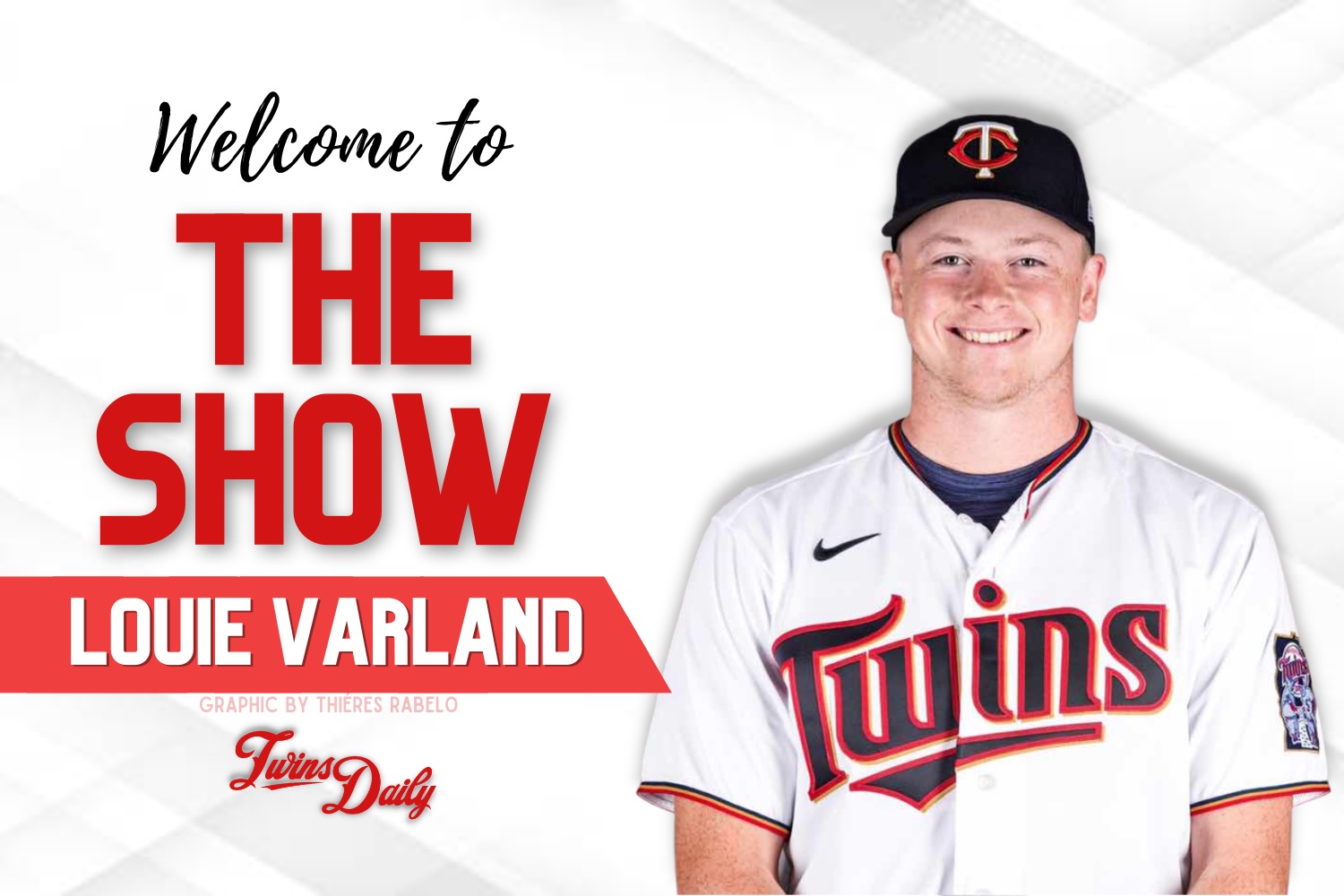 2022 was many things for a baseball fan and specifically fans of the Minnesota Twins. The year began with the players locked out by the owners. They reached an agreement in early March and spring training soon began. The Twins were incredibly busy after the lockout ended, signing players left and right. No one could have anticipated the Twins signing Carlos Correa to a record contract. The season began with some optimism, hoping that the 2022 season was the anomaly. Things started well. The team was fairly healthy and found themselves in first place. They remained in that spot until late August when things went downhill in a hurry and injuries caught up.
But, we did starting seeing some quality pitching prospects emerge in 2022. Griffin Jax adjusted very well to the bullpen while Jhoan Duran and Josh Winder made the opening day squad. As the season progressed, we saw more and more pitchers debut. In addition, Luis Arraez got some notoriety. He was the AL Batting Average champion, went to his first All-Star game, was a nominee for a Gold Glove, and won his first Silver Slugger Award. Byron Buxton went to his first All Star Game, started and homered. 
And finally, the offseason has clearly been frustrating for many Twins fan so far. Fortunately, it can still be salvaged. 
Things went well for Twins Daily as well. After a few years of Covid, and then a lockout, it was difficult to drum up interest in the club. However, our fantastic writing staff put out a ton of excellent content all year and Twins fans found their way here. We had some nice numbers throughout the summer, but December has been a very good month. 
So, let's take a look back at the Twins 2022 season by looking at which articles were viewed by the most people. It's not an exact representation, but it does take a look at some hot-button topics, some intriguing questions, lots of transactions and analysis and much more that intrigued us all year long.
With that, in part 1 we will look back at the articles ranked 16-20 according to Page Views. Share your thoughts and memories on them below. 
#20   Louie Varland will Make his MLB Debut for Twins on Wednesday
September 5
Seth Stohs  
Louie Varland was the Twins Daily Minor League Starting Pitcher of the Year in 2021 when he put up great numbers in Low-A Ft. Myers and High-A Cedar Rapids. He began the 2022 season at Double-A Wichita. In early August, he was promoted to Triple-A and had the opportunity to pitch in his hometown, for the St. Paul Saints. He made a handful of starts for the Saints when the Twins had a need for a spot starter. We learned a couple of days ahead of time that Varland would be making his MLB debut for the Twins in Yankees Stadium. 
We were excited with the news. Twins fans were excited. And Varland came through with a fantastic debut against the Yankees. His first big-league strikeout victim was MVP Aaron Judge. His first big-league home run allowed was to MVP Aaron Judge. All things considered, it was a fantastic debut for Varland. He went 5 1/3 innings and was charged with two runs on three hits. He walked two and struck out seven batters. He left the game with a runner on and one out in the sixth inning. Griffin Jax came on and got Judge to pop out, but Gleyber Torres homered to give the Yankees a 3-1 lead. 
The Twins came back to tie the game and sent it to extra games. Unfortunately, the Yankees won 5-4 in 12 innings. 
#19 Minnesota's Return for Berrios Continues to Look Better  
June 30
Ted Schwerzler 
As the trade deadline was approaching, Ted took a look back one year to when the Twins traded All Star right-hander Jose Berrios to the Toronto Blue Jays for shortstop Austin Martin and right-hander Simeon Woods Richardson. 
While Martin hasn't raced to the big leagues as quickly as many thought he might when he was the fifth overall pick in the 2020 draft, but the talent and athleticism is certainly still there. He missed time with injury but made up for it with a strong showing in the Arizona Fall League. 
Woods Richardson had a strange 2021 season, but after a normal offseason and spring training, he got off to a fast start in 2022. He didn't give up an earned run for the first month of the season. He missed about a month due to Covid, but he came back strong. Late in the year, he was promoted to Triple-A, and he made one start for the Twins in the season's final week. He gave up three runs (2 earned) on three hits and two walks over five innings. However, he gave up two runs in a rough first inning and settled in well. 
On the other side of the spectrum, it was a tough season for Jose Berrios. He went 12-7 despite an ERA of 5.23 and a WHIP of 1.46. He made all 32 starts and worked 172 innings. He led the league in both hits allowed (199) and in earned runs allowed (100). That came after signing a seven-year, $131 million extension with the Blue Jays. He will be the team's #4 starter heading into the 2023 season, but it is likely he will be much better as well. 
#18 Too Many Outfielders, Another Perplexing Acquisition for the Twins 
December 8
Sherry Cerny
Sherry was writing for herself, expressing her frustrations with a few of the Twins offseason moves so far. Certainly the article resonated with a large quantity of Twins fans who are equally frustrated. 
First there was the trade of one of the team's more consistent, productive and healthy players in Gio Urshela. Then they signed strikeout-prone outfielder Joey Gallo for a similar contract while they already have several left-handed hitting corner outfielders. Thankfully the offseason is not complete. It will be interesting to see how the roster looks in early March. But for now, it's been difficult to see the direction. 
#17 What's Next for Twins Manager Rocco Baldelli 
September 14
Ted Schwerzler 
It's one of those questions that some fans feel the need to ask when their favorite team is not winning ballgames? Should the manager be fired? Forget the injuries? Forget the slumps and struggles? The reality is managers probably get too much credit when their team wins, and they certainly take too much blame when the team loses. 
The Twins were in first place into late August, but at that point their pitching staff was decimated. Max Kepler missed the final month. Byron Buxton was out. Ryan Jeffers was out, replaced by Sandy Leon. Along with Kenta Maeda and Chris Paddack, Sonny Gray and Tyler Mahle also ended the season on the Injured List. The Twins lineup often included Nick Gordon hitting cleanup. Gordon had a nice year, but that tells you a lot. 
Again, when things go bad, it's obviously a question that has to be asked. 
#16  The Minnesota Twins Front Office Played Themselves 
December 15
Matthew Taylor 
No question, the Twins clear top priority this offseason was bringing back Carlos Correa. It sure appeared to be Plan A, Plan B and maybe Plan C. Sure, they were able to sign Christian Vazquez to a three-year contract, but while waiting for the Correa situation to play out, several quality pitchers signed elsewhere. 
You can question whether or not Scott Boras and Carlos Correa played the Twins, using them as leverage to get a bigger contract. Matthew also thinks that the Twins front office played itself this offseason. 
Judge for yourself. 
Hopefully you have enjoyed this look back at 2022. Be sure to check back tomorrow for articles that ranked 11-14th.