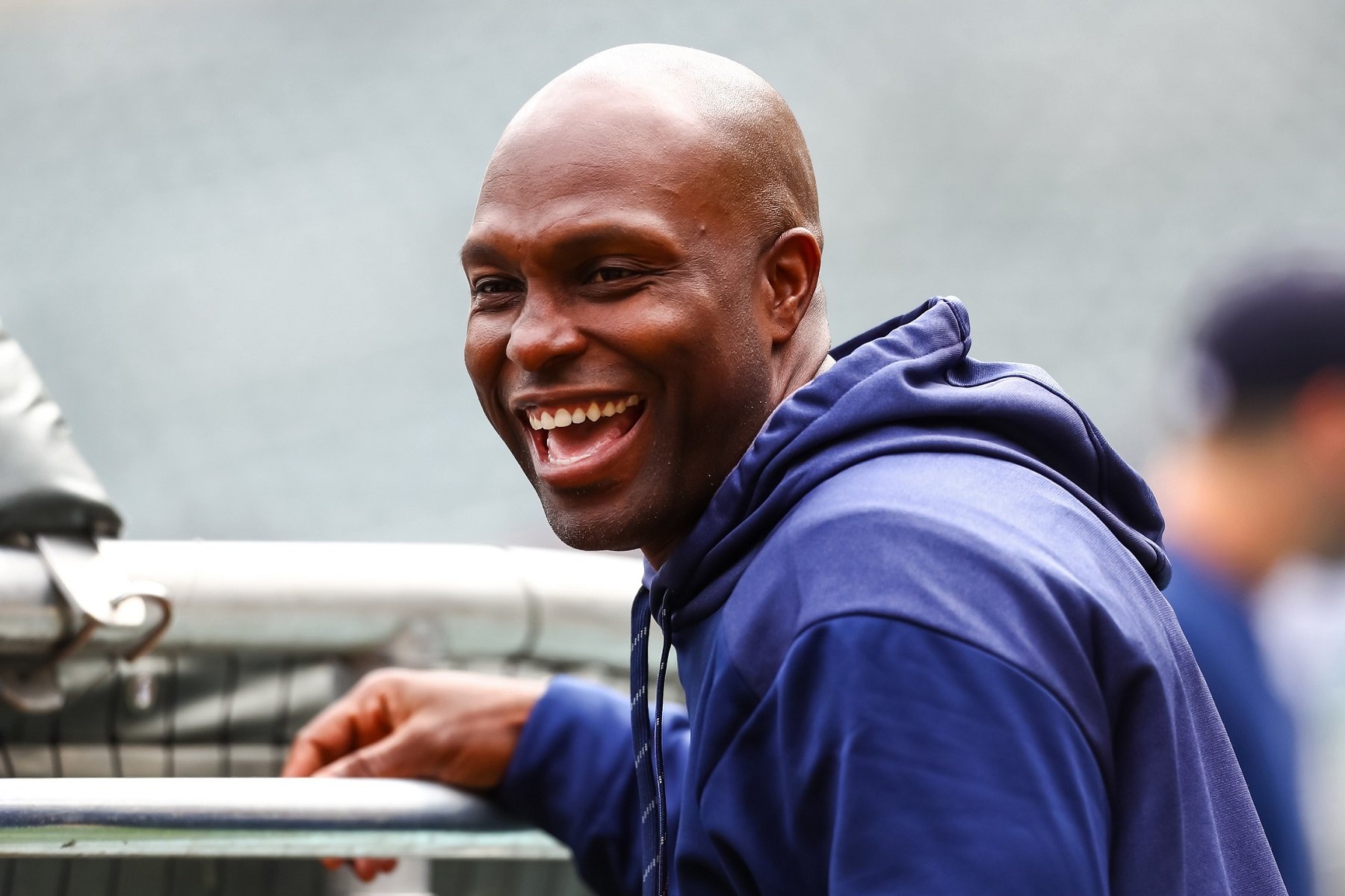 Image courtesy of David Berding, USA TODAY Sports
As I write this, I'm two weeks away from turning 23 years old, which means I was seven when the 2006 Minnesota Twins won the American League Central. It also means I have no meaningful memory of a Twins playoff win, but whatever. I digress. The 2006 season was the first in which I really followed the sport on more than just a watch-guys-hit-ball level. It was that year that I figured out how the standings worked, what a wild card was, and how to calculate basic stats like batting average and ERA.
So, of course, the Twins' magical comeback from 10.5 games back in the second week of August to Division Champs on the last day of the season—their only division lead all year—made me fall in love with the team and the sport. But, the funny thing about falling in love with a team at seven years old is that the way I remember that team is very far from the reality of what actually happened.
Obviously, I remember Mauer, Morneau, and Santana being awesome, and, looking back, that memory is absolutely correct; they were awesome. But things get a little more skewed as we move down the rest of the roster.
As mentioned in the teaser, I remember thinking that Boof Bonser was some unique diamond in the rough that had a funny name but dominated on the mound. Turns out the opposite is true: he was a highly-touted first round pick that was always young for his level in the minors, but was never great in the bigs. His career lasted only four years and 2006, his rookie and best season, wasn't even that great. 
In my mind, Luis Castillo (not the Reds starter, the other one) was THE Twins' second basemen of the mid-aughts, and that he was one of the better hitters on the team. That just wasn't true—he finished only seventh on the team in batting average (his main calling card) and Terry freaking Tiffee had a higher slugging percentage than him. Also, the 2006 season was his only full year in a Twins uniform, as he was traded to the Mets at the deadline in 2007.
To this day, when I hear the word piranha, I think about Jason Tyner. Ozzie Guillen coined the term "Little Piranhas" to describe Castillo, Tyner, Jason Bartlett, and Nick Punto, but, for whatever reason, Tyner sticks in my head as the most piranha-like. And that's weird, because according to WAR, he was the least productive of them all, probably because he only appeared in 62 games. And, as sacrilegious as it is to measure the Piranhas using WAR, it does show that he wasn't nearly as big of a factor as I remember.
I didn't only remember guys for being better than they actually were, though. There were two guys in particular whose output was more significant than I remembered. 
I remember Nick Punto as a funny, light-hitting, loveable-loser kind of player, and I guess he was that in some sense, but he was a lot more. First, I was shocked to look back and see that he batted .290, and I was even more shocked to find out that he was fifth on the team in WAR, ahead of guys like Michael Cuddyer, Torii Hunter, and Brad Radke. And he did so with one (1) homer. I guess that's what 135 games of solid third base defense and not terrible hitting get you, but the idea of Punto being legitimately good (if only for a year) is still wild to me.
Francisco Liriano will forever stick in my memory as the guy who gets arm surgeries and can't throw strikes, but he was actually dominant in 2006. He only pitched twice after July and would get Tommy John the following winter, but he made the All Star team as a rookie and pitched to an ERA of 2.16, a WHIP of exactly one, and a K/9 rate of 10.7. His WAR was also third on the team, beating out AL MVP and 130 RBI man Justin Morneau.
I also remember Kyle Lohse being an idiot, but I don't think I'm wrong about that.
There's one more thing I misremember, though. I have very little recollection of the Twins getting swept in the playoffs. I'm sure I watched the games, but they just didn't stick, though I think I remember my guy Boof starting one of them. That's okay, though; I will always associate the 2006 Twins with good memories, even if those memories are completely wrong and I have no idea what actually happened.
How do you remember the 2006 Twins? What's the first Twins season you remember? Let us know in the comments!