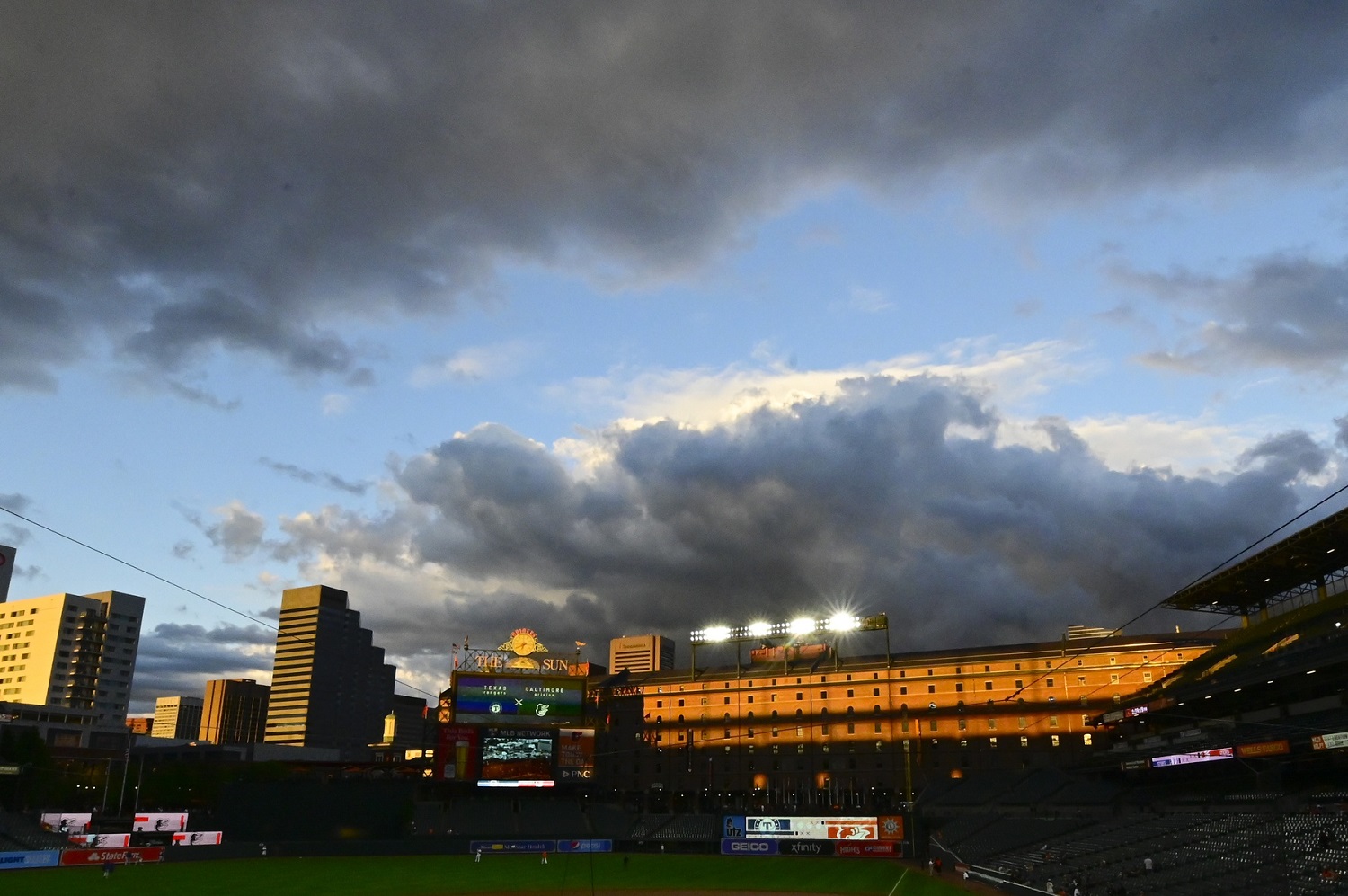 Image courtesy of Tommy Gilligan-USA TODAY Sports
June 23-25 @ Detroit Tigers (3 games)
Comerica Park - 2022 attendance was 1,551,149 (ranked 10th out of 15 AL teams, 22nd overall MLB)
The latest iteration of Tigers baseball launched in 2000, as Comerica Park attempted to replace a jewel box ballpark icon in Tiger Stadium. How did they do it? Well, for starters, they built a bunch of giant Tiger statues. Then they made the dimensions of the outfield astronomical in nature. The walls were so far back that they realized they messed up and brought them back in 2003. Players' stats continue to take a hit from the dimensions, and the conversation on bringing in the walls is circulating again.
Comerica Park hasn't been hospitable to the Twins for the past three seasons. Despite Detroit being in the dumps, they have been 14-9 vs. the Twins since 2020. The path back to the top of the central requires a change in this trend. We've shared Ron Gardenhire, Jack Morris, Torii Hunter, Robbie Grossman, Jonathan Schoop, Akil Baddoo, Dan Gladden, and now Willi Castro.  Familiarity breeds something. Hopefully, in 2023 it breeds wins.
Located just a few blocks from the Detroit River/Canadian Border, Comerica Park sits in the downtown district, with plenty of entertainment and eatery options. There is a Motown Museum, The Corner Ballpark (a recreation of Tiger Stadium), the Detroit Institute of Arts, and the Henry Ford Museum just down the road. In-Stadium attractions include a carousel, Ferris Wheel, and the Tigers Hall of Fame. 
It's 923 miles from Mitchell, SD, to Detroit. There is a 10-11 hour drive from Detroit to our next destination, so it's doable by car.  It's not optimal, but it is a trip through a part of the country that I've never been through. The players never experience the "in-between" zones of America on their trips from stadium to stadium. This is one perk of self-travel that I'm going to enjoy.
June 26-28 @ Atlanta Braves (3 games)
Truist Park - 2022 attendance was 3,129,931 (ranked 3rd out of 15 NL teams, 4th overall MLB)
Baseball arrived in Atlanta in 1966, but the national audience for the Braves arrived with TBS. Even a kid in the middle-of-nowhere South Dakota could watch the Braves long before he could watch the Twins. This made the 1991 World Series that much more exciting.
The Atlanta Fulton County Stadium we watched in 1991 made way for Turner Field (aka. Olympic Stadium) in 1997. The Braves' most recent move in 2017 took them to the suburbs, to mixed reviews. On the one hand, the Braves got a chance to build a baseball community center with neighborhood revenue-gathering machines. On the other hand, folks now need cars and cash to get to the games.
Twins history with Atlanta? These were just the defining moments of any Twins fan alive in the early 90s. Eddie Rosario helped return the World Series to them in 2021. That stung a bit. In between? There was just a whole lot of losing by both squads. Restarting an annual series against the Braves seems like a great way to revive a rivalry!
Truist Park resides in a mixed-use entertainment district called "The Battery." Designed to curate the entire baseball consumer's experience, it's arguably the wave of the future (see also Globe Life Field in Texas). As a tourist from the Midwest, this format suits me just fine! Yet, the energy of a downtown ballpark creates a different atmosphere. The park is clean and modern in stadium, with Hank Aaron tributes and historic moment monuments scattered throughout. "The Freeze" (@beatthefreeze) race between innings also looks intriguing.
Atlanta boasts the Jimmy Carter Presidential Library, MLK Jr. National Historical Park, and the Center for Puppetry Arts. I will not see puppets, but to each their own. I'm excited to see the region. After watching the past few election cycles, I've memorized Georgia county by county! It will be good to put some names and faces to the actual humans there.
It's 710 miles from Detroit to Atlanta. Lodging in "The Battery" is quite pricey, but the convenience factor is important to consider. Rest and quality nutrition begin to matter more on a ten-day road trip. Hopefully, the Twins are riding a winning streak as they turn back north to Baltimore.
June 30-July 2 @ Baltimore Orioles (3 games)
Oriole Park at Camden Yards - 2022 attendance was 1,368,367 (ranked 11th out of 15 AL teams, 23rd overall MLB)
Oriole Park at Camden Yards will forever be tied with Ken Griffey Jr. in my mind. Not because of anything that transpired there but because the Ken Griffey Jr. Super Nintendo game was the first time I saw the ballpark. Built in 1992, Camden Yards changed aesthetic templates for Major League ballparks.
The warehouse in right-center frames a beautiful backdrop for baseball and batter's dreams. The seats are designed for viewing baseball, but the third-base line is the way to go. Legends Park holds statues of Orioles greats, the walkways bustle with food and fun, and the city itself carries a history of the birthplace of baseball immortality, Babe Ruth.
The Inner Harbor and National Aquarium are tourist destinations that boast ships straight out of Pirates of the Caribbean and over 17,000 animals. Locals have been pursuing a Loch Ness-type creature named "Chessie" since the '30s. Ok, interesting. My friends in the area don't describe Baltimore as a vacation hotspot, but it sounds like a great 2.5 days to me!
It was 676 miles from Atlanta to Baltimore and another 1338 miles home. This trip screams epic, but it also whispers impossible. An excellent trip for the Twins, and they head into the All-Star break in style. A poor showing over these ten days and the trade deadline might mean more than the playoff push.
Now it's your turn to plan!
If you have been to Comerica Park, Truist Park, or Oriole Park at Camden Yards, please post your list of "best seats" and "must-sees." Is anyone else planning on going to these series?
Grace and peace, Twins Territory! Thanks for the help!