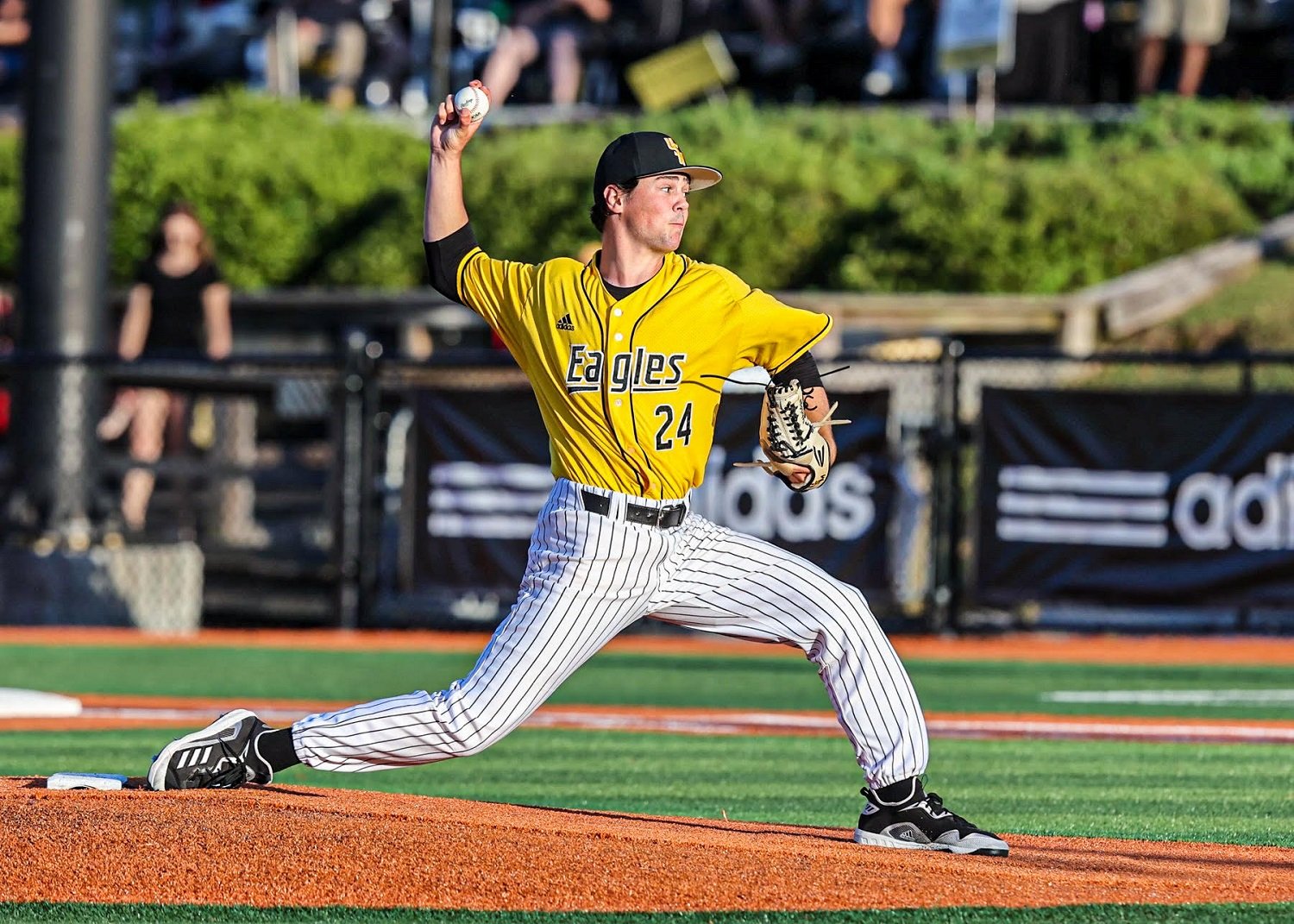 Image courtesy of Grant Keith Southern Miss Athletics
A Mississippi native, Ethridge didn't need to travel far for college. Two years ago he worked his way into the starting rotation for Southern Miss and posted a 3.25 ERA including two complete game shutouts. This past season saw Ethridge as somewhat of a hybrid arm pitching both in the rotation and out of the bullpen. His 147/25 K/BB over the course of his college career highlights the type of strike thrower he can be.
Now looking to begin his professional career, I had the opportunity to touch base before his Twins development gets started.
Twins Daily: Moving from a starting role last season to more of a bullpen spot this year, what have you learned about yourself as a pitcher and the way you attack hitters?
Ben Ethridge: Either way whether it's starting or relieving I look to just fill up the strike zone. When I get to that strikeout count I will try and throw a plus pitch to get the swing and miss. Most hitters go into an at-bat looking for something so my goal is to try and keep them off balance so that they can't do that.
TD: Talk about your arsenal, what works, and what are your best pitches?
BE: I throw a four-seam, slider, curve, and split change. My fastball and slider are my more dominant pitches in the fact of better movement, and also are easier for me to locate. My curve and changeup have started to come along greatly, to where I am comfortable throwing them for get-me-over pitches or swings and misses out of the zone. 
TD: If there's something you're looking to tweak in professional baseball to take your pitching to another level, what is it and what tools do you utilize to get yourself there?
BE: Gaining some velocity and working on getting the great third pitch as well. A lot of time needs to go toward velo training. I also need to work on throwing more of my changeup to try and figure out how to develop that better and make it elite.
TD:
What do you know about the Minnesota Twins? Have you ever been to Target Field?
BE: I know they are winning the AL Central right now, and I know a couple of players on the team. One is Matt Wallner, who is from Southern Miss, and has been doing very good! I have never been to Target Field, but I am looking forward to going there!
TD: If there's something you want Twins Territory to know about you as a person or player, what is it?
BE: That I'm easy going and going to give it everything I got to help the Twins win!