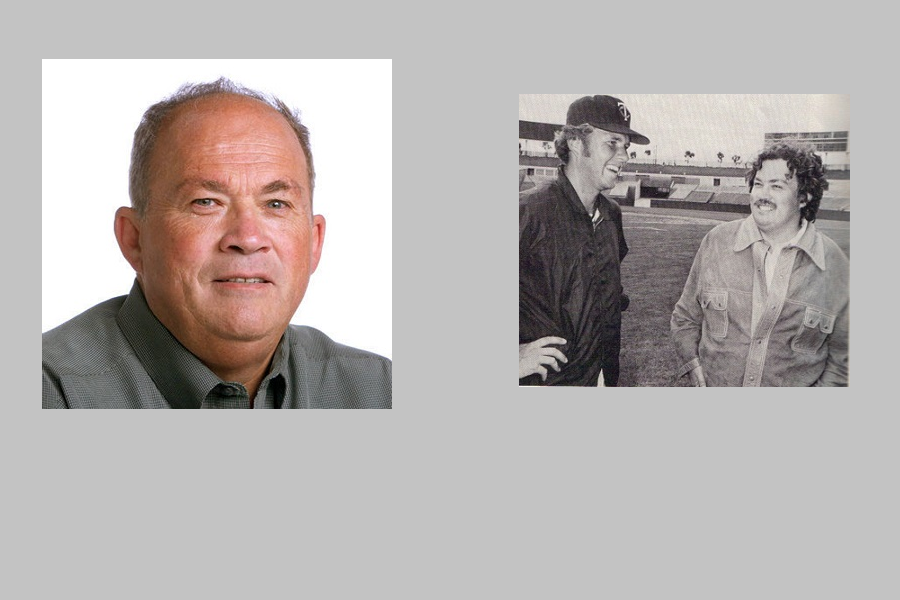 The Twins had some solid-to-mediocre seasons in the 1970s, generally within a few games of .500 in either direction. However, there were several really great players, members of the Twins Hall of Fame and even members of baseball's Hall of Fame in Cooperstown. In addition, they had several players that had some really great seasons.
You all know Patrick Reusse. His writing career began in the Twin Cities in 1968, covering the Twins starting in 1970, and he was a Twins beat reporter from 1974 to 1978. He became a columnist and has continued to cover the Twins ever since.
He continues to be a columnist for the Star Tribune. He also is a key contributor at SKOR North where he has a weekly (Monday's) Reusse on Baseball podcast and also Reusse Unchained.
http://traffic.libsyn.com/sethstohs/GTKE_Podcast_Ep16_Patrick_Reusse.mp3
Whether writing or talking, Reusse tells some great stories and fortunately, he was willing to spend an hour talking about those 1970s Minnesota Twins stories. Within the podcast, we hear his stories about Rod Carew, Gene Mauch, Lyman Bostock and many others from the decade. You won't want to miss his story on Bobby Darwin.
For my money, there isn't a person around who is more knowledgeable on the Twins history (though you can probably make a strong case for Clyde Doepner, I'm sure).
I enjoyed the conversation and all the stories, and I think you will as well. Please listen and let me know what you think. (Note - there are several places where the audio isn't real great. It's the beauty of recording with cell phones)
http://traffic.libsyn.com/sethstohs/GTKE_Podcast_Ep16_Patrick_Reusse.mp3
You can subscribe to the Get to Know 'Em podcast on iTunes. or follow Libsyn for new episodes here as well. Please leave ratings or feedback.
And did you know that you can listen to the Get To Know 'Em podcast by asking Alexa to "Listen to the Get To Know 'Em Podcast."
PAST EPISODES
Episode 1: Get to know Niko Guardado (Actor and son of Eddie Guardado)
Episode 2: Get to know Pat Dean, Brent Rooker
Episode 3: Get to know Royce Lewis, AJ Achter
Episode 4: Get to know Devin Smeltzer
Episode 5: Get to know Jaylin Davis, Tyler Wells
Episode 6: Get to know: Travis Blankenhorn, LaMonte Wade
Episode 7: Get to know: Matt Wallner (and Ten Minutes with Tyler Wells)
Episode 8: Get to know: Caleb Hamilton, Austin Schulfer, Nick Anderson
Episode 9: Get to know: Andy Young, Billy Boyer (and Ten Minutes with Tyler)
Episode 10: Get to know: Wesley Wright (Twins Pro Scout)
Episode 11: Get to know: John Manuel (Twins Pro Scout)
Episode 12: Get to know: Marshall Kelner (Mighty Mussels broadcaster)
Episode 13: Get to know: Dick Bremer (Twins broadcaster, author)
Episode 14: Get to know: Anthony Slama (former Twins pitcher, entrepreneur)
Episode 15: Get to Know the 1960s Twins (with Dave Mona)
Please share your thoughts in the comments below. Not registered? Click here to create an account. To stay up to date, follow Twins Daily on Twitter and Facebook.