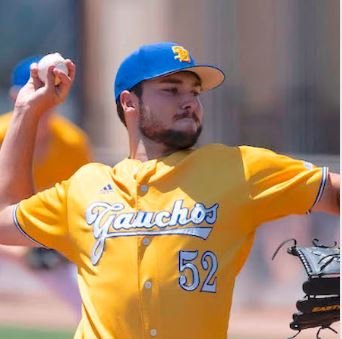 Bats: R / Throws: R
Age: 22
Slot Money: $164,100
Signing Money: $140,000
Scouting Report
7/26 Update: Lewis saves $24,100 versus slot (which was $164,100). While this marks the fourth reported deal in the top 10 rounds and has the Twins $157,300 over their allotted amount, they still have plenty of wiggle room ($188,185) without going 5% over.
Lewis is an "analytics darling" per Jonathan Mayo with a high-spin rate and great extension.
Lewis has a unique arsenal in that he features your typical fastball (low-90s), change-up, breaking ball (11-5 curveball), but also has a useable knuckleball.
At 6' 5", 220, Lewis looks the part of a pitcher and struck out 107 in 88 1/3 innings this year. He also walked 42. He had a 9-1 record with a 3.57 ERA.
Anonymous scout on Lewis:
Quote

Twins area scout Brian Tripp did a lot of work on Lewis and really liked him. And the player development staff has done a great job with pitchers like Lewis. He's big, durable dude with great make-up. The analytics staff really like his pitch-action. He's got really intriguing stuff - including a power knuckleball that he doesn't throw a lot - and a chance to develop as a starter. 
The Twins on Lewis:
Quote

Lewis, 21, went 9-1 with a 3.57 ERA (88.1 IP, 35 ER), 42 walks and 107 strikeouts in 16 starts at the University of California, Santa Barbara in 2022. After redshirting in 2020, the 6-foot-5, 220-pound right-hander earned All-Conference honors with the Gauchos in 2021, serving as the team's Friday night starter and helping UCSB win the Big West Conference title. Prior to joining UCSB, Lewis played first base and pitched for four years at Marina High School, where he's a member of the school's Hall of Fame for leading the baseball team to league titles in 2016 and 2019.
See all » Cory Lewis Articles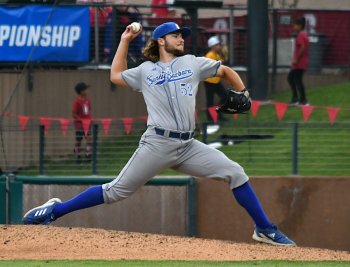 Over the past three days, major-league teams have had the opportunity to improve their farm systems through the amateur draft. The Twins found themselves near the top of each round because of their last-place finish a year ago. With their 9th-round selection, they took right-handed pitcher Cory Lewis.
No videos for this draft found