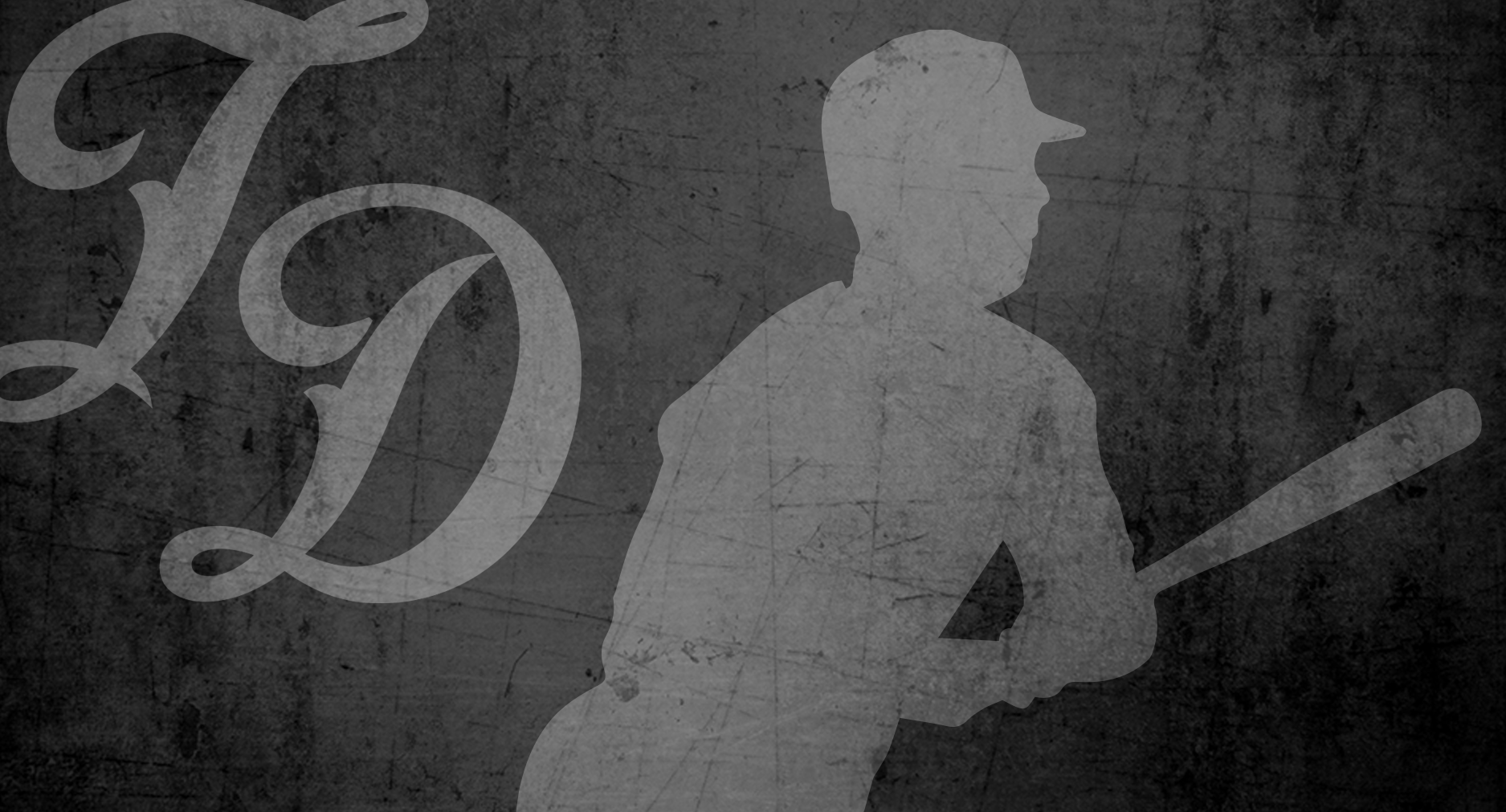 Posts

7

Joined

Last visited
Kume34's Achievements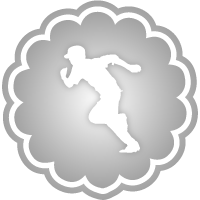 Prep Ball (1/14)
Rare
Recent Badges
11
Reputation
Stay or go at the trade deadline or at the end of the season, this is my list as frustrating as it is. No minor league players are included on this list. Keep - Luis Arraez, Jorge Polanco, Royce Lewis, Jose Miranda, Byron Buxton, Joe Ryan, Jhoan Duran, Prefer to stay - Alex Kirilloff, Tevor Larnach, Nick Gordon, Gilberto Celestino, Gio Urshela, Griffin Jax, Jovani Moran Enough is enough - Miguel Sano, Tyler Duffey, Emilio Pagan The Clash – Should I Stary or Should I go? (borrowing from punk rock band) – Everyone else with one note about Carlos Correa. He's good for the team and the other players to have around but he will probably leave on his own in the off season and I'd like to see more of Royce Lewis if he can stay healthy. Who should be added or subtracted from each group?

The Twins made a big splash with trades and by signing Carlos Correa this summer. Correa had started slow and has been injured but will his 2022 season improve? According to my Magic 8 ball, "Signs point to yes." There are a number of "replacement" players on the Twins roster because of those trades, signings and non-signings. Here's a quick review of the replacements. Their stats through 6/6/2022 are below. Gary Sanchez replaced Mitch Garver at C Gio Urshela replaced Josh Donaldson at 3B *Carlos Correa replaced Isiah Kiner-Falefa at SS **Luis Arraez replaced Nelson Cruz at DH ***Emilio Pagan & Jhoan Duran replaced Taylor Rogers Let's address the *'s first. *Although Kiner-Falefa walked through a revolving door for the Twins, he would have been the starting shortstop at least to start the season. **The DH has been a slot for multiple players this season. Luis Arraez, the MLB leader in batting average, didn't really have a position at the beginning of the season. As I wrote late last season, how do you keep a future MLB batting champion out of the line-up? You can't. So, Luis has been the designated fielder, playing different positions and DH. So, we'll use Luis as our DH comparison. Although Nelson Cruz didn't finish with the Twins in 2021, many people predicted his possible return in 2022. ***Taylor Rogers would have been the closer for the Twins to start the season this year. There were multiple players used as the closer in 2021 but Rogers was the only one left of the three to fill that position this season until he was traded. Name/AVG/HR/RBI/OBP/OBS/% of games played Sanchez/ .229 / 7 / 27 / .289 / .735 / 76.8% Garver / .220 / 7 / 16 / .295 / .719 / 67.9% (DL & rehab) Correa / .279 / 3 / 16 / .344 / .751 / 62.5% (COVID) Kiner / .274 / 0 / 12 / .324 / .645 / 92.6% Urshela / .268 / 5 / 23 / .326 / .722 / 87.5% Donaldson/ .229 / 5 / 17 / .337 / .737 / 74.1% (DL) Arraez / .358 / 1 / 13 / .447 / .854 / 83.9% (should be 100%) Cruz / .251 / 5 / 28 / .335 / .699 / 91.1% Name / ERA / IP / SO /SV/Save Opp's Pagan / 3.00 / 18.0 / 22 / 7 / 10 & Duran / 2.13 / 25.1 / 36 / 4 / 4 Rogers/ 3.00 / 26.0 / 24 / 18 / 21 Do the Twins have the better player at each position? Here's what I think. I'll take Sanchez over Garver. Garver has played only 14 games at catcher and 20 at DH and we have plenty of players to fill in at DH. Garver's numbers will probably improve but I like Sanchez for now. Correa is my pick at shortstop. As long as he plays and isn't injured, he provides platinum defense, silver slugger offense and he's one of the best shortstops on the planet. Although the numbers are close, I take this brand of Urshela over Donaldson 100 out of 100 times for 3 reasons. 1-Urshela has been good, 2-Donaldson is gone and 3-Donaldson's contract has also left the building. Arraez is my pick at Designated hitter/fielder or what ever you want to call him. Don't misunderstand, Nelson Cruz can pick up an offense at any time but he might be finally showing some signs of aging. I loved watching Rod Carew, Kirby Puckett and Joe Mauer hit. I'm not trying to compare Arraez to these past Twins, but I love watching Arraez hit. I've always enjoyed players commanding an at bat and hitting .300+ every year more than the long ball. As far as the closer goes, I'd take Rogers. With the exception of 2 recent games, he's been lights out. Yes, Pagan has been getting better and we've now seen Duran's fastball but this is about the comparison. I have plenty of thoughts about the Rogers trade and how we would've seen Duran this year any way, but this is about the replacement comparisons and not about who won the trade. The Rogers trade and the other trades could be examined but, for me, that's a better subject later in the season. What do you think about the "replacement" players?

OK, so I'm late to the party on this topic. I'll admit to that right off the bat. Byron Buxton is a human highlight reel. There is a high chance of another highlight reel play every time he's on the field defensively, at bat or running the bases. Exciting is my one word description for his play. He accepted a lower contract offer to continue to play for the team that drafted him. After 10 years with the Twins organization, by all accounts, he appears to be and I truly believe, he is a good human being. He is one of my favorite all-time Twins. I am very happy he remains on the team with a long term contract. During this century alone it was hard to see Torii Hunter and Johan Santana go. Next, we said goodbye to Justin Morneau and Michael Cuddyer. Eventually Brian Dozier became a former Twin as well. Obviously, there are other good players who didn't stay with the Twins their entire career but these are the five I think of from the 2000's. There's always a "but" that follows statements like these. Here it is. But, I want to see him play. Recently, we as fans have listened to reporters and baseball personnel tell us that they know better than any fan who disagrees with them on Byron Buxton's playing "schedule". I might be a little late at addressing this but the more games he misses, the more I'm annoyed by it and don't want to tow the company line. The 2022 Twins pitching staff could blow up at any time so offense and defense are always needed. Buxton provides both. The Twins recent winning play has been against subpar teams that they should be beating but are we now seeing signs of the three parts not playing on the same day again like some recent past seasons? "Oops", the defense didn't show up today or "oh know", the pitching staff is volatile today or is today the day that the Twins can't hit. There are a lot of good players on the Twins roster but leaders need to lead and play. The Twins need Buxton and Correa on the field more. Buxton has only had one full season when he played 140 of 162 MLB games. Buxton has avoided the DL so far this year but has already missed 15 games. At the current rate, he'll only appear in approximately 100 – 105 of 162 games this season without appearing on the DL. What if he ends up on the DL? What are the odds he does? Nobody knows but history seems to say that the odds are very high considering that 2016 is the only year from 2014-2021 that he was not on the DL. DL days by year (if my math is correct): 94/2014, 42/2015, 0/2016, 17/2017, 117/2018, 73/2019, 12/2020 (60 game season), 43/2021 & 66/2022. His time on the DL has been for joint sprains, broken bones, migraines and other items. I'm not a doctor and I don't even play one on TV but, through no fault of his own, he seems to be injury prone and also to be prone to a case of bad luck occasionally. I don't know the Twins exact schedule plan, but I'm hoping it includes increased play at the end of the season. Their current schedule plan appears to be more of a guessing game than anything. It's like throwing a dart at a calendar. Does their crystal ball give them a list of dates that Buxton is more likely to get hurt? Before you jump on those comments because you disagree, I ask that you consider the fact that he's going to be hit by a pitch again during his career and he's going to make a diving play in the field. What about running the bases, just ask Justin Morneau. And, how easy is it to turn an ankle or pull a hamstring when you run as fast as he does to beat the throw to first base? He is a strong and conditioned athlete who works hard so it's not about strength and conditioning. To me it's a guessing game on some level, a sort of odds board when considering all of the factors. So, I say put him out there and let him play. I'm sure he'd say, put me in coach, I'm ready to play today. Look at me, I can be, centerfield.

Baseball has arrived at the LCS for both leagues and the Twins are watching from home again. Twins fans can either wait until 2022, pick a playoff team or try Twins fantasy playoff baseball by connecting the dots of former Twins players listed on the 40 man roster for each of the playoff teams. Don't forget that the 40 man roster includes injured players and players in the minor leagues. There are 19 former Twins players spread between the 10 teams participating in the 2021 playoffs. Please add to the roster if a former Twin is missing from the list. 9 batters, 3 starting pitchers, 6 middle relievers and 1 closer are on this Twins fantasy baseball playoff roster. The 9 batters consist of 5 switch hitters, 3 lefties and 1 right-handed hitter. Feel free to reconfigure the following batting order but this lineup can load up righties or lefties and has a lefty-righty progression. 1 Hicks, Aaron-CF (S) 2 Santana, Danny-2B (S) 3 Rosario, Eddie-LF (L) 4 Cruz, Nelson-DH (R) 5 Escobar, Eduardo-3B (S) 6 Wade Jr, Lamonte-RF (L) 7 Gonzalez, Marwin-1B (S) 8 Castro, Jason-C (L) 9 Adrianza, Ehire-SS (S) Is this the lineup of a World Series champion? Probably not but this could actually be a formidable lineup as each of these players, with the exception of Wade Jr., has had at least one decent season in the big leagues. Wade Jr, is still establishing himself in the majors. There is definitely more than one lineup card for this group but as noted earlier, this lineup has a lefty-righty progression. How many starting pitchers does a team need in the post season? Three. Why three? Because that's the number of former Twins starters on the 40 man roster of playoff teams. Who's the ace? Game 1 Lynn, Lance (R) Game 2 Odorizzi, Jake (R) Game 3 Happ, JA (L) Hmmm….The fantasy 2021 Twins playoff roster seems to have the same problem as the real 2021 Twins, starting pitching. That's a shaky starting staff at best. As long as we're in fantasy baseball land, let's just bring back Morris, Erickson and Tapani or Frank and Bert (sorry Les Straker). The entire relief corps is made up of righties. That could make things difficult as well. Here's the list in alphabetical order. 1 Chargois, JT 2 Graterol, Brusdar 3 Littell, Zack 4 Pressly, Ryan 5 Robles, Hansel 6 Wisler, Matt & Closer Hendriks, Liam The good, the bad and the ugly comes to mind – wah wah wah. None of these relievers were given a long tryout in the big leagues with the Twins. Robles was already established when he was signed by the Twins but, for the most part, the other 6 have seen more success outside of the Twins organization since they left. This group of relievers could go either way but at least 1 lefty would be a great addition. Does this roster win a World Series? Probably not. Does this roster get into the playoffs? Big maybe but very doubtful. The only sure thing for the 2021 Twins fantasy baseball playoff roster is that at least 1 former Twin will be part of a World Series championship team. In the American League, the Astros have 4 former Twins and the Red Sox have 2. The national league has fewer former Twins as the Braves have 2 and the Dodgers have 1. Is this roster a contender? Would this group beat the current Twins roster in a 5 or 7 game series? Have you assembled a better batting order? Which former player(s) are you rooting for in the post season? Which player(s) do you wish were still with the Twins? Let me know what you think.

Recently, I found myself watching an old Abbott and Costello movie and I was quickly reminded about how funny they were. If you're an old time comedy fan, you've most likely heard the Abbott and Costello "Who's on first?" comedy routine. If you haven't heard it or haven't seen it, find it on line and laugh out loud. Abbott and Costello were comedic geniuses but who knew they could predict the future when they gave their first national radio performance of "Who's on first?" in 1938. The current Twins roster can be assembled into a potent line up every game of the year but under a microscope, it appears Abbott and Costello could see the upcoming 2022 Twins roster back when the Twins were still the Washington Senators. "Who's on first?" The Twins have had some great first basemen since day one in 1961. Currently, first base has become a home for Miguel Sano but it's been by default. At times, the former third baseman has given us a glimpse of a great arm and a good glove but he is not consistent with either of those tools. He's destined to be a DH but his plate discipline has to be weighing on the Twins front office as Sano will be 29 years old next season and has shown no signs of improving his strike out rate. Sano is on track for over 200 strike outs per season and a subpar batting average every year if he ever plays a full season of injury free baseball. Will Sano stay at first or will the Twins ultimately move on with Alex Kirilloff, Max Kepler, Brent Rooker or even Mitch Garver? So that leaves the question, "Who's on first?" "What's on second." The former starting shortstop is what's on second. Jorge Polanco has moved from shortstop to second base where his defensive skills a better suited. Polanco has become a star as he continues to improve offensively every season and my opinion is that he should stay at second for the foreseeable future. The problem is that the Twins organization has several middle infielders that might be better suited playing second base or in the outfield than they are suited playing shortstop. That being the case along with the Twins current shortstop Andrelton Simmons becoming a free agent at the end of the season leads to the question of will he or won't he regarding Polanco returning to shortstop next season. Polanco has to be on the field as many games as possible but so does future batting champion Luis Arraez who is also a second baseman. What to do, is still a question at second base. "I don't know." That sums up third base for the Twins since Corey Koskie's last season with the team in 2004. Former AL MVP Josh Donaldson has been a decent addition when he's in the lineup. The problem is that father time and the injury bug have caught up with Donaldson to a larger extent than expected. Unfortunately, it's as if he needs to be listed as "day to day" on the injury report every day of the season. Is Luis Arraez the answer at third? I don't think so but I don't know. To the minors. Do you hear crickets? Yes? That's because the Twins number of third base minor league prospects has been thin in recent years. Jose Miranda has played some third base at St. Paul (AAA) this year, but he has played all over the infield throughout his minor league career. His offensive numbers are fantastic this season but is he another middle infielder trying to fit in at another position. I don't know. "I don't give a darn./I don't care." Now I know that Twins management/ownership gives a darn and cares about shortstop but…. 2007 Jason Bartlett to Tampa. 2008/09 Brendan Harris (fill in the roster). 2010 JJ Hardy to Baltimore. 2011 Trevor Plouffe to right field to third base. 2012 Brian Dozier to second base. 2013 Pedro Florimon to minors and Pirates. 2014/15 Eduardo Escobar (temporary) to Arizona. 2015/16 Eduardo Nunez to Boston. 2017 Jorge Polanco arrives but is now at second base. This is a list of successful players but it can be easily interpreted as the Twins thinking that they can plug anybody in at the most important defensive position on the field. Help me applaud the Twins for signing Andrelton Simmons and his gold glove this season. Maybe he'll be back to solidify that side of the infield again next season. If not…Polanco, Luis Arraez, Nick Gordon or Royce Lewis (big debut) are possible candidates. Stop the turnover, give a darn and care by solidifying the position. "Why?" This one is a stretch but why not? Why are you out here in left field, Luis Arraez? Because you and your bat have to be in the lineup. Why are you out here, Alex Kirilloff? Because you're ready for the majors and you need to have plenty of at bats and not be on the bench. Why are you out here, Trevor Larnach and Brent Rooker? Because it's your major league auditions. These four Twins are all good answers for the question why. "Because." Buxton in center field. We've seen what he can do. Extend the contract. Enough said! Right? Just because. "Today." Mitch Garver is the catcher today, when he's healthy. It took a few years to get to today from Joe Mauer but Garver is today. Improved defense and a potent bat make him the catcher of today. Pair him with a young good defensive catcher in Ryan Jeffers and the Twins have a good duo behind the plate every day, not just today. "Tomorrow." Wow, how appropriate is this for Twins starting pitching? It's been more than a decade of tomorrows since the Twins had a lights out ace on the staff. With Kenta Maeda hurt, there isn't one starter to list on the depth chart for the 2022 season. It's going to take one big off season to figure out all 5 starters for the Twins in 2022. For now, TBD is penciled in as the probable starter tomorrow. "When?" Right field isn't accounted for by Abbott and Costello's "Who's on first?" routine so please allow me to adlib just a little bit. When will Max Kepler put it all together offensively? Defense, no issues but he needs to hit both righties and lefties consistently from season to season to carry a better batting average, OBP and OPS. He should not be a platoon outfielder because of the oppositions starting pitcher. There are several good outfielders in the Twins system including players on the bench and in the minor leagues who would love to take over the every day duties in right field. When will Max Kepler make it over the hump? When will one of the many talented Twins outfielders overtake Kepler on the depth chart? It's a when, when situation for the TWHENS (Twins) in right field. Falvey: Who's on first? Levine: Sano Falvey: Say no to what? Levine: What's on second. And we'll leave it at that……

I agree with you. Development and trades are great options. I was looking strictly at the free agent list. For a 1-3 year contract, I do think that Stroman and Gausman are the right age at 31 (32 next season, not past their prime or over the hill) and have stronger track records than the free agent starters the Twins have signed over the last decade with the exception of Ervin Santana. Your point is well taken, they might not be aces but either could be 1.5/2 or 3 in the rotation, not 4's or 5's simply filling slots.

Don't you think it's time to rip off the starting pitching band aids the Twins management/ownership has slapped on their staff for over a decade? Let's ignore the problems in the pen for a minute and focus on the starting staff. How long ago was the original band aid applied? In 2008, the Twins managed to have 4 starters with an ERA of 4.04 or less. Impressive but there was no ace on the staff. Johan Santana was no longer with the team and Francisco Liriano was a good comeback story for part of that season. Scott Baker and Nick Blackburn held the reins in 2009 but there still wasn't an ace to be found. I'll mention one more year specifically and then we'll move along. Carl Pavano and another comeback by Liriano highlighted the starting pitching in 2010 while they were complimented by some success from the other starters. Do you see a real ace of the staff though? Me either. Any Twins fan from this era knows the direction the Twins went from here, Everest (maybe not that high) to the Dead Sea (yes that low). The next several years of failed minor league promotions & signings of has been/never were free agents have stretched for a decade now. Yes, there have been a few "one hit wonders" that may have hit the Billboard top 100 for a season or two but those haven't been impressive either. That list includes Scott Diamond, Kyle Gibson, Phil Hughes, Ervin Santana, Jake Odorizzi and Kenta Maeda, the only veteran starter under contract for 2022 who had a bad 2021 ended by injury. My apologies to any other members of the one hit wonder band (aid) that I've forgotten. Current management decided to trade Jose Berrios and sign Randy Dobnak to a long term contract. Wait, what? Ok, so Berrios would probably have been lost in free agency in a year and I like Randy Dobnak, his fantastic moustache and the story of his career but again, wait, what? The names of the unsuccessful have been left out of this story as I want to respect the efforts that most of them gave but weren't able to turn into Twins success. What needs to be addressed though is that there is NO need to add to the list. No, the Twins aren't going to go after the HOF 2022 free agent list of Greinke, Verlander, Kershaw or Scherzer. They wouldn't sign with the Twins any way. Nobody wants Trevor Bauer and at this point in his career, Johnny Cueto could be another one hit wonder or he could just add to the decade long list of, "Why?" Considering the fact that the 2022 starting staff currently consists of an injured Kenta Maeda, it's over due and about time to rip off the band aid that has been applied every year for over a decade. Marcus Stroman and Kevin Gausman are both 31 year old veterans with track records of success. Would you consider either one of them a sure thing? Perhaps not but next up on the list of free agent starters is the return of the often injured Michael Pineda. Maybe Stroman and/or Gausman could be convinced to sign with the Twins by run support, good defense (resign Simmons and extend Buxton) and several digits before the decimal point on their contracts. C'mon Twins, don't try to hide behind the words "small market team". Minneapolis-St. Paul ranks 16th in population of metropolitan areas in the U.S. and fans have shown up when there's a major league roster on the field. Rip the band aid off and let that Pohlad wallet see the light of day and feel the fresh brisk Minnesota air to heal the wound of the starting staff infection.