About a month from today, Jamey Carroll will turn 38 years old. That will make the veteran infielder, signed by the Twins earlier this offseason to man shortstop over the next couple seasons, the same age as former Minnesota third baseman Corey Koskie.
Of course, while Carroll is enjoying the best years of his pro baseball career, Koskie has been out of the game since 2006, when a concussion sustained in Milwaukee ended his days as a major-leaguer.
An athletic baseball player with a tremendous passion for the game, cut down in his prime by an injury that seemed totally harmless at the time, even to him. I brought up the unfortunate parallel between Koskie and Justin Morneau after the latter had been sidelined for a month by a concussion suffered in 2010, and unfortunately, little has happened since then to dispel such allusions.
[PRBREAK][/PRBREAK]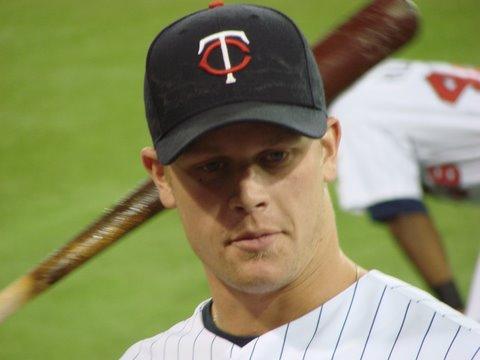 In the weeks and months following Morneau's initial incident, Twins trainers repeatedly talked about the "progress" he was making toward getting back on the field. He never returned in 2010, but embarked on an offseason program designed to get him back into playing shape while protecting his head. Again, "progress" was the go-to buzzword in all Morneau updates.
The first baseman returned to the field for for 69 games last year, but was hardly the same player, and after re-triggering concussion symptoms on a fielding attempt in August, he was again shut down for the year. Now, Twins fans are left in the same state of limbo that they were a year ago, with the word "progress" once again being tossed around in the absence of any more substantive news.
At this point, the word has basically lost all meaning, but Twins officials can hardly be blamed for falling back on it. As was the case last winter, they don't know what Morneau's status truly is, or what to expect from him when he shows up in Ft. Myers next month.
That's very unfortunate. As Judd Zulgad wrote yesterday for ESPN 1500, the first baseman's situation is distinctly more worrisome than that of Joe Mauer, who by all accounts is feeling much stronger after a surgery-free offseason.
It seems likely that Mauer will be able to play at a high level this year, and even if his balky knee prevents him from catching full-time, the club has added a couple intriguing backup options at catcher in Ryan Doumit and J.R. Towles (a former outstanding prospect who's worth keeping an eye on).
But there's no one who can replace the value that a healthy Morneau provides, both on and off the field. Team insiders suggest that, with Michael Cuddyer gone, Morneau is the one player who can step in as a vocal clubhouse anchor, with the kind of fiery personality to rally the troops and avoid a catastrophe similar to last year.
If Morneau can't go, not only will the Twins lack a slugging first baseman capable of pounding 30 home runs with 100-plus RBI -- they'll also lack an obvious candidate to provide true leadership on this club, whatever you believe that's worth.
Certainly the league's award voters have recognized Morneau's value as stretching beyond his numbers. He won the AL MVP in 2006 with a questionable statistical case and placed second in 2008 with even lesser numbers, despite the Twins missing the playoffs.
Mauer might be the Twins' best player, but Morneau is a vital cog. His uncertain (at best) status going forward is probably the No. 1 overarching concern that surrounds this 2012 team.
For the sake of Twins fans – and him and his family more than anything – I hope his "progress" this offseason is a lot more meaningful than in past instances.