Geoff Baker, a scribe for The Seattle Times, penned a lengthy but very interesting column earlier this week about spending in baseball.
I recommend taking the time to read it, as the themes are very applicable for Twins fans, but the gist of his argument is that ultra-rich baseball owners are gaming the system by soaking up public money and spending far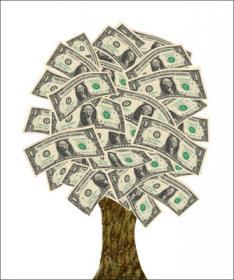 less on payroll than they can afford to. Meanwhile, the baseball community overlooks this injustice and credits general managers (such as Billy Beane, Andrew Friedman and Terry Ryan) who are able to succeed under superficial and ultimately unnecessary financial constraints.
I've heard plenty of Twins fans express outrage over the team's decision to cut payroll this year, and the points made by Baker in his widely read column only serve to fan the flames. In many ways, I can identify with these gripes. But I also wonder whether some fans are getting too caught up in their frustration, to the point where it's dampening their enjoyment of the sport.
Look, we all wish the Twins would spend more money. Basically every fan wishes their team would spend more money. But as Baker's column points out, the problem is systemic. I don't see him naming one single owner who is bucking the trend and dumping money out of his own pocket into payroll.
These guys generally become millionaires (or billionaires) through savvy business decisions and by running a profitable organization, so that's how they operate their baseball clubs. They put the money that their product earns back into that product -- into payroll, into paying employees, into community funds -- and yes, maybe they pocket a little. That's their right. They own the team.
Baker makes it seem unconscionable for any fan to be content with this model, but really, what is any amount of whining and complaining going to accomplish? The Twins have always claimed they put around 50-52 percent of revenue back into payroll, which would indicate a current annual revenue stream of about around $200 million. Maybe they make more, but is there any evidence for that other than blind frustration? They don't open their books, and they aren't required to.
If you take their word for it, the Twins went over their stated threshold last year because they wanted to retain a few extra players (namely Jim Thome and Carl Pavano) and make a push. Didn't work out. I think we can all agree that their prospects for contending this year are not as strong, so I'm not going to sit here and blast them for falling back to the $100 million level that has been set as a baseline. They've demonstrated that they're willing to exceed that benchmark when the time is right, but now is probably not that time.
One hundred million dollars, spent well, should be plenty to contend in this division. It puts the Twins solidly in the upper half of MLB team payrolls. Yes, the Pohlads could afford to spend more, but so could every other owner. That's just the way it is, and the way it shall be.
By endlessly complaining about a situation that's not likely to change any time soon (and that we, as individual fans, have no real control over, regardless of Baker's rant) you're wasting your breath and sucking the fun out of the game for yourself.