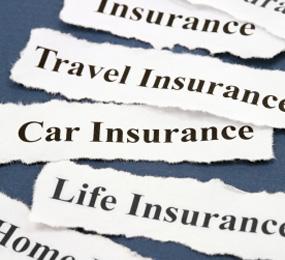 So far, the Twins have invested $99M in their 2012 team.
Whether you think they'll be competitive or not isn't the point. (I do.) Whether you think they should have cut payroll or not isn't the point. (I don't.) The point is this: the Twins have invested $99M in their 2012 team.
Now they need to spend a tiny fraction of that to insure it.
[PRBREAK][/PRBREAK]
You would think that would be obvious to the Twins, who have traditionally been a risk-adverse organization, especially under Terry Ryan. They demonstrated that again this offseason. They could've waited to sign their free agents, gambling that the market would go down and they wouldn't be left without competent players. Instead, they reversed course from the last few seasons, aggressively signing almost their entire roster before Christmas.
But they also have a tradition of being extremely tied to a budget, and it appears they've hit it. But to stop now, when the free agent market is so affordable and they still have two enormous risks on the roster would be the definition of pennywise and pound-foolish.
They created the first of these risks earlier this week when they signed Joel Zumaya to a super affordble one-year deal, heavy with incentives. The contract is awesome. Zumaya's health history isn't.
Zumaya has failed to stay healthy for the last five consecutive seasons. The question isn't if he'll stay healthy. The question is when he'll break.
When he does, the Twins are right back where they were a week ago - without a dependable right-handed arm in their bullpen other than Matt Capps. (Let's let the irony of that last sentence settle in for minute.)
Zumaya has the potential to be a great signing or a dubious choice depending entirely on whether the Twins go out and sign someone else. There are a half-dozen competent right-handed relievers on the market, all of whom are likely to cost between one and two million dollars. That's how much it would take to transform the bullpen from "mess" to "average with upside."
The second risk was made clear last week on the MLB Network in an interview with Justin Morneau.
"Most days, I wake up I feel pretty good. Usually after I get done, really exert myself, really working out hard after a long day, your brain gets tired and everything gets so worn down. It's not functioning the way it's supposed to be, and you kind of get done with the day and you go, 'Something's not right.' And you end up going home and taking a nap for a couple hours or whatever it is, and you wake up and the headache's still there and you kind of grind through it. But it's been a lot better lately."
"A lot better." That's an in interesting phrase. Not "good" or "fine." Just "better."
Last year the Twins had a backup plan for Morneau: Jim Thome. He wouldn't play first, but manager Ron Gardenhire could move around the lineup and have Thome play designated hitter. He can do the same this year, except that the bats he is going to turn to are Trevor Plouffe and Luke Hughes.
Meanwhile, one of the stories of the free agent market is how many designated hitter are looking for work. Vladamir Guerrero, Hideki Matsui, Johnny Damon, Raul Ibanez, Magglio Ordonez and even Carlos Guillen are available and several of them are going to be available for about the same amount the Twins paid Thome.
For $2-4 million, the Twins could pick up two key insurance policies on their #5 hitter and their bullpen. To not do so, to instead roll the dice on two critical areas that already look dubious, is foolhardy.
~~~
If you haven't taken advantage of the special pre-order price for Seth Stoh's Minnesota Twins Prospect Handbook, time is running out. This isn't an e-book, you can throw this on your bookcase, bring it to games, give it to the Twins fan in your life. Grab it quick to help retain your sanity during these cold snaps. You can order it HERE.