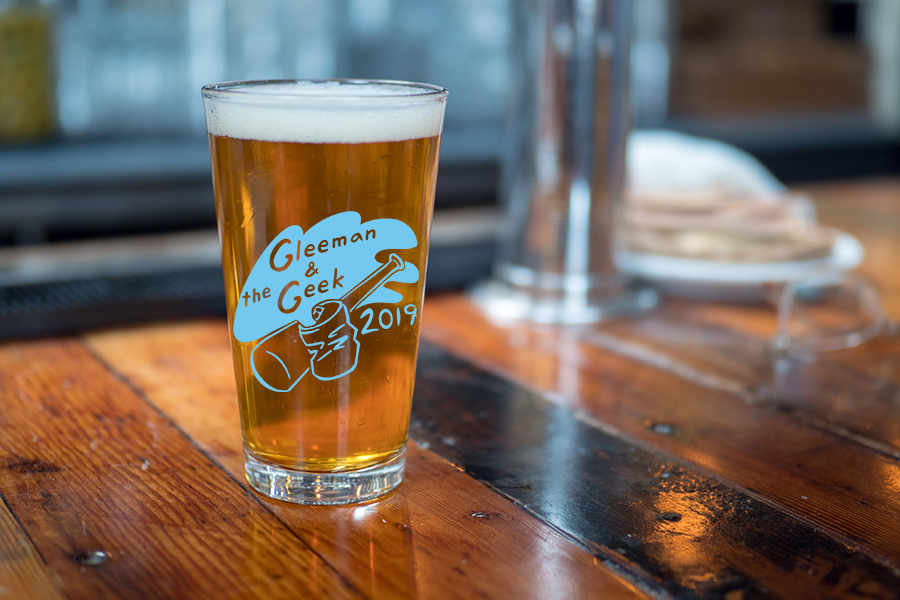 The Events
It's going to be awesome. You'll join a hundred fellow Twins fans listening to a special podcast while watching a Twins road game at one of John and Aaron's favorite local craft beer taprooms with Gleeman and the Geek! At each taproom:
You'll get a free craft beer.

You'll get another free (or Bogo) craft beer for a future visit.

There will be giveaways at first pitch and last out.

We'll play Last Fan Standing, where you compete against Aaron and the crowd to win a great prize.

Yet MORE prizes for tweeting about the event or just being social with your fellow Twins fans.

Aaron and John will talk Twins and answer questions to the assembled crowd and it will all be on a special release podcast. Your question could be featured on the podcast.

If you buy a season ticket package, you can get a free 2019 Gleeman and the Geek pint glass absolutely free.

The Tour
Each month, we'll be attending six of our favorite taprooms that you've heard on the show. They're all on Tuesday nights:
4/2 – 7:00 at Able Seedhouse & Brewing (ALREADY COMPLETE)
5/7 – 6:00 at First Draft
6/4 – 6:00 at Lynlake Brewing
7/30 – 6:00 at Tin Whiskers
8/27 – 7:00 at Utepils Brewing
9/24 – 5:30 at 612 Brew
Tickets
Unfortunately, you can't just arrive at the door, as we expect to sell out and these taprooms have a limited capacity. You can either buy individual tickets, or you can buy a five-event season ticket which includes the free pint glass and offers major savings.
If we have room at each taproom, individual event tickets will be sold for $20. Click here for tickets to the next event at Utepils on 8/27.
Don't get shut out! Get your tickets right now. A whole bunch of Twins fans are excited to hang out with you, including us. See you there!