The 30-And-Under Experiment (Plus Joe And Glen)
---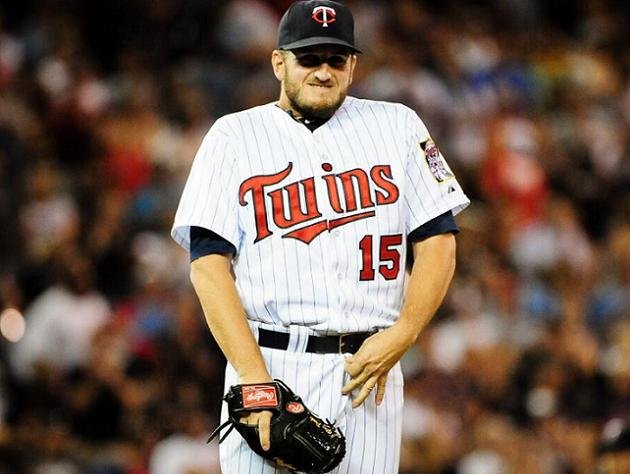 It's over, folks. Time to throw in the towel. Again.
As we push past the trade deadline into the final 50-ish games of the season, conventional baseball wisdom would suggest that the younger players should be getting the majority of the plate appearances and innings. I say we throw caution to the wind.
Let's assume, for the sake of argument, that we find new homes for the likes of Willingham, Suzuki, Correia, and even Duensing, and let's also assume, as expected, that Twins Daily is given complete control over the roster for the remainder of the season. What's the worst that could happen if we refuse to give another PA or IP to anyone under the age of 30?
A 30-or-younger active roster might come out looking like the one below. Try to look past the fact that I have 31-year-olds Mauer, Perkins and Nolasco in there. The guys have contracts. We might as well be realistic here.
25-Man Roster
C Josmil Pinto
1B Joe Mauer
2B Brian Dozier
SS Eduardo Escobar
3B Trevor Plouffe
OF Aaron Hicks
CF Byron Buxton
OF Oswaldo Arcia
DH Kennys Vargas
C Eric Fryer
C/OF Chris Herrmann
SS/OF Danny Santana
1B/OF Chris Parmelee
SP Phil Hughes
SP Ricky Nolasco
SP Kyle Gibson
SP Alex Meyer
SP Trevor May
CL Glen Perkins
SU Casey Fien
LHP Caleb Thielbar
RHP Ryan Pressly
RHP Stephen Pryor
RHP Michael Tonkin
LHP Logan Darnell
Frankly, I've yet to find anyone who can convince me that this isn't a good idea, or at very least a replacement-level one. I'll admit that you probably keep Buxton in AA, but you gotta put fans in the seats somehow, right?
Fire away. Santana or Hicks in CF instead of Buxton? Eddie Rosario in the mix? Go all-in and throw in Jose Berrios? Go for it. It's your organization. TR and Gardy are just working in it.