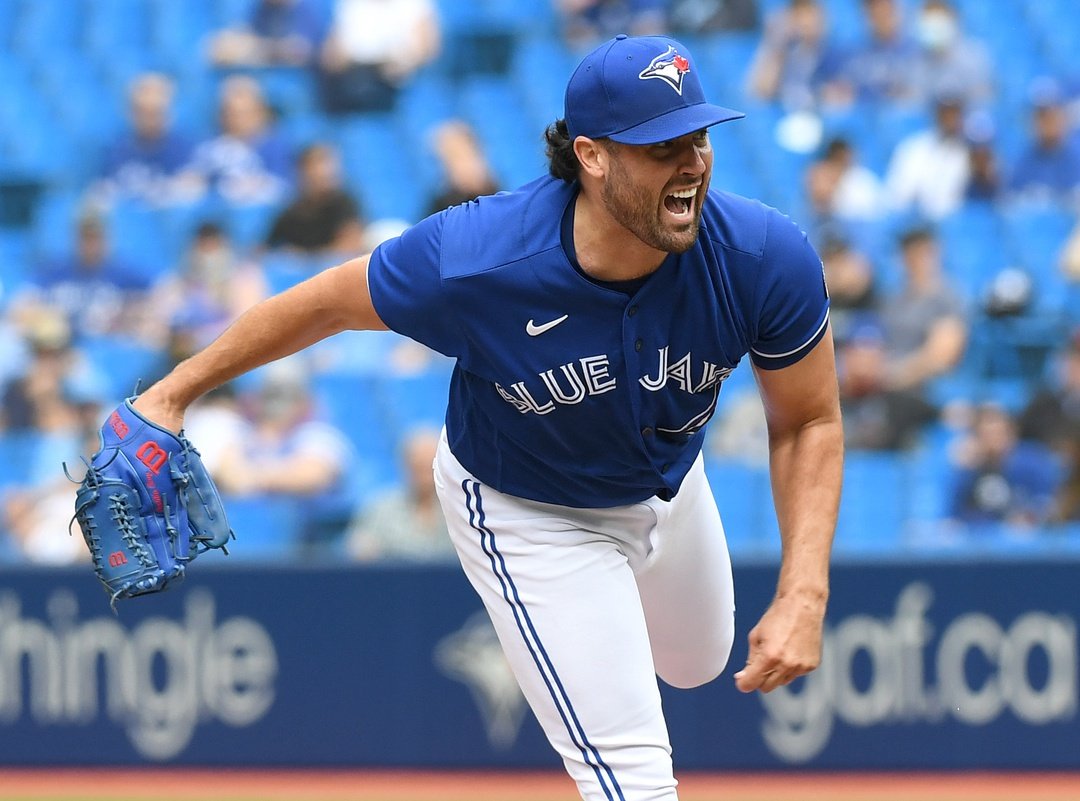 Image courtesy of © Dan Hamilton-USA TODAY Sports
The New York Post's Joel Sherman also listed the Tigers, San Francisco Giants, Rangers and Angels as suitors for Ray's services, and previously the Red Sox and Blue Jays had been mentioned. However, it's worth noting that several of these teams have already signed free agent pitchers this offseason, perhaps limiting their interest. For instance, the Blue Jays reportedly now have an agreement with another of the other four premier pitchers on this list, Kevin Gausman. 
On the other hand, who wouldn't want to add Ray? Last year he posted a 2.84 ERA over 193.1 innings, striking out 11.5 per nine innings. Most importantly, the 30-year-old's career struggles with his control completely disappeared: he walked only 2.4 batters per nine innings, after averaging 5.1 per nine from 2018-2020.
If the Twins want to play, they'll need to pay. MLBTradeRumors predicted Ray would receive a $130M contract, 5-year deal on the open market. Given some of the other contracts we're seeing, that estimate may be a little high, but any deal would certainly exceed $100M. 
What's more, they'll also likely need to move fast. The two premier pitchers who are at least very close to greements - Gausman and Max Scherzer - have done so in in the last 24 hours as teams and players scramble to get something done before MLB's Collective Bargaining Agreement expires on Wednesday. It is widely anticipate that event will lead to a work stoppage, effectively killing the offseason market for both sides. That urgency is further heightened by concerns that normally mundane details, like getting physicals done, will need to be completed by then for contracts to be valid. 
The Twins entered the offseason with at least three spots in their starting rotation to fill, and as of yet have not signed any free agents. They did, however, reach an agreement yesterday with star center fielder Byron Buxton on a 7-year extension. But starting pitching remains the team's biggest need, and the available arms are dwindling fast. Even beyond the top four arms, other highly attractive targets like Noah Syndegaard, Justin Verlander, Eduardo Rodriguez, Anthony Desclafini and many others have signed within the last two weeks.