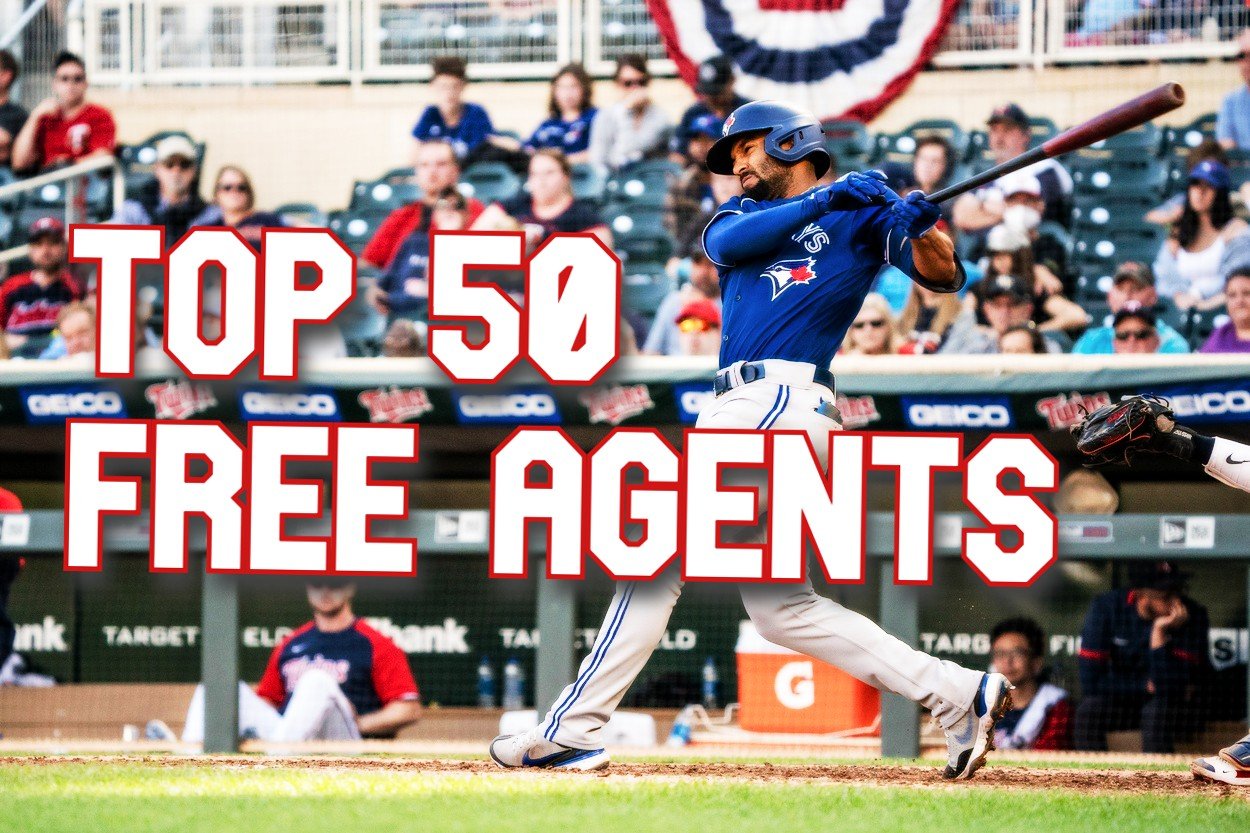 Image courtesy of Matt Blewett, USA TODAY Sports
Here's my list, be sure to join in the discussion on who your favorite Twins targets would be down in the comments.
1. Carlos Correa, SS, Houston Astros
2. Corey Seager, SS, Los Angeles Dodgers
3. Freddie Freeman, 1B, Atlanta Braves
4. Marcus Semien, 2B/SS, Toronto Blue Jays
It's difficult for me to envision the Twins shopping at the top of the market, but they did show interest in Semien last winter. There are five great shortstop options available on this year's free agent market and at 31-years-old, Semein is the oldest. Could this be a situation where there's more supply than demand?
5. Trevor Story, SS, Colorado Rockies
6. Nick Castellanos, OF/DH, Cincinnati Reds
7. Kevin Gausman, SP, San Francisco Giants
8. Max Scherzer, SP, Los Angeles Dodgers
9. Kris Bryant, OF/3B, San Francisco Giants
10. Marcus Stroman, SP, New York Mets
Short-term fixes are not solving the Twins pitching problems. It would surprise me to see the Twins trade away José Berríos and immediately sign a pitcher to a long-term deal, but I think Stroman is the safest bet among starting pitchers on this year's market. Some hurlers have higher upsides, but I love Stroman's high floor.
11. Robbie Ray, SP, Toronto Blue Jays
12. Javier Baez, SS/2B, New York Mets
13. Clayton Kershaw, SP, Los Angeles Dodgers
14. Noah Syndergaard, SP, New York Mets
Cody Christie recently wrote about Syndergaard and Carlos Rodón as possible pitchers to take a gamble on, check it out.
15. Chris Taylor, OF/IF, Los Angeles Dodgers
Do the Twins need a high-end utility man like Taylor? That a question Cody Pirkl pondered in a recent article.
16. Starling Marte, CF, Oakland Athletics
17. Carlos Rodón, SP, Chicago White Sox
18. Eduardo Rodriguez, SP, Boston Red Sox
If his 4.74 ERA and 1.39 WHIP scare teams away, Rodriguez could be a great rotation target. His FIP was nearly a run and a half lower than his ERA and he had the highest BABIP among starting pitchers with at least 150 innings … by 37 points! E-Rod had a .363 BABIP despite being in the top 87th percentile in hard-hit rate. Rodriguez has been a common target around these parts, mentioned in recent articles from Nick Nelson, Cody Christie and Andrew Mahlke. 
19. Raisel Iglesias, RP, Los Angeles Angels
20. Kyle Schwarber, OF/1B, Boston Red Sox
21. Kenley Jansen, RP, Los Angeles Dodgers
22. Jon Gray, SP, Colorado Rockies
I like Gray as a fit for the Twins but question whether Colorado will let him out of their grasp. It'll be interesting to see if he's extended a qualifying offer tomorrow. The Rockies have discussed extensions with him recently and I expect them to be proactive about trying to bring him back. It's just so difficult for them to land free agent pitchers. Gray has had positive things to say about the org, so I'm anticipating a reunion, unfortunately for the Twins.
23. J.D. Martinez, DH/OF, Boston Red Sox
24. Michael Conforto, OF, New York Mets
25. Brandon Belt, 1B, San Francisco Giants
26. Anthony Rizzo, 1B, New York Yankees
27. Justin Verlander, SP, Houston Astros
Verlander is said to be seeking a multi-year deal, and after making just one start over the past two seasons, I have a hard time believing the top destination teams are going to be jumping at that. This Twins front office hasn't been averse to adding aging players in the past (Nelson Cruz, Rich Hill, J.A. Happ), so I could see them kicking the tires on the future Hall of Famer.
28. Jorge Soler, OF/DH, Atlanta Braves
29. Avisail Garcia, OF, Milwaukee Brewers
Pitching is clearly the Twins biggest need, followed by shortstop, but they could also use a right-handed bat. Garcia has obliterated lefties over his career, posting a .294/.363./.464 line (.827 OPS). Lucas Sheehafer recently wrote about the need for improvement out of left field, check it out.
30. Alex Wood, SP, San Francisco Giants
31. Anthony DeSclafani, SP, San Francisco Giants
32. Eduardo Escobar, 3B/2B, Milwaukee Brewers
33. Nelson Cruz, DH, Tampa Bay Rays
34. Eddie Rosario, OF, Atlanta Braves
35. Alex Cobb, SP, Los Angeles Angels
You may know Cobb from such roles as the mystery player in my most recent article.
36. Mark Canha, OF, Oakland Athletics
37. Zack Greinke, SP, Houston Astros
38. Steven Matz, SP, Toronto Blue Jays
39. Michael Pineda, SP, Minnesota Twins
Pineda has been a Twin for the past four years (though he spent the first rehabbing), could he be back for 2022? Not many free agents will view Minnesota as an attractive destination, but Big Mike loves it here. A reunion for his age-33 season would make a lot of sense for both sides.
40. Danny Duffy, SP, Los Angeles Dodgers
41. Corey Kluber, SP, New York Yankees
42. Corey Knebel, RP, Los Angeles Dodgers
There are a number of relievers in this 40-50 range and several more who just missed my list. Knebel is the guy who intrigues me most. He missed the entire 2019 season recovering from Tommy John, then was terrible in a short sample in 2020. He missed three months of this season due to a back injury, but looked great from there and capped things off with an impressive postseason.
43. Kendall Graveman, RP, Houston Astros
44. Andrew McCutchen, OF, Philadelphia Phillies
45. Kyle Seager, 3B, Seattle Mariners
46. Collin McHugh, RP, Tampa Bay Rays
47. Yusei Kikuchi, SP, Seattle Mariners
48. Jonathan Villar, IF, New York Mets
49. Joc Pederson, OF, Atlanta Braves
50. Mark Melancon, RP, San Diego Padres
See some surprises? Me too, actually. It's funny, if you had me re-rank these guys a couple of weeks from now I'm sure I'd have a few things slightly different. This is a good, deep free agent class and there's not a lot that separates some of these players. In the video below I called out some of the guys I felt were most likely I had too low.
Who are your favorite potential Twins targets on this year's free agent market?