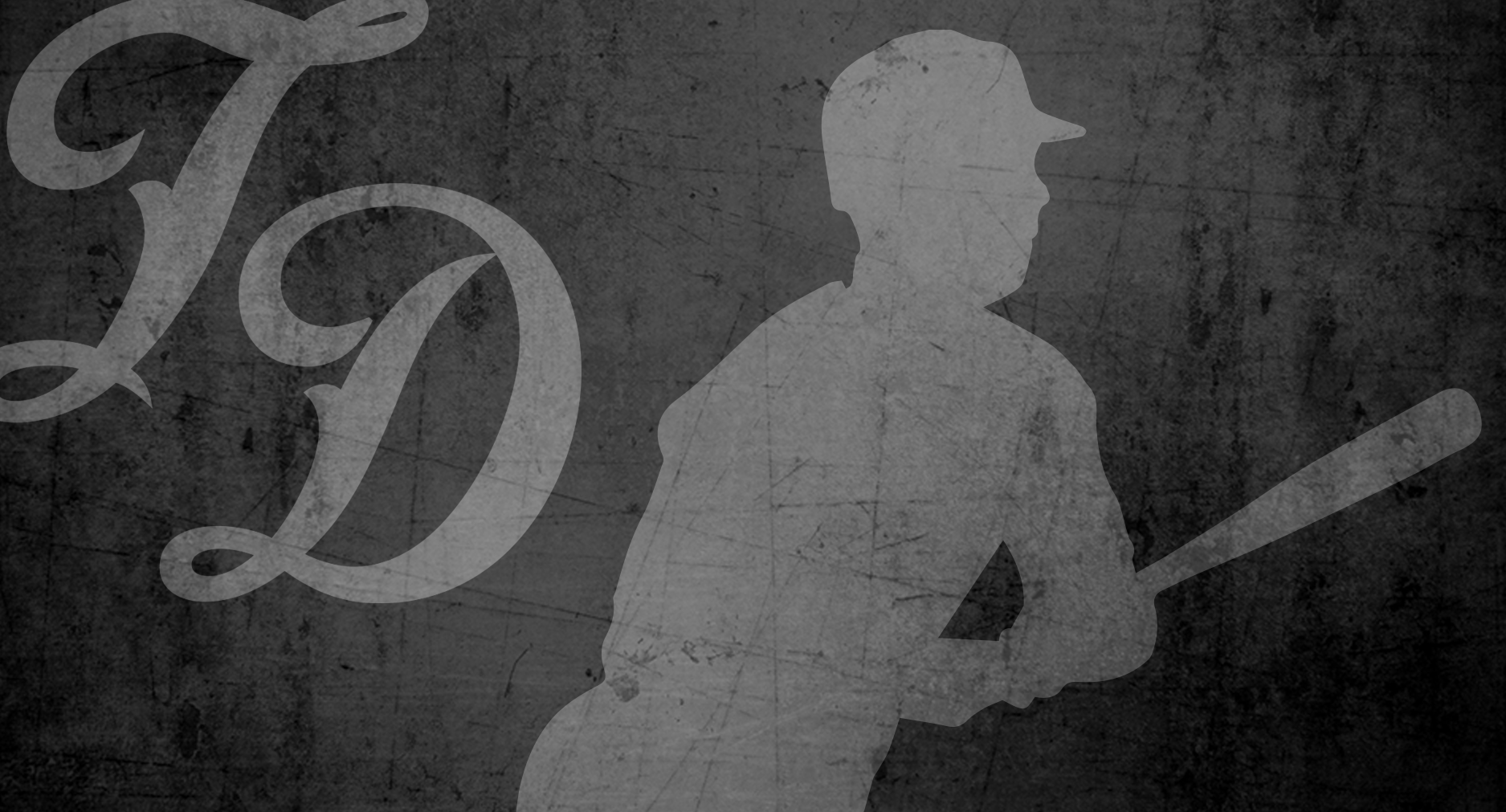 hitension53
Provisional Member
Posts

0

Joined

Last visited
Reputation Activity
hitension53 reacted to Cody Christie for an article, New Year's Resolutions for the Top 5 Twins Prospects

Multiple names listed below had tremendous stretches during the 2022 season, which is why they are ranked so highly in 2023. Nearly every top-5 Twins prospect has a chance to impact the 2023 big-league roster if everything breaks right. Each player needs to set a resolution for the new year to reach those lofty goals. 

Royce Lewis , SS/3B/CF
Current Twins Daily Prospect Ranking: 1
Unfortunately, Lewis won't be ready for spring training after ACL surgery ended his season for the second consecutive year. Expectations are that he will be able to rejoin the club near the middle of the season. Last year, he was electric in his big-league debut by hitting .300/.317/.550 (.867) with four doubles and two home runs in 12 games. There are questions about his long-term defensive home as the Twins moved him to multiple defensive positions last year. After missing out on Correa, the Twins hope Lewis can fill their shortstop void for multiple years. 
Resolution: Prove he can be a long-term big-league shortstop

Brooks Lee , SS
Current Twins Daily Prospect Ranking: 2
Minnesota was elated when Lee fell to them with the eighth overall pick since he was arguably the best college bat in the 2022 draft class. He flew through the Twins system during his professional debut by hitting .303/.389/.451 (.839) across three levels. Lee finished the season at Double-A, where he is expected to begin the 2023 season. Many national prospect rankings have him ranked as the organization's top prospect, even though there are questions about his long-term defensive home. He will have plenty of pressure on his shoulders next season as he works his way through the upper levels of the organization.
Resolution: Prove he is the team's top prospect

Emmanuel Rodriguez , OF
Current Twins Daily Prospect Ranking: 3
Rodriguez made his full-season debut in 2022 and had a breakout season. As a 19-year-old, he hit .272/.493/.552 (1.044) with five doubles, three triples, and nine home runs in 47 games. Unfortunately, his season ended prematurely after he tore his meniscus, which required surgery. He is expected to be ready for the season's start and has all the skills to be a five-tool player. By this time next year, he will likely be the Twins' top prospect, and he has a chance to be an exceptional player for the long-term. 
Resolution: Prove that 2022 wasn't a fluke

Connor Prielipp , SP
Current Twins Daily Prospect Ranking: 4
The Twins snagged Prielipp in the 48th overall pick in the 2022 MLB Draft, but he wasn't always expected to fall that far. There was talk of him being a potential number-one overall pick, but he injured his elbow in the first start of his sophomore season. Leading into the draft, he pitched in front of evaluators multiple times to prove he was fully healthy. Prielipp has yet to make his professional debut, and the Twins will take it slow since he was limited to 28 collegiate innings. He still has unbelievable upside, and the Twins hope he is a long-term answer for the rotation in the years ahead.
Resolution: Prove he can be a top-of-the-rotation starter

Simeon Woods Richardson , SP
Current Twins Daily Prospect Ranking: 5
Woods Richardson broke out in 2022 after struggling for much of the 2021 season. He posted a 2.77 ERA and a 1.053 WHIP with 9.6 K/9 at Double- and Triple-A. By season's end, he made his big-league debut, and the Twins hope he can build off that performance in 2023. Minnesota has yet to add to the rotation this winter, so Woods Richardson has a chance to earn a starting spot coming out of spring training. Other pitchers are ahead of him on the depth chart, so he will need a solid performance to come north with the club.
Resolution: Prove he deserves a rotation spot during spring training. 

Do you agree with these resolutions? What other resolutions should the organization's other top prospects make? Leave a COMMENT and start the discussion.


hitension53 reacted to Melissa Berman for an article, I Went to 57 Twins Games in 2022. Here's What I Noticed

1. Never underestimate the draw of the Brewers series, Blue Jays series, and Prince Night. By the eye test and official numbers, these games drew the largest crowds of the year by far- even more than Opening Day (which was quite chilly this year). It is incredible how well Brewers and Toronto fans travel, which is likely because Target Field is closer for many members of the "Brew Crew" and Toronto fanbases than Miller Park in Milwaukee or Rogers Centre in Toronto.
When I arrived for these games, I was shocked at how difficult it was to find parking, how packed the concourses were, and how much Brewers and Blue Jays Blue filled the seats. Make a mental note to leave lots of extra time if you plan on attending one of these games next season.  
2. But otherwise, attendance was lackluster this year. Even with the Twins battling for the top of the division for much of the season, in 2022, the Twins finished 20th in MLB attendance, averaging 22,514 fans per game. In 2019, the Bomba Squad season, the Twins brought in about 28,000 fans per game. Truthfully, many games felt much emptier than that 22,000 figure, especially weekday games and games in the spring and September. However, entire seating sections were empty on beautiful summer nights, too.   We know that team performance impacts attendance, but with the Twins playing competitive baseball the majority of the season, I was often surprised just how empty Target Field felt for many games. There were almost never any security or bathroom lines, and there was always plenty of space in the concourse, so that when games were busy, it was almost jarring.   The Twins tried to compensate for the low attendance by running a myriad of bargain ticket deals at various points during the season. These included a limited-time sale in which fans could buy $4 upper level tickets to any weekday game during the season, and expanding college ticket night to every night in September. 3. Fans love post-game concerts, and the Twins should do more in the future. Maybe the most fun idea the Twins had all season was to host a free full-length concert after one of their games. In August, Twins fans who hung around after a Twins- Blue Jays game sang along to a 75-minute show by country music artist Cole Swindell.
Even though I'm not a country music fan, the show quality was excellent, and the reviews from fans were almost universally positive (except from the Twins fans who were annoyed by the sudden influx cowboy hat-clad music fans traipsing up and down the aisles during the game). Because the Twins have not done much to whip up excitement among their fans via trades and the free agent market this offseason, they should consider treating fans to more shows or promotions in the future to get them in the doors.
4. This season had two of the craziest weather games in recent memory. The most memorable game I went to all year was only three innings: the Twins rainout vs. the Houston Astros on Star Wars Night, May 11. I remember evacuating into the lower level concourse and watching the wind blow the rain in sheets with a ferocity I had never before seen.
I jotted down everything I noticed and heard using my cell phone notes app. I sloshed back to my car, arrived at my apartment, and found that the power was out, so I wrote my narrative account of the game's chaotic events while sitting in the dark. The result was perhaps my favorite piece I wrote this year.
To be fair, I attended the game knowing that some wild weather was going to blow in, and I wanted to see what happened. I was surprised they chose to play the game at all.
After this, I thought I would not see such severe weather at a game for a long time, but similar severe weather blew in on July 12, seemingly out of nowhere and on the first night of the Brewers series. I remember being trapped on the upper-level concourse (people packed into the stairwells, bathrooms, and indoor areas seeking shelter from the wind and blowing rain) while being sprayed with cold rain blown by the high winds.
A major takeaway I had from these rainy games is how unbelievable Target Field's water drainage system is; the Twins were able to resume the game after about an hour delay. No one likes rain delays, but everyone loves Club Rayne. 

Calm after the storm as seen from Target Field during rain delay on July 12
5. Target Field upped the fanfare this season. Late in the 2022 season, Target Field began dimming the lights during Jhoan Duran's entrance song. To my knowledge, the Twins have never done that for a pitcher, especially one who is not a closer. Jorge Lopez also got the dimmed lights treatment with his horror movie-themed walkout. Walkout songs have always been a bit of a show (remember Fernando Rodney's electric entrance?), but they became their own spectacle this season due in part to the Mets' Edwin Diaz's viral walkout song "Narco." Pitcher entrances across the league became their show within the show this season, and the Twins kept pace.  
In addition, 2022 was the first season in which TC Bear drove around the perimeter of the field in an ATV after every win carrying a "Twins Win!" flag. The Twins also premiered a giant t-shirt cannon called the "Mall of America Blaster," which they shot from the same place on the rightfield concourse every game.
6. The "5 Lookalikes" bit was the best new thing at the stadium. Whether it's Chubbs Peterson from "Happy Gilmore," Captain Kangaroo (ask your parents), Jay Leno/Paul Allen, or Iceman from Top Gun, it is incredible how Twins staff can spot fans in the crowd and accurately match them up with a celebrity or fictional character that they resemble. Though some comparisons are closer than others, many of the lookalikes were borderline uncanny. Seeing the unsuspecting doppelganger's reaction to noticing themselves up on the big screen was priceless.
7. Seeing the Twins play at an away ballpark is unbridled joy. Perhaps my favorite experience of this year, baseball or not, was seeing the Twins play the Chicago White Sox on October 3 at Guaranteed Rate Field. I have been to Twins spring training several times, but this was the first time I had seen the Twins play in another city. Being a visiting fan in an opposing ballpark, "enemy territory," was a unique and exhilarating feeling.
I was proud to wear my Twins jersey and hat even though the Twins were way out of the division race by that point, and it was fun high-fiving other Twins fans I came across in the stadium. I thought Guaranteed Rate Field was beautiful. Before the game, we went and got Chicago-style pizza at a place called Ricobenes near the stadium and tailgated outside the stadium in Lot B.
8. The Twins should consider doing Hall of Fame ceremonies before the game or at least clearly advertise when the game is actually going to start. Look, I get it; the Twins do not want an empty house when Twins greats like Dan Gladden and Ron Gardenhire walk up to take the podium at their Twins Hall of Fame Induction Ceremonies. At the same time, it makes for an exceptionally long day for fans, especially those with children, when the game starts an hour after it was advertised.
Watching Dan Gladden's acceptance speech on a sunny Sunday, Kids Day, at Target Field, I was surrounded by squirming children. Hall of Fame ceremonies are not a regular occurrence for the Twins, but maybe in the future, the Twins should clearly state that the listed start time of the game is actually the start of the ceremony.
9. The Twins have its littlest fans to thank for their packed attendance during day games. If you're not a fan of little kids, and lots of them, day games during the summer are probably not for you. The entire upper deck at many day games consisted almost solely of kids' day camps, all wearing their matching camp t-shirts. Their unified "Let's Go Twins!" chants were adorable and impressive. 
10. Some of the favorite moments I saw at Target Field in 2022: Royce Lewis' first MLB home run- a grand slam- on May 13; Gary Sánchez's grand slam on April 10; the Twins' walkoff win vs the White Sox in the 10th inning on April 24; Max Kepler's grand slam on May 23, which was the 1000th home run hit by a Twins player at Target Field; the Twins hitting back-to-back-to back home runs on June 9; Louie Varland's home debut on September 23.
11. There are some really special people at Target Field. From the more visible figures like Target Field staple Sue Nelson on organ and the local artist Kickliy to those behind the scenes, like Bally Sports audio engineer Chris Tveitbakk, who mixes the sound for every Twins home game broadcast from the Bally truck behind Target Field, we are lucky to have so many unique, interesting, and passionate people working at the ballpark. 
12. No matter how the Twins are playing, there is no better place to be than Target Field on a summer night. You're reading Twins Daily; it's evident that you care deeply about the success of the team. I do too. But every season, no matter where the team is in the standings, I stand by the fact that Target Field is the best place to be on a beautiful summer night.
Despite going to 56 games at Target Field, sometimes as many as six in a week, I never got tired of going. I never grew bored of the skyline views, the post-game fireworks, Sue Nelson on the organ, Minnie and Paul shaking hands after a win, or the Dollar Dogs. There is just so much to love about Target Field, and time spent with friends and loved ones at a baseball game is never time wasted. 
Happy 2023! Thank you much for reading my work this year and all your kind and thoughtful comments. Joining Twins Daily had been such a joy. Here's to a year filled with lots of baseball, Twins wins, and for me, maybe 60 in-person games!