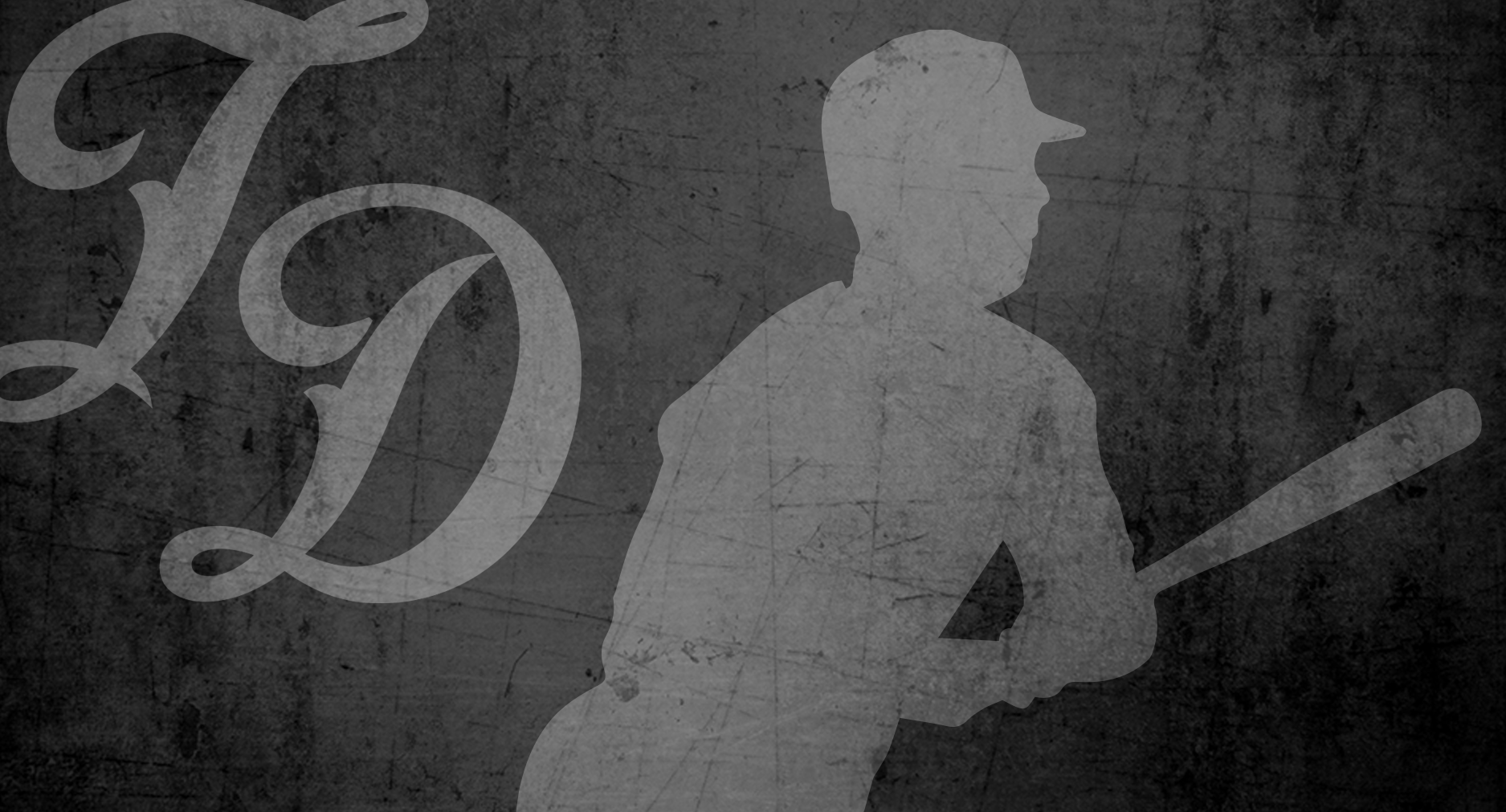 Posts

19

Joined

Last visited
Reputation Activity
GV14218 reacted to Will Goodwin for a blog entry, Twin it to Win it?

There's still patches of snow on the ground in the Twin Cities, and there was already a postponement before a pitch has been thrown. Welcome back, Minnesota Twins baseball.
The Mariners are in town this weekend, followed by the Dodgers next week; but a six-game homestand isn't the most captivating storyline this week. Rather, did the moves the front office made during the lockout-shortened offseason put this team in a position to rise from the ashes and shake the forgettable 2021 season? 
Fox Sports' pundit Colin Cowherd often says "aggressive wins" in sports today. Think about the 2019 Toronto Raptors, 2020 Los Angeles Lakers, 2020 Tampa Bay Buccaneers, 2021 Los Angeles Rams, 2020 Los Angeles Dodgers (lots of LA teams in there, what's up with that?), and 2021 Atlanta Braves. Every single one of these teams won their respective league championships by taking risks and being aggressive. The '21 Braves were under .500 and 5 games back in a weak NL East at the trade deadline. Understanding the wackiness of the MLB playoffs and how just getting into the tournament sometimes is all you need to go on a World Series run (1987 Twins, anyone?), the Braves took a big swing. They traded for an embarrassment of outfield riches to mend their tattered outfield: Adam Duvall, Eddie Rosario (ED-DIE!, ED-DIE!), Joc Pederson, and Jorge Soler all came to the ATL [1]. How'd that work out for them? Well, Rosario won NLCS MVP, Soler World Series MVP (pretty sure it was mostly because of this), and Joc Pederson's pearls made even grandmas envious. Moral of the story: be aggressive and be rewarded.
Were Derek Falvey and Co. aggressive enough this offseason? Well, it's complicated. Unless you've been living under a rock, you've heard that they acquired arguably the top free agent on the market, Carlos Correa, and paid him the highest annual salary for an infielder ever [2]. That seems aggressive enough. They traded away 2019 Silver Slugger winner Mitch Garver and 2015 American League MVP Josh Donaldson, ultimately receiving back two serviceable everyday players and a bunch of open cap space (parting the waters for the Correa deal)[3]. Definitely aggressive, slightly risky. Their most glaring hole, however, was starting pitching. Due to the departure of Jose Berrios at the 2021 trade deadline (just a reminder in case you tuned out the team last year) and Kenta Maeda's Tommy John surgery sidelining him for most, if not all of 2022, the Twins were basically left with two diaper dandies in Bailey Ober and Joe Ryan, who combined have only pitched in 25 Major League games for a total of 119 innings [4] [5]. Recognizing that five starters are generally required to field a team, Falvey brought in Chris Archer, Dylan Bundy, Chris Paddock (a trade that lost Minnesota their All-Star closer in Taylor Rogers), and Sonny Gray, four pitchers with varying levels of previous success; but due to injuries and natural decline from age, all are unlikely to perform at said levels. Throw in a couple moderate-impact bullpen moves, and Twins are where they are as Opening Day awaits. Sort of aggressive? 
So, were these moves enough to compete with the White Sox (don't sleep on Detroit this year either) for the AL Central and possibly more in 2022? 
The Twins have an offense that will keep tomorrow's starting pitcher awake at night. Carlos Correa, Byron Buxton (based on his spring, I'd just walk him every time this year), Jorge Polanco lead a group that is a force to be reckoned with. The jury's still out on whether Max Kepler can be 2019 Max Kepler again, but I'd have no interest pitching to Miguel Sano's biceps (he's better than you think), Alex Kiriloff's smooth stroke, or Luis Arraez's slappy stick.
The bullpen should be fine. Losing Rogers definitely hurts, and you could make a legitimate argument that the Twins are worse off for this season than they were before the deal. Emilio Pagan arrived in the Rogers-Paddack deal, Caleb Thielbar was sneaky good last year, Joe Smith's sidearm delivery can still baffle professional hitters, and a couple rookie flamethrowers could be x-factors.
And we're back to starting pitching. Thankfully there is a full rotation now, but in order to really make the rotation stalwart, more was required. There were plenty of free agent aces available this winter, but the Twins waited out the market so as to not overpay, and ultimately lost out on all the big names: Robbie Ray, Noah Syndergaard, Marcus Stroman, and Carlos Rodon all signed elsewhere [6]. On the other hand, in order to make a splash in the starting pitcher trade market, the Twins likely would have been asked to give up a considerable haul of their nearly-major-league-ready prospects in return, something they don't seem willing to do. 
Maybe the Twins' hesitation to really go all in on starting pitching is justified. Yes, Carlos Correa has an opt-out after each season of his contract, so he could jump ship if this team isn't competitive enough to his liking. But considering the required cost to fill the rotation, coupled with multiple top pitching prospects chomping at the bit for their shot, maybe this year wasn't the year to push all the chips in. Maybe doing enough to be relevant again while betting on some of those aforementioned, almost-ready, super-promising prospects to provide an impact was the right move.
This team will be fun and highly competitive (if they stay healthy, which is a big "if") in an ever-weak AL Central. Winning consecutive division titles is harder than you think (just ask the 2021 Twins), so just because Chicago owned the division last year doesn't guarantee anything. And don't forget: all it takes is sneaking into October. Anything can happen then.


GV14218 reacted to Tim for a blog entry, Wheeling n' Dealing in The West - Dodgers and Padres

The National League West is looking like it will be a battle to the end. Maybe even to the death ? Ok, not that far.
The first place San Francisco Giants have been the surprise team in baseball this season. It's a great story as they've been able to hold off the Dodgers and Padres, two teams many had as the favorites to battle for the National League pennant. 
I like the Giants. Gabe Kapler seems like a cool manager with his cool shades, they've pieced it together without a true star, and you cant forget they have sweet uni's. As much as I like them, they aren't going to hold off the Dodgers and Padres. 
The Dodgers (1 GB) are the defending world series champions and the front office has constructed this roster to go back to back in 2021.
The Padres (4.5 GB) are the new team on the block. The most exciting team in baseball and the flashy young star in Fernando Tatis. The Padres General Manager, Aj Preller, was extremely aggressive this past offseason pushing all the chips in the middle to take down the Dodgers.
Both teams are built to win now and have world series hopes.
Both teams happen to be struggling with pitching. 
Now before you jump down my throat, this is a hypothetical scenario and just a mythical piece of writing that some kid whipped up on the couch today.
Ok, Let's get into it.
 
Dodgers
Los Angeles bolstered the rotation this past offseason, signing the reigning Cy Young winner Trevor Bauer to a 3 year / 102 million dollar deal. Unless you have been living under a rock, you've probably heard that he doesn't treat women with the most respect. He's been placed on the commissioners list and it doesn't sound like he's coming back anytime soon.
Adding insult to Trevor's horrible decisions, Clayton Kershaw was recently placed on the Injured list with what's being called a "sore right forearm" . That's typically not what you want to hear in baseball when it comes to pitchers, and we don't want to speculate.  He could be back in a week for all I know. The point is they are down 2 of their top starters who happen to be 2 Cy young winners.
Now, the bullpen. Closer Kenley Jensen has been fantastic with a 1.27 ERA, but he's a free agent after this season and is going on age 34. Joe Kelly has bounced back this season with a 3.86 ERA, but has a 12 million dollar team option following the season and the Dodgers aren't picking that up. Newly signed Blake Treinen has been just what they hoped for with a 2.78 ERA in 36 games. Looks pretty good right? Statically these 3 have been great. They also all happen to be right handed, have less han 2 years remaining on their current deal or have an option that won't be exercised. Throw in the fact they all are 34 next year. Not exactly spring chickens.
Victor Gonzalez, the only trusted lefty out of the pen this year, just went on the IL. His timetable for a return is unclear at this point. Prior to that he had a 5.06 ERA in his previous 8 outings. 
They need a lefty reliever and they need someone to potentially fill in for 1 or both of their 2 top starters. Like, right now.
 

 
Dodgers - Jose Berrios, Taylor Rogers
Self explanatory after what we just broke down. They acquire 2 controllable assets through next year and fill glaring holes in the pitching department as they chase another ring. I'd assume the Dodgers are going to treat the Bauer situation like he's not apart of the team, until, well he is. Truthfully no one knows when that might be and no one knows what long term repercussions will result from the situation. Jose Berrios isn't Trevor Bauer, but he's a better and cheaper option, than anything you can acquire at the deadline or this upcoming offseason. Taylor Rogers is the shutdown lefty they don't currently have. Younger and Controllable through next year, Rogers gives the team payroll flexibility, fills empty an empty bullpen spot next year and enables them to move on from whatever long-term commitment a 34 year old Jensen might command.
Twins - Dustin May, Ryan Pepiot, Andre Jackson
Prior to going down with Tommy John in the spring, Dustin May was on his way to becoming an ace. The 23 year old had a 2.74 ERA with 35 K's in 23 IP. That seems good. Personally I don't care if you have to wait until the middle of next season if you get a pitcher of this caliber, who ill say again, is 23.. . Fun kicker, he's controlled through 2026.  The Dodgers are giving up a lot in May but they can't wait and need reinforcements now. Ryan Pepiot has been on every "name to watch" prospect report since May. He's lit up AA with a 1.73 ERA in 41.2 IP to go along with 57K's.. Pepiot's fastball works around 93-95, with his changeup being the best pitch. He wasn't really stretched out much early in the season but in his last 2 starts he's gone over 6 innings twice, might be to boost trade value or for their personal use, not sure. Andre Jackson is currently at AA right now and is a bit older of a prospect being 25. He's got a 3.78 ERA, with 63 K's in 50 IP. 
 
Padres
If you want to talk about a team that's built to "win-now", your in luck. The Padres have dealt away pretty much half the farm system in the past 365 days to build an all-star rotation. Now im embellishing, they still have a ridiculously good farm system. But in the past year they have added Yu Darvish, Jose Musgrove, Blake Snell, and Mike Clevinger. This is a team that already had the top pitching prospect in all of baseball being Mackenzie Gore. We can't forget Ryan Weathers, Dinelson Lamet, and Chris Paddack. Talk about an embarrassment of riches. So much depth they cant fail, wait......
Clevinger is currently recovering from Tommy John. Blake Snell has been absolutely horrible. Failing to pitch over 5 innings in all but 1 of his last 7 starts. He currently has a 6.60 ERA in his last 30 IP to pair with 19 BB's, and is thought to be headed to the IL as he's struggled to "build strength" following his last start. Dinelson Lamet is on the IL with forearm issues after dealing with a setback. Ryan Weathers is on a 120 inning limit and currently at 60.1 IP. Chris Paddack allowed 9 runs last night and has a 7.71 ERA over his last 7 starts... Maybe Mackenzie Gore can step in? He's got a 5.85 ERA at AAA.
Things are tough in slam diego.

 
Padres - Jose Berrios, Taylor Rogers
In an offseason of all-in moves, why stop now? I've read reports about them potentially going after Joey Gallo of the Rangers, but if the pitching is this bad, you can't splurge when you have a lineup that's more than capable of scoring runs already. Jose Berrios gives them a durable, reliable, starter behind the 1-2 punch that is Yu Darvish and Joe Musgrove. Taylor Rogers anchors the setup role in the bullpen that can be safely handed over to Mark Melancon in the 9th. Hoarding prospects isn't really an option for a team that is so committed to winning and Aj Preller has never shied away from doing so. The Padres ease their pitching concerns with this deal.
 
Twins - Robert Hassell, Ryan Weathers, Justin Lange, Brayan Medina
The headliner for the Twins is outfielder Robert Hassell. MLB.com has him as the no. 62 prospect in all of baseball and he's going to sky rocket in upcoming years. Through 51 games at low A, "bobby barrels" as Padre fans refer to him as, owns a .379 OBP, .297 AVG, .843 OPS, and 19 stolen bags. This is also his first taste of pro ball, as he's only 19. Ryan Weathers isn't a bad no. 2 return in this deal either. The lefty has a 3.02 ERA through 10 starts and 16 games this year at the major league level and he's only 21. He works in the mid 90s with a solid curve and slider to back it up. Justin Lange is a 6'4, comp. round selection from 2020. Having a 65 grade fastball and wipeout slider, Lange may be more of a project but the potential if he reaches his ceiling is worth it. Brayan Medina is actually my favorite piece of this deal. Medina is a 6'1, 180lb, 18 year old who already is working in the mid 90s. He looks to have the control and delivery to stick as a starter. Similar to Lange, he may be a bit of a project but from a few reports I've read, some scouts think he could move through the system quickly with his  advanced control.
 
These teams are desperate. It's not often the top starter on the trade market has control beyond this year. There also aren't too many controllable dominant lefty relievers laying around either.
 
Let me know what you guys think about these 2 options.