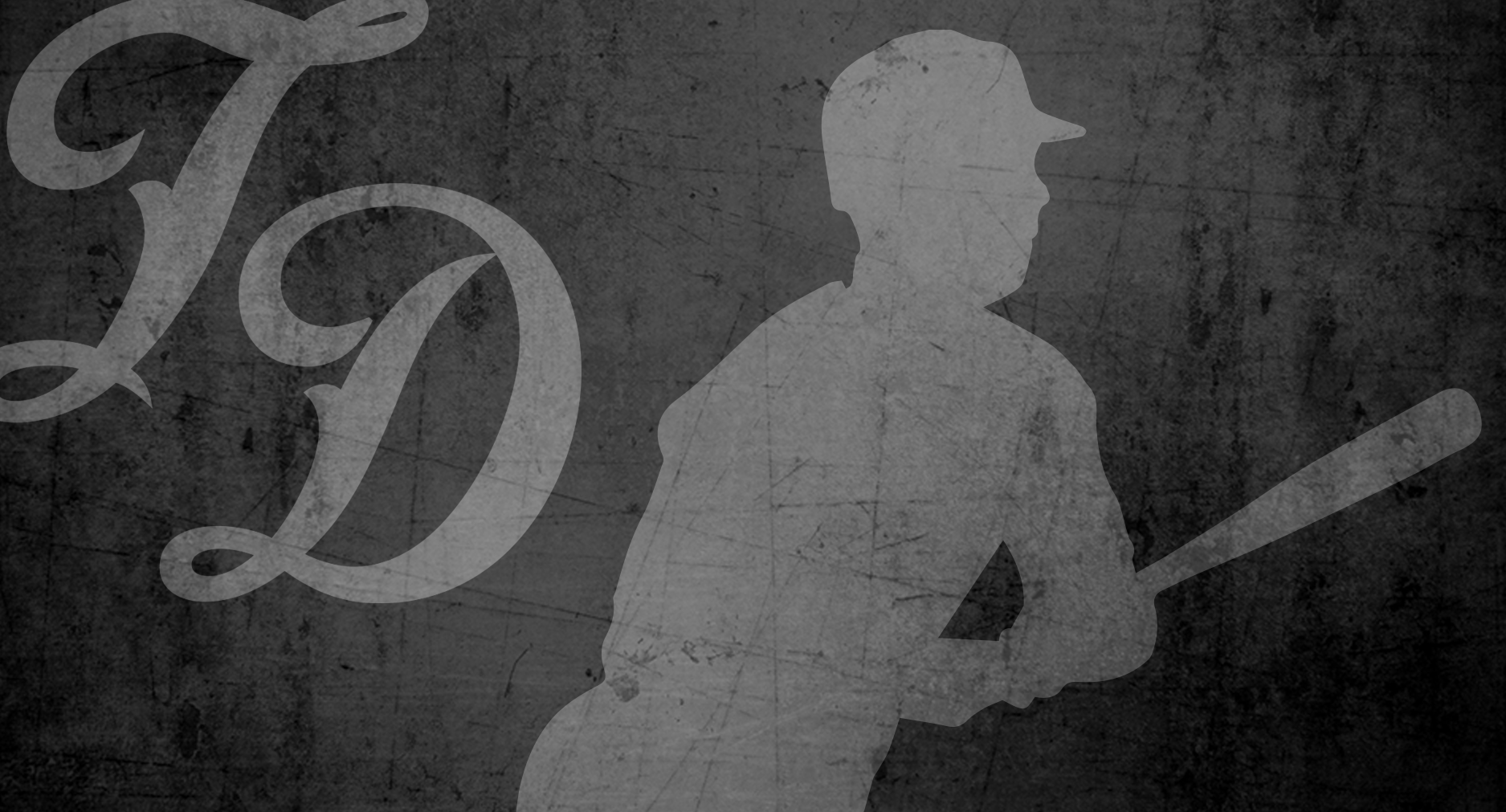 Posts

314

Joined

Last visited
Reputation Activity
Cris E reacted to Ted Wiedmann for a blog entry, What if the Twins Didn't Trade Max Kepler?

With Kyle Garlick being dfa'd and Gilberto Celestino being far from reliable, who should the Minnesota Twins have as their bench outfielder? Free agent options such as A.J. Pollock and Andrew McCutchen have signed elsewhere; options are becoming thin for the Twins. Adam Duvall and Tommy Pham are available, but both are 34 years old and could be nearing the end of their time in the Big Leagues. I want to look at one option still in-house that could fill this role for 2023 that would be a practical choice for Minnesota; Max Kepler. 
Cover Photo by Bailey Hillesheim/Icon Sportswire via Getty Images
Yes, I am aware that Kepler hits left-handed. However, Kepler held his own against lefties in 2022; he had a 98 wRC+ in left-on-left matchups. I don't think a right-handed bat is as big of a need as the presumption is; Byron Buxton, Carlos Correa, Kyle Farmer, Ryan Jeffers, and Jose Miranda should all serve as plus bats against left-handed pitching. It seems inevitable that the Twins will trade Kepler this offseason, but if they don't, there is no reason he can't be a very serviceable outfielder off the bench. Alex Kirilloff, Trevor Larnach, and Byron Buxton have all missed significant time the last two seasons due to injuries, so the Twins should be cautious to pencil in any of those guys for 150+ games. Kepler provides elite defense in RF, amassing a very impressive 46 DRS (defensive runs saved) and 51 OAA (outs above average) throughout his career; he should be comparable in LF as well. Kepler has also held his own in CF throughout his career. In just over 1,100 innings in CF, he has recorded 2 DRS and 8 OAA in his time there. Certainly a few steps below Buxton, but nobody is at that level.  
The frustration with Kepler from Twins fans has not come from his defense. Many point to a low batting average as a sign that Kepler has been an underwhelming hitter, but I do not believe that is the case. While not reaching the heights his batted ball data would suggest he is capable of, Kepler gives value in other ways at the plate. He borders on having both elite plate discipline and bat-to-ball skills. This shows with Kepler ranking in the 88th percentile in K% and 84th percentile in BB% in 2022. He was also tied with Yordan Alvarez for 17th in BB/K rate among hitters with 400 plate appearances. 
Kepler could make some batted-ball adjustments as well. According to Statcast, in 2022, Kepler's ground ball% was 46.6% (league average 44.9%), a massive 8.9% jump from 37.7% in 2021. His flyball% dropped to 24.5%, down from 28.1% in 2021 (league average 23.1%), his lowest flyball% since 2017. As I'm sure you are familiar, Kepler is a very pull heavy hitter, ranking in the 74th percentile in pull% among hitters with 250 plate appearances in 2022 despite this being his lowest pull% since 2017. Unfortunately pulling ground balls is one of the least effective ways to get hits. In 2019, Kepler had his second-lowest career ground ball% at 35.9% and his highest career flyball% at 29.8%; if Kepler starts hitting the ball in the air again instead of on the ground, there may be a lot more room for improvement. 
I don't think Kepler should be a middle-of-the-order hitter, but that's what he has been for the last few years on the Twins. In part because of a career year in 2019 and in part due to necessity because of injuries. Throughout his Major League career, Kepler has taken over two-thirds of his plate appearances in one of the top 5 spots in the lineup despite being only a 101 wRC+ hitter. If Kepler is hitting seventh or eighth in the lineup, he is a much better fit. Even last season, a down year by almost all metrics, Kepler finished with a 95 wRC+, five percent worse than the league average. It is important to mention injuries got to him as well, as he put up a 116 wRC+ in the first half of the season and a 33 wRC+ in the second half, where he was playing much of it through foot and wrist injuries. Kepler can consistently put together quality at-bats and is very capable of hard contact; this makes for an ideal fit for a bench player who can play every day if (when) someone gets injured. 
I want to touch on a very underrated part of Kepler's game; his base running. Only once in his career has Kepler had a negative BsR season by Fangraphs, and it was in 2019 when he had his best season at the plate. I do think there is more base-stealing upside for Kepler. Although he only has 33 career stolen bases, hitting more toward the bottom of the lineup could make him more willing to run. He will not have hitters like Nelson Cruz or Carlos Correa hitting behind him, making the risk of stealing less penalizing. He does have 64th percentile sprint speed and stole ten bases in 2021. Under the right conditions, I think he has 20 SB potential. 
In totality, it seems that it is only a matter of time until Max Kepler is no longer a Twin. Still, it is worth considering the possibility of reducing his role and hanging onto him. For one, he is already under contract for 7 million, the same amount as A.J. Pollock received and only two million more than Andrew McCutchen. Kepler is a much better player than either of those two at this point in their careers. He has a team option for 10 million in 2024 as well. Kepler has been a remarkably consistent player year to year for the Twins, never having a season below 2.0 fWAR and never having a season below 93 wRC+. For reference, Nick Gordon impressed many people last year but only put up 1.5 fWAR in 2022. While frustrations have grown watching him hit in the middle of a lineup undeservingly, it's not fair to fault Kepler for that. If he can serve as a fourth outfielder and hit more toward the bottom of the lineup, I think Kepler still has a place on the Minnesota Twins this year and next. If they can land a good return for him, the front office will not hesitate to pull the trigger, but they shouldn't treat him as a salary dump. He isn't making very much, and he still has a skillset to help a team win games.
 


Cris E reacted to IndianaTwin for a blog entry, Short starts wasn't "The Plan"

Quite a number of posts have railed about "The Plan" for Twins starters to make short starts and never face the Third Time Through the Order, but I did a fairly deep dive into looking at box scores and would offer a different analysis of their starter usage this season. Here's an alternative take for consideration, arguing that The Plan was not the plan: 
From Opening Day until about May 31, the Twins tried using starters in a "normal" pattern. If you look at starters across the board (except for Archer), there are a decent number of 6 inning starts and even some 7 inning starts from Gray, Ryan, Paddack, and Bundy.  Unfortunately, by May 31, every starter except Archer had already spent time on the IL or was sent to the minors for being ineffective. That meant a 13-game stretch where their starters were Smeltzer, Sands, Ober, Archer, Gonzalez, Bundy, Smeltzer, Sands, Archer, Bundy, Smeltzer, Gonzalez. Continuing that is a recipe for disaster.  On June 14 and 15, Ryan and Gray came off the IL to join Archer, Bundy and somebody else (more on that coming) in the rotation. At that point, I think the team felt like it had two choices. They could either keep using starters "normally" and risk them going back to the IL, replaced by Gonzalez, Sands, et. al, OR they could find a way to manage their workload. They chose the latter, shortening the outings of nearly all of their starters from that point forward. For a time it worked, at least in terms of staying healthy. From June 13 to Sept. 9, the quartet of Bundy-Archer-Ryan-Gray made all of their starts, with the exception of a short IL stint around the All-Star break for Archer, where he missed two outings. The fifth spot in the rotation was first filled by Smeltzer (6 times), Winder (3 times, once as a 27th man and twice in Archer's spot) and Sanchez (2 times). Then they traded for Mahle, who made three starts in the fifth spot and got hurt. Then two more for Sanchez, one more for Mahle and one from Varland. I'd also suggest that it largely worked in terms of quality. Gray pitched as expected, but it was actually Bundy who was their most effective starter and who played a key role in keeping them in the race.  Bundy had 14 starts (including two in the 13-game stint referenced above), going 72.1 innings with a 3.36 ERA and a .629 OPS against.  Gray had 14 starts, going 71 innings with a 3.42 ERA and an .672 OPS against.  Archer was arguably the next most effective. He made 15 starts (again counting the two in the 13-game stint referenced above), totaling 66.1 innings with a .657 OPS against. His ERA was elevated at 4.61, driven up primarily by several games when he got shellacked, including giving up six runs in 3 innings in his first game off the short IL stint. In 10 of the 15 games, however, he kept the team in the game by giving up two or fewer runs, but always in 4-5 innings.  Though he threw the most innings (75 in 14 starts), Ryan was actually the least effective, giving up a .783 OPS on the way to a 4.80 ERA. In his defense on the latter, it's skewed by a game in which he game up 10 runs. I didn't total up the showings of the others, other than to anecdotally remember that it was a mix of performances, what one might expect of a No. 5. Though they had lost the lead, they were still just 1.5 games back when Cleveland came to town on Sept. 9. Then the wheels came off. Mahle had been picked up to the fill the fifth spot, but had gotten hurt. Though Archer had pitched a lot of decent games, he never stretched out to the degree they hoped and made just one more start before being shut down. Gray made two more starts and was shut down. Bundy kept making starts, but ran out of gas and was ineffective. The bullpen showed spurts of effectiveness (Duran, Jax, Fulmer and Lopez at times after their acquisitions, Pagan in low-leverage spots during July and August). But overall, the bullpen was unable to handle the workload required with the short outings.  If you've made it this far, here's my summary: 
 Short starts wasn't "The Plan," but they were forced into it by early-season injuries and the inability of Archer to extend. Consider how the story with starters might have been different if either Paddack or Ober stayed healthy; Archer does stretch out to going 5 innings regularly and 6 occasionally rather than never getting past the 4-5 range; and Mahle stays healthy after the trade. Though they could have brought up some of the young guys to use as long reliever/piggy backs, I think they saw the writing on the wall that things were not sustainable. Instead, they placed an emphasis on the long view, allowing guys like Varland and Woods Richardson to continue their development. They DID have several instances where they used Sanchez as an innings-eater. Were there some games when Rocco could have read Twins Daily and kept a starter in an inning longer? Probably, but I think they were again playing the long game, believing that their only chance of staying in the race was making sure that guys could make their next start. And the one after that. As an additional data point to suggest that short starts wasn't The Plan, it's worth noting that in composite of the previous years of the Falvey/Levine era, the Twins were actually within 0.1 innings of the league average in start length. The one year in which they were 0.3 innings less than the league average was the year in which they used Openers on at least eight games. Eight starts of one inning instead of five knocks your season average down by 0.2 innings. Conversely, in the season when Berrios, Odo, Pineda and Gibson stayed healthy, they actually were 0.3 innings ABOVE average in starter length.