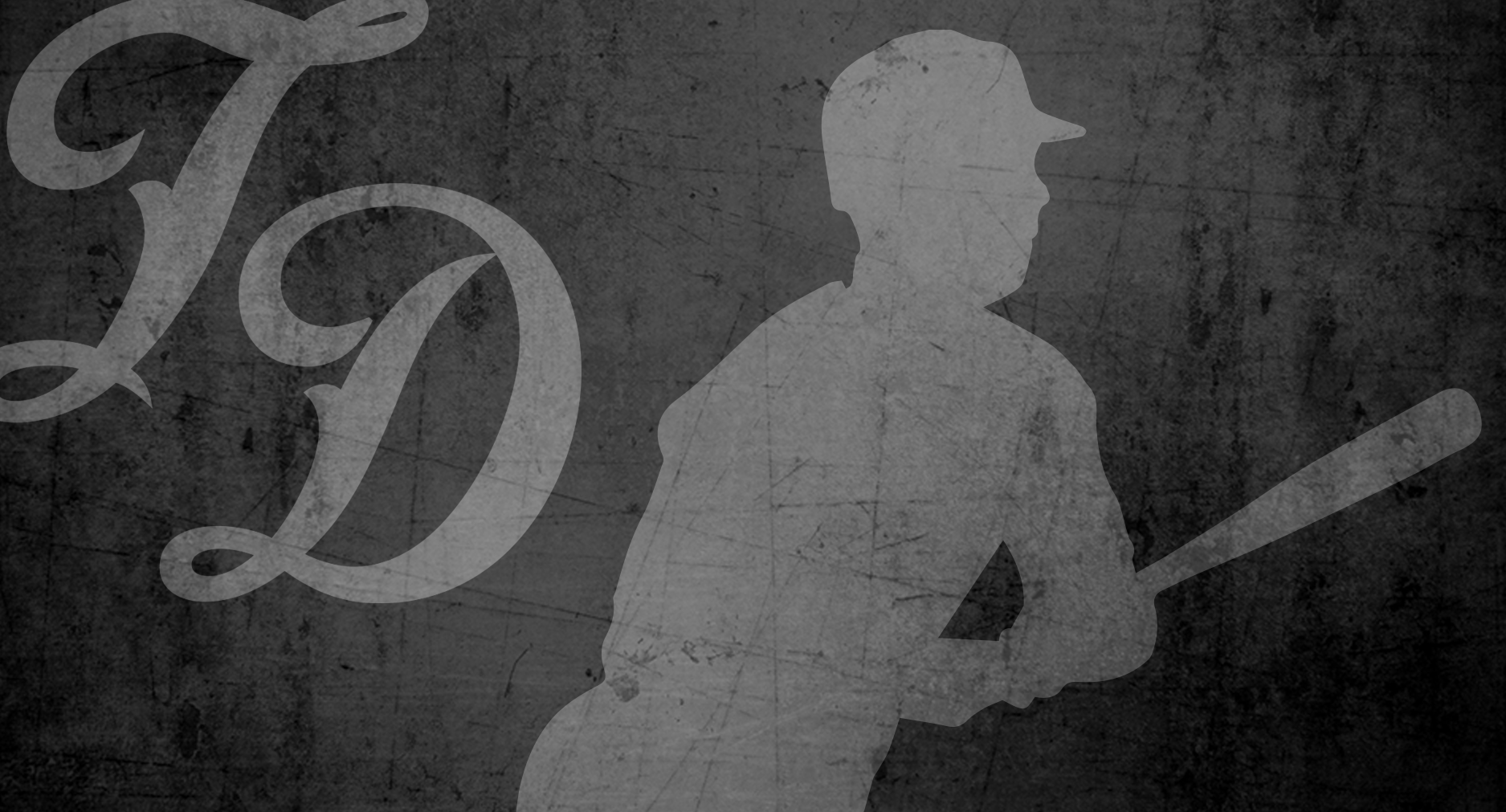 Lagputter
Verified Member
Posts

13

Joined

Last visited
Reputation Activity
Lagputter reacted to jdgoin for an article, A Former Insider's Thoughts on Losing the Big Fish

I've been listening and reading reactions from media, fans, this blog, etc. since FA opened. I'm pretty sure the front office went home pissed, bummed out, confused, and with all sorts of mixed emotions when Carlos Correa signed with the San Francisco Giants. It's deflating when an agent calls to say their client is going to go in another direction. 
I know this is the job we/they have signed up for, so it comes with criticism. You put a lot of time, effort, and emotions into something and must have it play out the way you want. It's even more exhausting when your job is evaluated every which way by outsiders, and you truly are doing what you think is best. You're not trying to be cheap or make it look like you're just putting in effort for show. You honestly are trying the best you can, given your circumstances. For fans and media, the armchair quarterback stuff is fun. I get it.
Did the Twins get played in this Correa saga? 
Were they played? A little by Correa's actions throughout 2022, but Derek and Thad are smart. They have dealt with Boras plenty. They know his playbook. They took a shot with the initial contract and tried to make the best of it. They knew it was a one-year deal unless Correa had a TERRIBLE year in 2022. 
They wanted to sell him and his family on the area, the culture, and the ballpark and show him what he could have. A season-long recruiting visit, so to speak. Before NIL, that stuff used to work in college. It can work in capped leagues where you must find advantages outside player salaries. You take care of the players' families. You upgrade the travel accommodations, nutrition, etc. -- things that don't count against a salary cap. It's a little more challenging in baseball. Those two knew the risks they assumed when entering this contract.
Plenty of comments claim the Twins should have known that 10 years for $285 would not get it done. A couple of points here:
Minnesota knew they would not be the highest bidder in the end. They were hoping to keep it close enough to stay in the race. Like many businesses, they hoped the relationship between the manager, club, ownership, and player meant something. 
Also, having been involved in player negotiations for many years, Boras took his best offers to San Francisco Giants and whoever else and told them you had 24 to 72 hours to match or beat it. San Francisco chose to be the highest bidder, for better or worse. Only time will tell. 
The Twins didn't get beat because ownership is cheap. They aren't cheap - they are disciplined. And I realize that makes fans upset. Some fans want the emotional owner who will do "whatever it takes." 
Were they aggressive enough while having Correa?
Phil Mackey had a little rant on YouTube yesterday saying the Twins should have been more aggressive in other areas, particularly pitching, for the one season they knew they had Correa. 
At first, I thought Phil was correct. But I thought about it more. 
You can argue with the results, but they were aggressive in acquiring starting pitching. They traded for the three of them for the 2022 season. If you want to debate the individual pitchers, I can understand that. Or, if you're going to argue trading for injured pitchers because they cost less, you can do that, too. The results were mixed from poor, to below average, to solid. But they were aggressive. We have yet to learn who else they tried to acquire via trade. We know the end results.
When players hire Boras in a situation as Correa did, they hire him to be a fixer. Here's how: 
In that first contract, he works on finding the best fit so the player can reestablish his value. Boras calls it a "pillow contract." Then he usually searches for the most significant deal he can find, either by Average Annual Value (AAV) or by total guaranteed money. Sometimes a big-time Boras free agent takes a little less to go where they want to go, but not often. That's the inherent risk of chasing "big fish," particularly chasing Boras clients. 
If you plan contingencies, you can avoid getting stuck holding the bag at the end. The Twins planned contingencies. It does not mean they will work out, but it's been reported they've met with Swanson and Rodon already. We don't know what options C, D, and E are. 
The focus on Correa
Aaron Gleeman wrote a fantastic article on The Athletic, laying it all out there. You should read it if you still need to. There are a lot of areas to fix on the Major League roster for 2023. 
They still need a shortstop. They need pitching. They need offense. They need pitching. (Yes, I know I listed it already). 
There are ways to work the roster without Correa and still improve it. It's still only December.
Jack Goin served in various roles in Baseball Operations with the Minnesota Twins from 2003-2017, including Director of Baseball Research and Director of Pro Scouting. He most recently served as a Pro Scout and Player Personnel Analyst with the Arizona Diamondbacks from 2018-2021


Lagputter reacted to Nash Walker for an article, One High-Upside Reliever Candidate for Twins to Target

Under Derek Falvey and Thad Levine, the Twins have given a reliever approximately one guaranteed multi-year deal. It was to Addison Reed, who posted a 4.50 ERA in 55 outings. They don't believe in spending heavily on a bullpen, evidenced by their highest-paid reliever in 2022 (it's Padres closer Taylor Rogers). It's explicitly not a value or focus, and due to the up-and-down nature of a bullpen arm, it probably serves them right in most cases. 
The Twins also love pitcher reclamation projects or just pitcher projects in general. Maybe that will change with the departure of Wes Johnson, but it's been a calling card since this front office took over in 2017. The list is long and features some success stories (Matt Wisler) and misses (Shaun Anderson), and it doesn't feel like it's going away anytime soon. Jharel Cotton is among this year's projects, as is Trevor Megill. It's what they do. 
Combining what we know, it's unlikely the Twins will trade for someone like Jorge López, who is under team control through 2024 and is having a career year. His cost will be high, and it's not like this front office to meet those demands. It's much more likely they'll target someone at a lower cost. 
Oakland Athletics reliever Lou Trivino, 30, is having a horrific season, at least on the surface. His ERA is a robust 7.52, and he's given up 30 hits in 20 1/3 innings. While these numbers don't scream "bullpen solution," Trivino is having some of the worst luck of his career. His FIP, or Fielding Independent Pitching, is 2.87. Among relievers with at least 20 innings thrown, Trivino has the largest gap between his FIP and ERA (4.65 runs). He's one of only five relievers striking out over 14 batters per nine innings. His walk rate is a career-low 9.9%. Trivino's essentially doing his part, while his defense isn't. 
Trivino throws in the mid-to-upper 90s and has held right-handed hitters to a .618 OPS in his career. He throws his sinker too much and his slider too little, another feature the Twins favor in a reclamation project. He added the slider this year, and the results are outstanding. Opponents are hitting .125 with a 58% whiff rate against the pitch, with even better expected numbers.
Nobody will clammer for a guy with a horrible ERA on a lousy team, but Trivino fits the Twins' bill. Trivino is also under team control through 2024, so there's real upside beyond 2022. The Athletics' return probably wouldn't hold a ton of risk. The risk is if Trivino pitches to his surface numbers and blows multiple games in the second half. The upside? That a better defense and luck help Trivino pitch to his peripherals. He's the Twins' type. 
What do you think about Lou Trivino? Comment below!
 


Lagputter reacted to Peter Labuza for an article, The Twins Hired a Data Guy. Wes Johnson Built a Communication Program.

If you go back to the reports around the hiring of Wes Johnson, all of them are data analytic-obsessed articles. Not surprising: as late as 2019, signaling that Big Data was the future of everything still seemed like a good bet. The New York Times headline reads: "The Science of Building a Better Pitcher."
Often noted, but still somewhat sidelined, is Johnson and his own personality. "He's so bubbly, and he just bounces off the walls with energy," described Texas Baseball Ranch found Ron Wolforth. He was as known for his skills as his nickname creator in college ball. And according to Dallas Baptist University head coach Dan Heefner in 2018, where Johnson often worked with the most scrappy of baseball prospects, it was not about simply reading the charts. "He really understands the numbers, but he can communicate it to a player in a way that simplifies it."
The ultimate question of data in sports has been one the entire sport has been grappling with since 2002. There was a traditional way of doing things, and then there was the new way. Even in Joe Maddon's exit interview with Ken Rosenthal, he had a few key words for upstairs management and their thoughts on how to play the game. 
This is what made Johnson unique and a critical part of this sports team and perhaps how sports teams continue to build from here on out: good data is only as good as its communication. Johnson, who is leaving for Louisiana State University, was an expert communicator and changed pitchers based not just on what he saw, but how they needed to learn. Going forward, the Twins and other sports will need to find ways to keep coaches like Johnson if they truly want to succeed.
Johnson was hired in 2019 in retrospect as part of one particular mistake by the former front office. A struggling Twins team sent Ryan Pressly to the Astros, where his WHIP dropped from 1.33 to a 0.58 as the closer for their World Series contending team. In Ben Lindbergh and Travis Sawchik's The MVP Machine, they reveal some critical details about what was happening in both organizations. The Twins data team knew about the effectiveness of Pressly's curveball, but for one reason or another, could not find a way to explain it to the young pitcher. Pressly remembers that the Astros did at first throw too many charts with too many axises in trying to explain the effectiveness of his pitch, but the book notes the important role of Brent Strom, the oldest coach in the league and a particular joker as well in telling pitchers what they needed to know. Players might not understand MBAs, but when the right person tells them in the right way, it can transform how they develop.
Derek Falvey explained in 2019 that he hired Johnson based on the kinds of data and analytical approaches used in college ball and seemingly hired Johnson on that basis. But in repeated articles of those on the ground since joining the team, Johnson is less a coach than a counselor. Having mentored with young guys barely understanding their mechanics much less how to bathe properly, Johnson had to learn how to talk to kids who might be easily erratic to new information. He developed trust first, and information second. During Sunday's broadcast and before he likely knew of the unexpected news, Chris Archer gushed about how much Johnson had essentially saved his career by developing their unexpected program for him despite the limited workload. 
As one article on 2020's Spring Training (before COVID shut it down) suggested, "The key [for Twins pitchers] has been having a coaching staff and analytic department that has worked together to identify and deliver the message to the player in ways that can help them understand how it will help them on the field." Rather than lead by analytics, he acted as a bridge.
More so, what Johnson talks about with pitchers feels very different. Take this Twins Daily profile from 2019:
Even though Gibson gets the last word, the joke buried inside is actually revealing of how Johnson connects the body rather than the numbers. It's one thing to tell a player to throw their slider more and give them the expected batting averages; Johnson sticks close to the thing players understand best: what their body is feeling.
A continuing anecdote appears in many of the Johnson profiles: he often let other pitchers do the work for him. This isn't some lazy choice, but again, thinking about how to create effective communication. As Johnson told FiveThirtyEight in 2019: "I can't always speak the language that gets them to learn the fastest. When [Martin Perez] first started with the cutter, I said, 'Hey, you gotta go talk to Jake [Odorizzi].' Your job as a coach is yes, to coach the guys, but it's also to close the feedback loop and make it as small as possible." And with this year's rotation that barely knew each other, Johnson ensured the team fed of each other's energy and made them into a family (likely leading to the $500 foul out competition)
There is no rule against more coaches. Just ask the San Francisco Giants, who outperformed their projections by a stunning 20 games and the dozen or so they employ (according to a recent interview with Fernando Perez on Effectively Wild, he explained they use a log system to avoid contradictory information). 
Data has changed baseball, in some ways for the better. But replacing Wes Johnson might not be as easy as it looks, particularly during the midstream moment. These players—just like anyone playing baseball at any level—don't need to know the numbers. They need to know their own bodies. And coaching is a skill that might have changed over the last decades of baseball, but Johnson understood the critical skill: knowing how to tell players in the right moment.