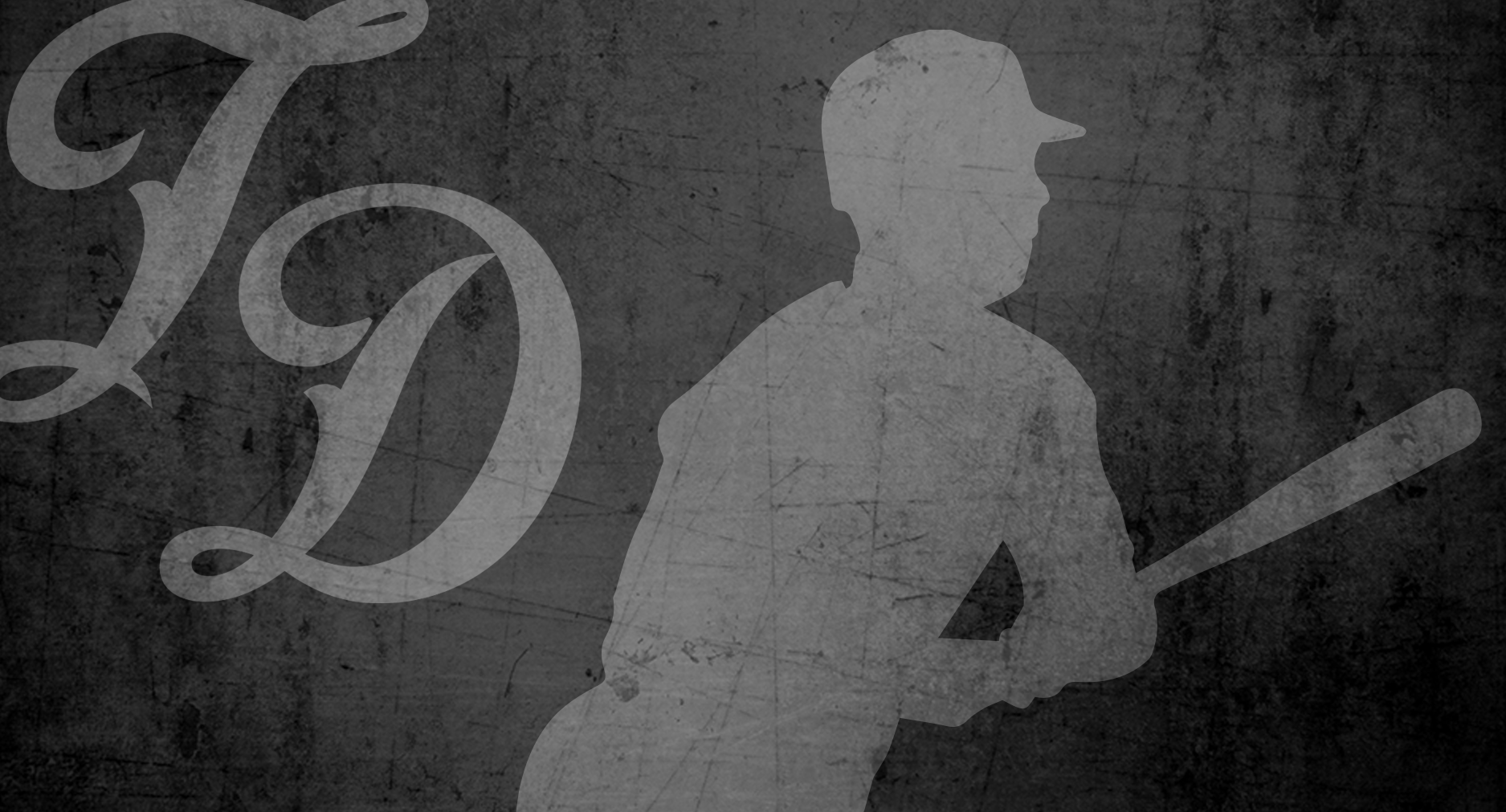 Lagputter
Verified Member
Posts

13

Joined

Last visited
Reputation Activity
Lagputter reacted to stringer bell for a blog entry, Is Alex Kirilloff the Key to Unlocking the Offense?

The Twins' offense this spring has been frustrating and disappointing to this point in the season. Any team with the worst team batting average in MLB wouldn't be satisfied with their hitting, add in an inordinate number of strikeouts and puzzling underperformance from high-priced talent and it figures that players could be booed at home. As compared to when the 2022 season ended, this club is healthy, especially on the position player side. Max Kepler will be out for ten days, Royce Lewis will finish his rehab assignment at the end of May and everyone else that figured to contribute this year is available. 
The most recently available player is perhaps the most significant. Alex Kirilloff returned from the Injured List and rehab just over a week ago. The Twins and your's truly see a potential All-Star--someone who can both get on base and hit for power, who can lengthen the lineup and put runs on the board. Much of the reason for optimism is from his dominance in the minor leagues and brief flashes of a healthy AK mashing major league pitching. 
It's all dependent on a wrist. Kirilloff has had his last two seasons ended early because of wrist pain and subsequent surgery. The second surgery was major, some  have called it experimental, The Twins have brought AK on slowly, with no real setbacks. So far, so good. The results on the field have been excellent (only 22 plate appearances), Seven hits in sixteen at-bats, with six walks and three strikeouts. Two homers and a double. When the wrist began to impact Kirilloff in the last two years, he quit driving the ball and hit lots of weak grounders. So far, he's hit a high percentage of balls on the ground, but he's hitting the ball hard and the two homers yesterday show that he can drive the ball. 
What's reasonable for this year? AK should get something north of 400 plate appearances and if he can become a full-time fixture, he could get to 500. In 500 plate appearances, perhaps he could hit as many as 20 homers and I think the batting average could be above .300, which would make him a unicorn. I think if he walks at a 2:3 ratio to strike outs, it would show newfound selectivity. He has not chased out of the zone and has taken his walks so far. A .300 BA combined with a > 10% walk rate would be outstanding for a player in his first full year. 
I'm pulling the projected numbers out of the air. I am also showing my optimism for Kirilloff's ability. I think he can be an elite offensive player and a fine defender. Someone who can really get the offense rolling. I hope in a few months, that people will say this blog has aged well. 


Lagputter reacted to Nick Hanzlik for a blog entry, Rocco Baldelli; The Perfect Modern Manager

Numbers, numbers, numbers, they dictate everything in baseball today. What pitch, how far a runner takes his lead, and everything in between is controlled by analytics and NUMBERS. This makes modern-day baseball the perfect medium for a manager like Rocco Baldelli.
Scenario time. It's the 6th inning, the score is 3-0, and the starter is at 75 pitches. However, the opposing leadoff hitter is now walking toward home plate for the 3rd time of the day. Baldelli discreetly puts a finger to his earpiece as a mysterious voice tells him, "Do it…." He lifts his finger from his ear, spits out his bubblegum, and slowly walks to the pitcher's mound. The starting pitcher's day is over. Derek Falvey can be seen grinning ear to ear.
This scenario plays out across baseball, not just in Minnesota. There are many other examples like it, but the 3rd trip starter yank is the perfect showing of how analytics drive every decision in baseball. You don't have to like it, hell it infuriates me, but it is not changing any time soon, so why fight it? Instead, let us enjoy having Mr. Baldelli as the Twins' manager for as long as possible.
Baldelli is only 41 years old, and it was not too long ago he was running around center field in Tampa and ripping doubles into the gap. Going so quickly from retirement to management makes him the perfect player's manager. His job is to be laid back, allow his players to do what they need to, say the right thing to the media, and tell the replay booth to F-off occasionally.
The Twins hired him, with that being the expectation. They wanted a manager to gel with the players and serve as a pseudo interpreter/boxing bag between the front office and the media. Someone that would not be rattled by media pushback on their new style of play. That is all his job is, and it is all it needs to be, and it is perfect for modern baseball, where 99% of decisions are coming from the iPad anyway. He is the perfect guy to not get in the way of the players.
The polar opposite can be seen with the absurd hiring of Tony La Russa by the White Sox. For some inexplicable reason, that organization thought it was a good idea to resurrect a corpse to manage one of the youngest and most talented teams in baseball. It did not go well.
Somehow, a no-doubt Hall of Fame manager and an elite level of youth and talent came together to create losing baseball. It wasn't a coincidence that when La Russa had to take a medical leave last year, the team immediately started winning.
Yes, the Sox had some critical injuries, but in today's game, an old-school manager who makes great 'gut feeling' decisions is not what young players vibe with (Dusty Baker is GOAT and an exception). Young players want a manager like Rocco. Someone just old enough to listen to and respect but young enough to have perspective and understand what it's like on the player side of a clubhouse. He is akin to a tuxedo t-shirt. It says, "I can be serious, but I'm here to party."
Next time you feel like losing your mind at Rocco for yanking your favorite Twins starter, remember this. That is not his decision alone and is a product of the current regime. It does not matter whose butt Falvey/Levine have their hand up; someone will be their puppet. Let it be Rocco. By traditional standards, he could be better, but by the new standard, he is perfectly fine. That is what makes him great.


Lagputter reacted to LA VIkes Fan for a blog entry, Recommended Coming Changes in Rotation and Bullpen Pre 9/1

The time to make changes in the starting rotation is coming with Mahle due off the IL in about a week. Mahle, Gray and Ryan are easy picks, everyone else is in play - pick two of Bundy, Archer, Aaron Sanchez, Smeltzer, Louie Varland, SWR for 5, or should we go to a 6 man rotation and pick 3? Who goes into the bullpen?
To me, first choice is obvious - Dylan Bundy,  The man has a 2.33 ERA in August and has kept the Twins in every game he's started this month. Rocco needs to try giving him a shot at going  more than 5 innings but he has been an above average 4/5 rotation guy for the last month. The second choice is less obvious but the guy it shouldn't be is pretty clear - Chris Archer. He had a 11.74 ERA in July and has a 5.24 ERA in August. While he was better earlier, he only pitched 19 innings last year and is coming off a potentially career ending injury. He is running out of gas. Either put him in the bullpen or shut him down. 
That leaves Smeltzer and Sanchez on the roster, and Louie Varland and SWR down in AAA. Smeltzer was exposed while in the rotation before - 1.50 ERA in May, 4.10 in June, 8.76 in July - and actually looks the part of a long reliever with a 1.80 ERA since coming back up. Varland is tempting but he just got to AAA. SWR still has control issues and also just got there, and there isn't anyone else on the Saints roster who looks like anything close to a MLB starter. Those two could come up on 9/1 and still be under the 45 days so retain their rookie status for 2023. Very tempting to try to catch lightning in a bottle but I just don't think either one is ready.  Here's your winner - Aaron Sanchez. Yes, he was bad with the Nats, but his 2 starts with the Twins so far have been a total of 9 innings, 4 runs. He would have gone longer against Houston if Rocco hadn't messed up. His pitches have life and I could see him being very good against weaker teams and holding his own against better ones. If he pitches well Sunday against the Giants I think he's the man for the #5 spot in the rotation. 
For the bullpen, two changes jump out at me. First, Brad Peacock or Jharel Cotton should come up and replace Megill. Megill has good stuff, but he's been figured out - 1.86 ERA in July, 6.55 in August. Peacock is experienced and can better give us back of the bullpen work. Cotton had a 2.83 ERA when sent down, albeit with a FIP over 5. He's risky, but we could use another multi inning/long man with the shorter starts and he can fill that role. Archer stays and hits the BP or goes on IL. I would also be ok with Moran coming up if Archer goes on the IL. Remember, we get 2 more spots on 9/1 and one of them can be a pitcher so we can add one for a 9 man bullpen.  I say add Peacock and Cotton, move Archer to the bullpen, option Megill and option/DFA Pagan. Moran can come up if there's an injury but remember, once he comes up he's hit his limit for the year and can't be sent back down without exposing him to waivers. 
That would give us a starting rotation as of 9/1 of Mahle, Gray, Ryan, Bundy, Sanchez. The Bullpen is Duran and Lopez as the late inning guys, Jax, Theilbar, Fullmer, Archer (or Moran) and Peacock for innings 6-8, and Smeltzer and Cotton as the multi inning/long men. Smeltzer and Archer are the emergency starters. That's our best pitching staff for September in my view.
What say ye?