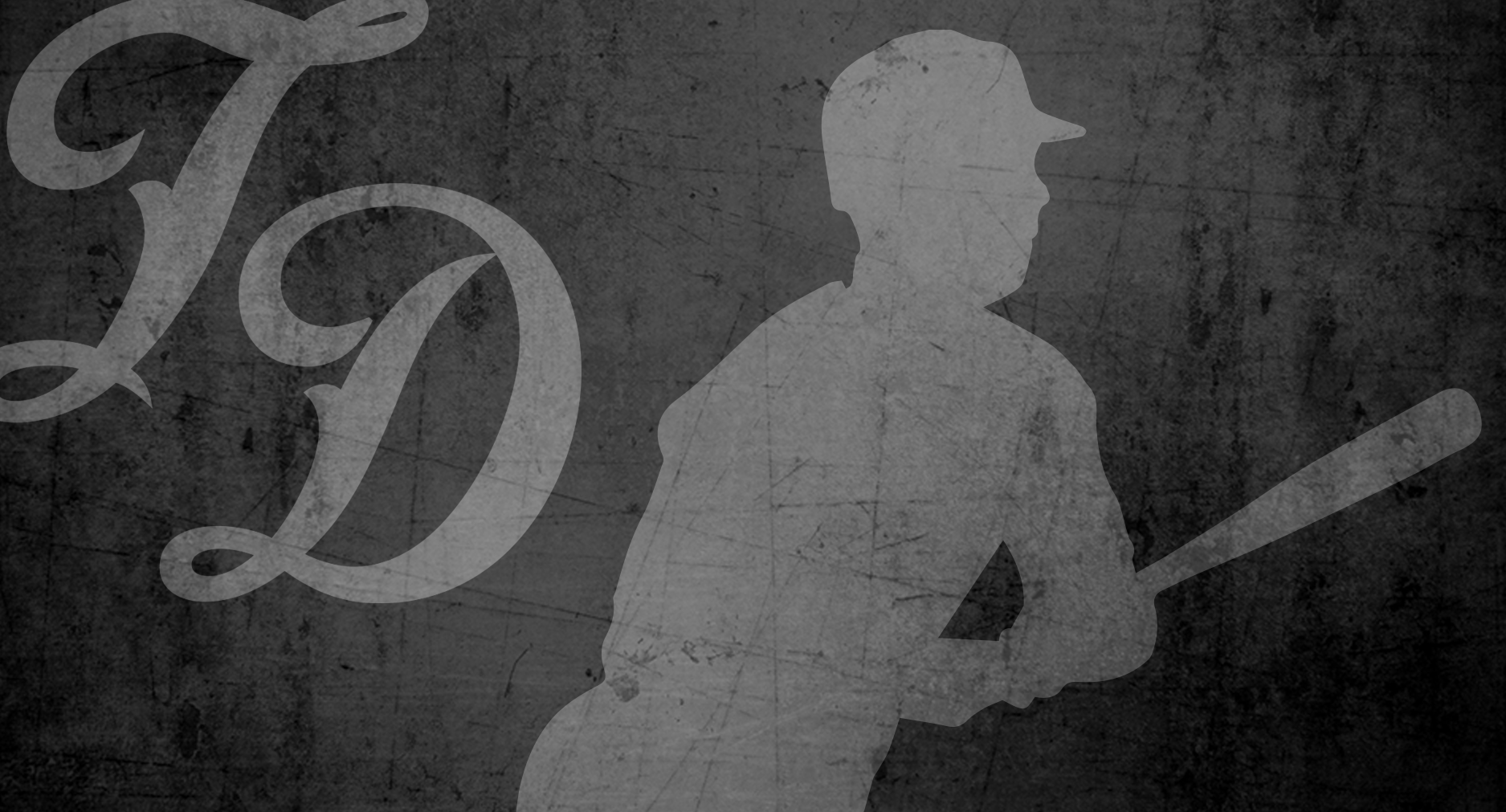 Posts

62

Joined

Last visited
Reputation Activity
Ryan_K reacted to Cody Pirkl for an article, The Twins Shouldn't Trade for an Ace

Joe Ryan, Bailey Ober… Dylan Bundy… Folks, that's your Minnesota Twins rotation at the time of this writing. After trading Jose Berrios and losing Kenta Maeda to injury, the starting pitching lacks depth, high-end talent, floor, etc. Despite this fact, 14 of the top 15 starting pitchers on the free-agent market signed with teams before the lockout without a single whisper of interest from the Twins front office.
This development led some to call shenanigans on the organization's statement that they plan on competing in 2022. Plenty of fans still hold out hope however that the Twins have some enormous splashes left to make that will push the Twins back into the driver's seat of the AL Central.
There are several starting pitchers on the trade market that would instantly become the leaders of the Twins rotation. Luis Castillo, Chris Bassitt, and Frankie Montas to name a few that have been thrown around in hypotheticals. One such hypothetical was just recently proposed by TwinsDaily's own Nash Walker:
The package here is steep but fair, as right-hander Frankie Montas has two years of control and finished 6th in AL Cy Young voting in 2021. In acquiring Montas, the Twins would part with Luis Arraez who is controlled through 2026 in addition to recently acquired Drew Strotman, former 1st round pick Keoni Kavaco, and Jhoan Duran whose triple-digit arm suffered an injury in 2021 but made it to AAA. Such a deal would cost the Twins in the present while leaving them open to get burned in the future, as these trades are often composed.
Such a deal should raise questions, the first of which being "Does this move push the Twins over the top?". To which I would argue "not even close". The Twins had two front-end starters in 2021 in Berrios and Kenta Maeda for most of the season and finished in dead last place in the worst division in baseball. With a similar returning lineup (without Nelson Cruz) and a bullpen that likely won't have any significant additions, it could be argued that the Twins are paying top dollar just to get halfway to where they were at the beginning of a disastrous 2021. 
Bailey Ober and Joe Ryan will certainly have a huge role in how the rotation performs, but to push the chips in while leaning so heavily on two rookies totaling well under 200 career innings would be quite the gamble.  The pair would need to replicate their 2021 performances if not improve upon them to set the foundation of the Twins 2022 rotation. It's certainly possible both are up to the task, but with such little track record and an offseason of scouting reports, it's fair to expect some turbulence from the two rookies. It may be more realistic and fair to expect these two to perform closer to #4 starting pitchers than the rotation leaders the Twins need to make a Frankie Montas pairing worth their while.
The other consideration in regards to acquiring Frankie Montas is that he's exactly where Jose Berrios was before 2021 with two years left under contract. What would stop the Twins from similarly shipping him out at the trade deadline if the team is struggling again come July? The return would certainly be less than the price they paid in the preseason.
If the Twins do in fact struggle in 2022 and hold onto Montas for the following year, he could definitely become a huge piece of the rotation in 2023 where it's much easier to see the Twins returning to contention. That being said, they'll have paid top dollar for two years of a premier arm and only get one meaningful season from him.
In short, the Twins have a ton of question marks heading into 2022. In order to truly feel good about the rotation they probably needed at least two legitimate starting pitching additions. There are few impact options left in free agency and it's hard to imagine them swinging two enormous trades to make up for it.
What the Twins have now is a rotation problem that doesn't come close to being solved by one big move. There are moves to be made in free agency and admittedly they could very well hit on some lower-profile additions. The lineup and bullpen could also shine bright enough to pick up some slack from the rotation. It's hard to look at the roster and say this is the likelier scenario, however. Given the hoops we have to jump through to imagine a contender in 2022, wouldn't it make more sense to be prudent before Opening Day and respond accordingly at the July trade deadline?
It may be the anti-fun stance, but it would be a shame to see the Twins mortgage their future for a huge addition that doesn't pay off. Especially with so many high-end prospects nearing the Major Leagues. Of all the times to acquire a huge starting pitcher the last few years, right now may be riskiest with the least amount of possible payoff. The Twins shouldn't be looking to go all-in on an ace.
— Latest Twins coverage from our writers
— Recent Twins discussion in our forums
— Follow Twins Daily via Twitter, Facebook, or email
— Follow Cody Pirkl on Twitter here


Ryan_K reacted to Theo Tollefson for an article, The Case Against the Twins Trading Luis Arraez

One of the significant speculations among Twins fans and beat writers is that the Twins will likely consider trading utility man Luis Arraez to a team to receive quality starting pitching in return. The main reason for this common speculation is because Arraez does not have a position he can currently play every day with Jorge Polanco at second base and Josh Donaldson at third. Not to mention the likelihood of Jose Miranda being called up to receive more playing time at third if the Twins decide to have Donaldson move into the DH role more often. 
That leaves left field the last place where Arraez plays comfortably, where he could be penned into the lineup each day. However, two players are everyday outfielders that the Twins hope to give more playing time to in Trevor Larnach and Alex Kirilloff and see improvements from their 2021 season in 2022 in left field. 
Could the Twins possibly consider playing Arraez at shortstop if they don't end up trading him to start the 2022 season? No. Only if they have everyone else who can play shortstop, injured, or unavailable on a given day. Arraez has only started at shortstop three times and totaled eight games at the position at the Major League level. All of these games took place in 2019 during his rookie season. 
The Twins may not be willing to take that gamble of starting Arraez at short every day if they believe they can sign one of the everyday shortstops remaining on the market or see a massive breakthrough from Royce Lewis and Austin Martin in the minors this season.
That leaves the only possible option of trading Arraez to give him the playing time he deserves with another team. Yet the Twins should not consider Arraez as a trade option to start pitching. He has become one of the best contact hitters in the game over the first three seasons of his career and a valuable asset to the clubhouse culture that started in 2019. But the number one reason why the Twins should not trade Arraez is to keep him around to fill infield voids that could come from player injuries.
Every fan or writer knows injuries will happen each season, but there is always the hope going into spring training that their team will be 100 percent healthy for as long as possible. No one likes to predict player injuries at any point in any sports season, but injuries in MLB are more common than ever each season than they ever have been in the history of the sport. 
Based on the injury history of Donaldson, most Twins fans would expect to see him on the IL at some point during the 2022 season if that does happen. Even though this writer does not hope it will, that will free up more playing time for Arraez at third or DH. Still, Arraez himself has a skeptical injury history, too, with his knees going into his age 25 season. That problem will follow him wherever he is for the longevity of his career, whether it's with the Twins or another team. 
Without Arraez, the Twins may not have another player who can consistently hit over .300 throughout the season. However, contact hitting is undervalued now in modern MLB, where three true outcome hitting is king. There will be a time again when teams need a player or two they can consistently count on for hitting over .300 and having a high on-base percentage to go along with it without having to hit home runs. 
Arraez is that guy for the Twins right now, and it's hard to say if they will have another .300 hitter in their lineup for 2022 if they end up trading him. 
The Twins may not have a position they can play Arraez at consistently right now, but that could change throughout the 2022 season. And even if the likes of Martin and Miranda are raking in the minors to start 2022, who's to say their performance will pan out equally in the majors right away? 
There is still another reality for the Twins in 2022, where Polanco and Donaldson are relatively healthy all season. If they keep Arraez, his playing time will become secondary to their own. And maybe Miranda if he repeats his 2021 success with the Saints in 2022 in the Bigs. 
If the Twins do not trade Arraez and the above reality plays out, they will likely rotate Arraez at 2B and 3B a couple of times a week to give either Donaldson or Polanco a day off at their position or time at DH. Arraez will likely be the DH for the Twins on Opening Day if they keep him. With the team's current appearance, that is likely the best spot to pen him in until Miranda arrives. 
Potential injuries, prospects not panning out in MLB right away, and the need for a .300 hitter in the lineup are undoubtedly good reasons for the Twins to hold off on trading Arraez for the 2022 season, possibly. Arraez could undoubtedly bring back a good starter if the right trade partner is found, but his bat and clubhouse presence might be worth holding onto to see if the Twins can pull together a winning 2022 season.