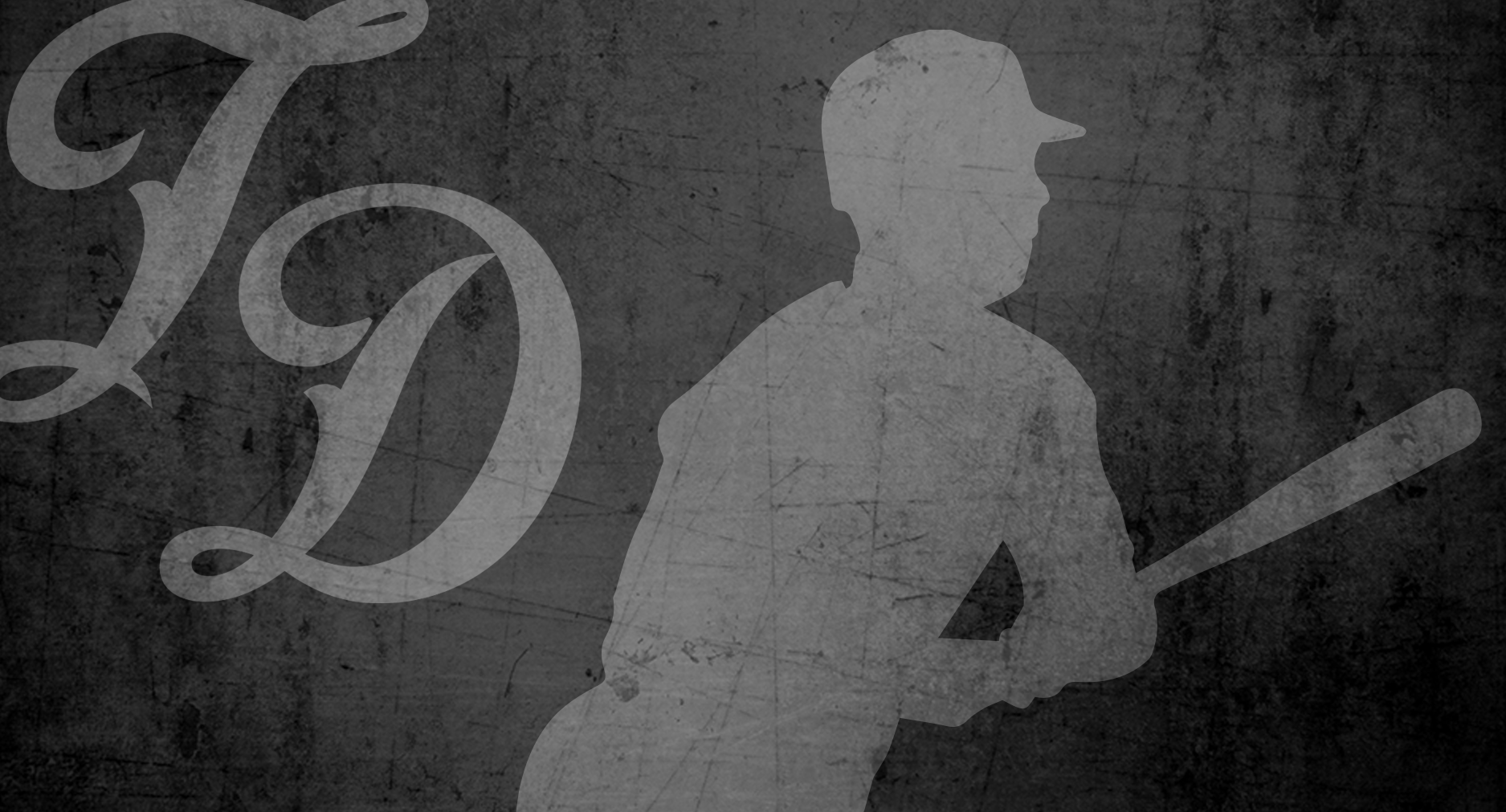 Posts

173

Joined

Last visited
Reputation Activity
Seansy reacted to PSzalapski for a blog entry, From Contender to Champion: my plan for the 2020 Minnesota Twins

This time last year, I gave an offseason blueprint that had the Twins winning 100 games in 2019. Commenter tarheeltwinsfan appreciated that, saying "I like your hope-filled optimism." Well, so did the Twins, and they one-upped it by winning 101, beating my overly-optimistic hope by a win.
 
What won the Twins the division in 2019 won't do so in 2020. They have to be considered the favorite no matter what offseason moves they make, no doubt. But, don't forget that their Pythagorean wins were 97, and several of those wins were on the backs of overperformances in the early season from Martin Perez. If you bump the Twins down to 94 wins, and the Indians take one or two of those lost, suddenly they miss the playoffs. Also take note that the Yankees swept the Twins in dominant fashion with superior pitchers attacking the corners and making the Twins swing and miss, while Randy Dobnak, Odorizzi, and relievers could only nibble and pray. So the Twins must improve aggressively if they want to make a good year into a dynasty rather than a fluke. The good news is that the Twins have a clear path to do so.
 
The holes
Almost the entire offense is returning for 2020 with the lone exception of Jonathan Schoop, who becomes a free agent after losing his starting job last July to Luis Arraez. Pitching is a different story, with Magill and Parker already gone and Odorizzi, Gibson, Pineda, and Romo becoming free agents. The Twins thus have a minimum of five holes to fill whether from their minor league rosters, free agency, waiver claims, or trades.
 
He is who we thought he was
Martin Perez is owed $7.5 million on a team option, but the Twins declined it and instead owe him a half million dollar buyout. This was an easy decision as Perez couldn't get the job done in the second half of the year and will now look for a team willing to give him a roster spot for just above the minimum salary.
 
Cutting Cron
C.J. Cron is in nearly the same situation, as he is due to earn around $7.7 million in arbitration. While Cron provided some power and in June seemed to be a great pickup for the Twins, he trailed off and then ended the year underperforming the rest of the Bomba Squad and was effectively out of the lineup whenever Marwin Gonzalez was free to play first base. The Twins are no doubt confident they can replace him for less than he'd get in arbitration, and so I'd expect him to be non-tendered or even waived before that time comes.
 
So that leaves the Twins needing to acquire or promote a starting first baseman, four starting pitchers, and at least three relievers. How should they do it?
 
I've got a fever, and the only prescription is more bombas
The Twins have a hole at the traditionally easiest position to fill. In the minors, they have no obvious options--it would be best to allow Alex Kiriloff to prove that he can hit AAA pitching for at least two months, and Brent Rooker had a poor year in 2019 that did nothing to prove his readiness for the show in 2020. So the Twins should treat first base in 2020 like they did second base in 2019--find a good hitter to fill in till one of their minor leaguers is ready.
 
But I don't want the first-base version of Jonathan Schoop--can they please find a real power hitter? Of course I'd love to get Anthony Rendon to play third and shift Sano to play first base, but after Rendon's heroic World Series win, I'm going to presume that this is not the time to buy-high on Rendon. A poor man's version of that strategy would be to get Josh Donaldson, which might be a bit more affordable. As for plug-in first base sluggers, a lesser option would be Jose Abreu, but does he have anything left in the tank? For the Pohlad's dollar, I think the best deal would likely be the simplest one: the Twins should sign Edwin Encarnacion for $24-28 million over two years and have him play first base for one year and DH the next. Aging hitters are less risky than aging pitchers; they should be willing to take the defensive hit at a position where defense very rarely matters and take Encarnacion's bat just like they did from Nelson Cruz.
 
Time to stop being so Gibby
So the Twins need to replace four departing starters. Dobnak took over as the Twins' third starter after the suspension of Pineda and the decline and fall of both Perez and Gibson, so I'm going to assume Dobnak at least starts the season in the rotation. If he falters, or perhaps even when the inevitable injuries arrive, the Twins have ample swing men and AAA depth at starters 6-9: Graterol, Alcala, Smeltzer, and Thorpe are all hopeful to become impact major league starters, though perhaps not on opening day 2019.
 
So really, if the Twins pick up three quality starters, they can relax about depth after that. The trade possibilities are too vast to enumerate, but it is always tough to predict that a team could ever acquire a mid-rotation starter via trade because there isn't a team in the majors who can spare any quality starter they may have under control.
 
You can't always get what you want
Gerrit Cole is the leading name on the free agent list, but even moreso than Rendon, he is set to demand a very high salary--perhaps a record-breaking contract for a pitcher, which would mean a minimum 7 years, $180 million--though the rumor is that he could command a number that starts with a 2. This could be worthwhile during the Twins' current window of opportunity, but it might be too big a pill to swallow for 2023-2026.
 
Stephen Strasburg was owed $25 million per year for 2020-2023, and he outperformed his doubters in 2019. He opt out of that contract, principally to get an even bigger contract, but also to get his money earlier, as his current contract includes $40M deferred as late as 2030. He won't be worth as much as Cole, so is he perhaps a smaller risk? Could he be had for 5 years, $130 million--or will he command even more to a rich team? The simplest answer here is that the Nationals might be willing to up the offer more than others to have him back, so the Twins might not even have the chance.
 
You just might find, you get what you need
Madison Bumgarner's velocity has dropped too much to be appealing, and his big-name cachet might be more valuable to a big-market team. I think Bumgarner will be grossly overpaid for his declining skills and so I want the Twins to stay away.
 
Zack Wheeler is only 29 and is coming off a great year, though his career in 2018 and earlier was closer to league average. The Mets made him a $17.8 million qualifying offer that he will decline, and so the team that signs him will have to give up a draft pick. The Twins should strike early, even if he demands a five-year contract, and pay him up to or even over $100 million for the privilege. The Twins would have the ace they've lacked since Johan Santana and then become a credible threat to the Astros and Yankees in the American League.
 
Of the top-end pitchers, that leaves Hyun-Jin Ryu. With the Dodgers making rumblings they still want to keep their team salary down, Ryu could hit the market as an excellent pitcher yet only fifth-best of the starters available. If this is the case, the Twins should strike early and sign him for 3 years, $54 million, and have one less thing to worry about. Even if Ryu declines more steeply than hoped, he is still likely to be worth at least half his salary in 2022, and so this is a lesser risk than the other names out there.
 
Finally, they should do what they can this very week to extend Jake Odorizzi. It might be tough to find the room for a long-term deal, though he just might accept his qualifying offer of $17.8 million for a chance to win it all with the Twins in 2020 and then hit the free agent market for another big payday after that.
 
The best options if they can't get three of the top six are Dallas Keuchel, Homer Bailey, Cole Hamels, Tanner Roark, Wade Miley, two-thirds of Michael Pineda, the used husk of Kyle Gibson, and several other less-than-desirable pitchers. The Twins might be better off going with their prospects than any of these options, but there may be some wheat among the chaff, and I'd trust the Twins' scouts to try to find a rich man's Anibal Sanchez in there somewhere.
 
Romo wasn't built in a day, but he can be signed in one
The Twins need at least three new relief pitchers, but hopefully filling the first slot is easy: Sergio Romo arrived in Minnesota and immediately entertained us with an exciting, positive attitude and an even more exciting slider. A modest raise from last year's $2.5 million contract should be enough to lure him back, but if not, I think they'll have to pick up one of the other free agents.
 
Wisle down the wind
The Twins already filled the second slot by claiming Matt Wisler off waivers. Of course, he could be re-waived if the Twins don't like what they see, but I'm going to assume the Twins claimed him to keep him. Reports are that he has a quality slider that the Twins' coaching staff hopes to build around.
 
Time to harvest the crops on the farm
And finally, the Twins have enough pitching depth in the minors to fill the last remaining spots--I'd leave it for the Twins to fill with any of the familiar Hildenberger, Reed, Vasquez, Alcala, or Jovani Moran or Johan Quezada. Also, the best relievers are often failed starters, and so Sean Poppen or even Griffen Jax could become bullpen options when push comes to shove. Just like in 2019, the Twins will likely use 2 spots in the bullpen to shuttle viable options back and forth--that's how 2019's Stashak, Thorpe, and Smeltzer seem like great options to keep in the majors for most of the year in 2020, and surely the Twins can keep turning the crank to get maximum value out of their pitching depth.
 
Of course, the Twins could certainly benefit from signing a free agent reliever besides Romo. I can't imagine they would see it worthwhile to go after Will Smith, Kenley Jansen, Will Harris, Chris Martin, Daniel Hudson, or Brandon Kintzler, but again, they might find one potential diamond in the rough part of this list.
 
Much ado about nothing
Some Twins fans will no doubt want to replace Jason Castro (or even re-sign Castro himself) at backup catcher; I can't help but disagree. As long as they believe Astudillo is a satisfactory backstop, they should commit to playing him two-thirds of the time. I would indeed like the Twins to sign some AAA catching depth somehow, as injuries are likely--but a third catcher is not on my list of the top 28 players I want to focus on. Get anyone you can.
 
The reclamation project
In 2019 the Twins carried Marwin Gonzalez, Ehire Adrianza, and Schoop for the whole year. Even with the additional roster spot, three backup infielders might be a bit too much, as the Twins struggled to fill the outfield after injuries to Byron Buxton, Eddie Rosario, Max Kepler, and Jake Cave overlapped a bit more than desired. The Twins should forgo replacing Schoop and instead find a center fielder who could accept a minor league contract and backup Buxton, thus saving Cave to backup the corner spots.
 
I always like comeback projects--It's too bad that the Twins couldn't have found a way to keep Anibal Sanchez or Lance Lynn in 2019. For this year, perhaps Carlos Gomez would be a nice bench player--this Twins coaching staff and front office surely don't care about his early years here in Minnesota. I also wonder about Austin Jackson--could the Rochester Red Wings be a good team to help him him to get back on the horse?
 
Repeat the success
The Twins' recipe for winning 100 games, thus, is listed below. I've supplied Steamer's 2020 projection, which should be the WAR each player is expected to provide assuming he is like other historical players similar to himself. I then give my optimistic but realistic hope for each player, which is either the same as or higher than their projection. You might immediately argue, "What a homer! You predict many players higher than their projection but none lower?!"
 
I have a reason, and it's not that I'm looking at my favorite team through rose-colored glasses. Instead, it's the fact that the most successful teams usually vastly outperform their projections. In other words, only the luckiest teams win 100 games. If a team plans to be only as good as their projection, they may never project to be among the best--but instead we plan for the best and expect the worst. The 2018 Twins' talent were much better than their near .500 record indicated--but much went wrong and players underperformed. In 2019, we saw the opposite effect; aren't we glad the Twins went for it by acquiring Gonzalez, Cruz, and others, rather than acquiescing to a low projected win total?
 
So if the Twins are to win 100 games again, they have to make big key additions. I'll agree with what you are thinking--they aren't likely to sign both Ryu and Wheeler, or any two of the top six starters, or overpay for Encarnacion. But this gumption is what I'm asking for. Did we think that the Twins could sign all three of Cruz, Schoop and Gonzalez in 2019? They did so without spending the big bucks; now is the time to bump up that payroll just a bit to go for a championship.
 
The salaries two top-tier pitchers will demand are well in the affordable range for the Twins, and perhaps no team in baseball can better afford them. The Twins should should do so if they want to win 100 games again--or at least be the favorite to win the division should they fall short at the 93 wins that my blueprint projects.
 
In 2020, rosters are expected to expand to 26 players, with possible limitations on the number of pitchers allowed; also, MLB is expected to require pitchers to face a minimum of three batters or the end of an inning, which means any "lefty one-out guys" (LOOGYs) will need to do more to earn their keep.
 
So here's the list of my desired 26-man roster for 2019. The heading "*st" refers to Contract status: "C" for long-term contract, "A" for arbitration-eligible, with the ordinal year of eligibility; "P" for pre-arbitration. The minimum salary for 2020 is expected to be about $565K.
 
28 slots are listed here, with the expectation that there will be two players on the injured list at any given time. Although more than 28 players will play for Twins in 2020, it is expected that other players will not contribute significantly to alter the bottom line.

2020 Twins WAR: 2019 2020 proj hope st* 2020 salary (AAV, millions)RF Kepler 4.4 3.5 3.7 C $ 6.3 CF Buxton 2.7 3.2 3.5 A2 $ 2.9SS J. Polanco 4.1 2.8 3.5 C $ 5.2DH Cruz 4.3 2.8 3.0 C $13.03B Sano 2.8 2.9 2.9 A3 $ 5.9C Garver 3.9 1.9 2.5 P3 $ 0.61B Encarnacion 2.5 1.4 2.5 FA $14.02B Arraez 2.1 2.5 2.5 P1 $ 0.6LF Rosario 1.3 2.3 2.3 A2 $ 8.9 CI M. Gonzalez 1.4 1.1 1.3 C $10.5C Astudillo 1.5 1.2 1.2 P1 $ 0.64O Cave/C. Gomez 0.7 0.1 0.7 P2 $ 0.6SS Adrianza 0.6 0.3 0.3 A3 $ 1.9 SP Wheeler 4.7 3.1 4.0 FA $20.0SP Ryu 4.8 3.1 3.2 FA $18.0SP Berrios 4.4 3.0 3.5 A2 $ 5.4SP Odorizzi 4.3 2.5 2.5 FA $17.8SP Dobnak 0.8 1.4 1.4 P1 $ 0.6SP Smeltzer/Graterol 0.5 0.8 0.8 P1 $ 0.6 RP Ta. Rogers 2.1 1.0 1.5 A2 $ 3.9RP Duffey 1.2 0.8 1.1 A1 $ 1.1RP May 0.9 0.6 0.8 A3 $ 2.1RP Stashak 0.5 0.2 0.5 P1 $ 0.6RP Thorpe 0.6 1.7 1.0 P1 $ 0.6RP Romo 0.5 0.2 0.3 FA $ 3.0RP Wisler 0.5 0.1 0.5 A1 $ 1.0RP Littell/Harper 0.6 0.3 0.6 P1 $ 0.6RP Hildenberger/Alcala 0.0 0.0 0.4 P2 $ 0.6 Perez buyout $ 0.5 ===== ====== ====== Totals 44.8 52.0 $146.4 Projected record 93-69 100-62Now that's a roster that should not only win the division, but be a good bet in any postseason series. As a kid, I sang the Twins fight song:
In 2019, it finally came true and the Twins are ready to keep it going. Let's hear it now for the team that came to play!