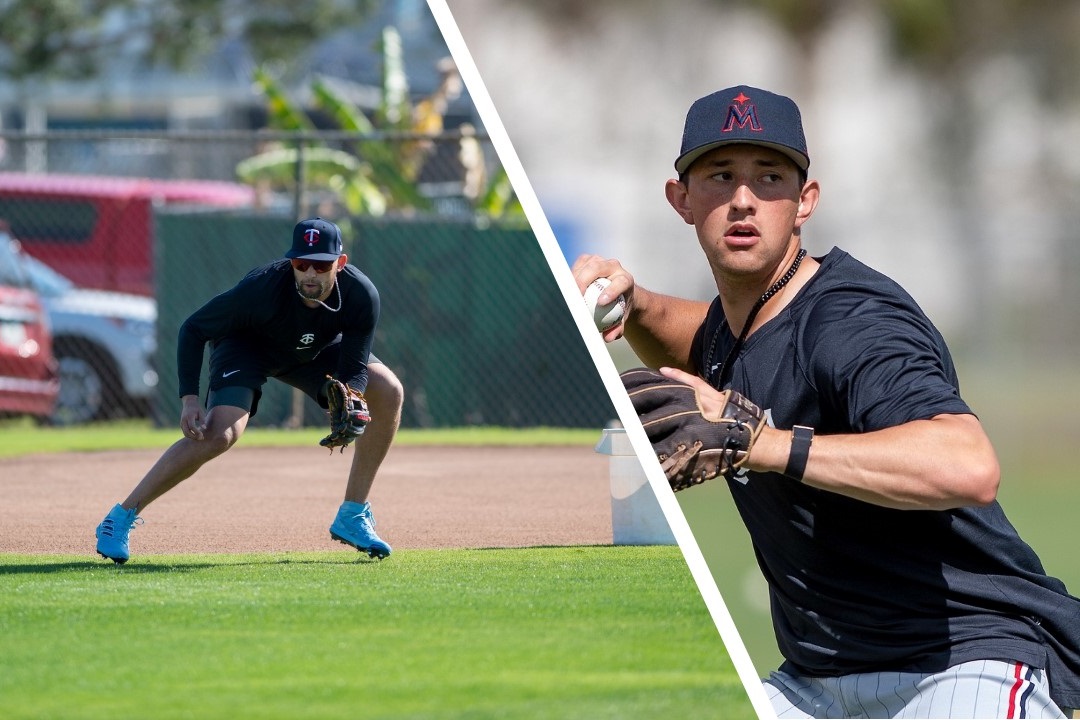 Image courtesy of William Parmeter
The Diamondbacks and top prospect Corbin Carroll agreed to terms on a massive extension earlier this week. Carroll is guaranteed $111 million over the next eight seasons. The deal also includes a $28 million club option for the 2031 season and up to $20 million in escalators between the 2029-31 seasons. The escalator clauses are tied to his finishes in awards voting throughout the deal. 
He will receive a $5 million signing bonus and a $1 million base salary in 2023. Moving forward, he will earn $3 million in 2024, $5 million in 2025, $10 million in 2026, $12 million in 2027, $14 million in 2028, and $28 for the deal's final two seasons (2028-29). In 2031, the $28 million club option contains a $5 million buyout. Overall, the deal buys out the remainder of Carroll's team-controlled seasons and an additional two free-agent years. It is the largest contract ever signed by a player with fewer than 100 days of MLB service time. 
Last season, the Braves signed rookie center fielder Michael Harris to an eight-year, $72 million contract extension with club options for 2031-32. He will earn $5 million per season in 2023-24, $8 million annually in 2025-26, $9 million in 2027, $10 million per season in 2028-29, and $12 million in 2030. His 2031 option is $15 million, and his 2032 option is $20 million with $5 million buyouts. Harris is one of many young Braves players to sign an extension early in their big-league careers. 
Brooks Lee and Royce Lewis have been widely considered the team's top two prospects for the Twins, including being ranked number one and two at Twins Daily. There is some debate about who should be in the top spot, with our voters having them finish in a nearly unbreakable tie. Lee ranks higher than Lewis on nearly every national top-100 list, but the future is bright for both players. Lewis has limited big-league experience, and Lee has a chance to debut in 2023. 
Brooks Lee, SS
Lee is roughly the same age as Harris and Carroll, with his college experience being the most significant difference between the players. Lee could have turned pro in the same draft as the other two players, but he wanted to play collegiately for his father at Cal Poly. In three college seasons, he hit .351/.426/.647 (1.073), and many evaluators considered him the best college hitter in the 2022 MLB Draft. Minnesota showed faith in him during his professional debut by promoting him to Wichita for the team's run in the Double-A playoffs. 
There is a wide range of outcomes for Lee's development in 2023. The Twins will likely start him at Double-A to begin the year, and he can spend most of the season getting comfortable at that level. He can also hit his way onto the big-league roster at some point during the coming campaign. The Braves worked on Harris' extension on the way to him winning the NL Rookie of the Year. Minnesota could do something similar with Lee, but there are no guarantees that he will debut in 2023. 
Royce Lewis, SS/OF
Lewis is two years older than the other players mentioned above, so a long-term deal comes with some questions. He's had two ACL surgeries since turning pro, which means the Twins have team control over Lewis through the 2028 season when he is 29 years old. Does Minnesota want to give Lewis guaranteed money into his early-30s? Would Lewis agree to a deal less than what Atlanta gave Harris? His injury history makes a long-term deal tricky for both sides to find common ground. 
Last season, Lewis returned strongly from his first ACL surgery by hitting .313/.405/.534 (.940) in 34 Triple-A games. He was equally impressive in his big-league debut, with a 145 OPS+ through his first 41 plate appearances. Lewis is known for his positive attitude and strong leadership skills, so that might be something to invest in from the Twins' perspective.    
The Twins are in a different winning window than the Diamondbacks, so an extension similar to Carroll might not be in the team's best interest. Arizona is signing Carroll to be the face of the franchise while they rebuild and add more young talent. Harris' deal is probably closer to what the Twins would consider, but there is no rush to extend Lee or Lewis. 
Would you offer a Carroll- or Harris-style extension to Lee or Lewis? Leave a COMMENT and start the discussion.