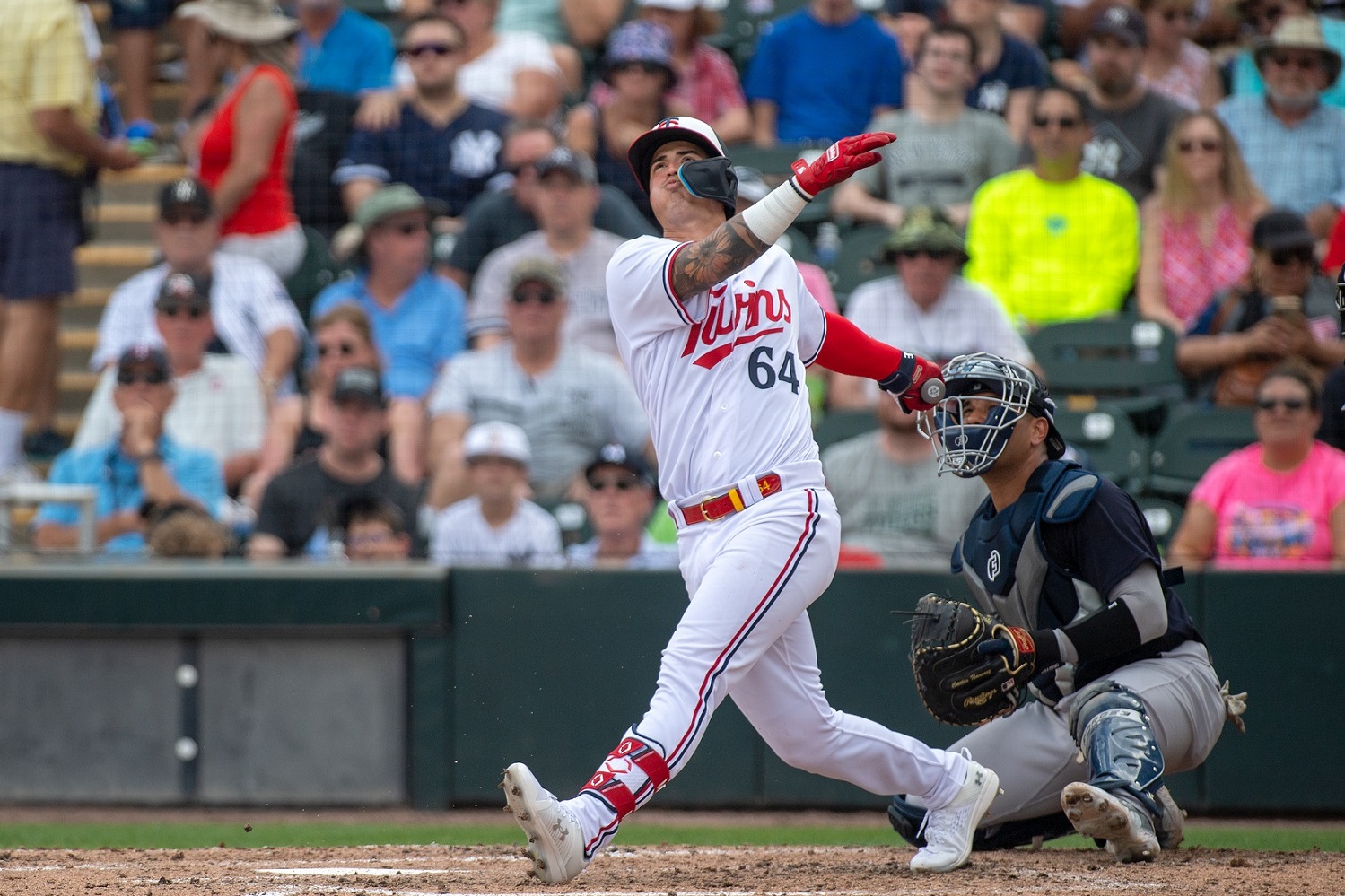 Image courtesy of William Parmeter
Anyone who has ever competed in an athletic event knows that a road game brings unique challenges. Travel, lodging, finding healthy meals, time away from family, time in front of fans cheering against you, finding suitable injury treatment, and changes in routine all present obstacles that need to be overcome in order to achieve success.
The move from the Metrodome to Target Field exposed the influence that a particular ballpark layout and environment can have on a player. Any pitcher that tries to make a living at Coors Field (and any batter that took the money and ran from Coors!) can tell you that where you play the game matters too. It stands to reason that certain ballparks play into and out of a player's skill sets in different ways.
Thanks to the afternoon-stealer known as FanGraphs, I dug into some of the batting wRC from road games information for 2022. Since I actually wanted to keep stadium type and normal schedule in the mix, I chose wRC over wRC+, but feel free to run the names and numbers yourself to see what changes.
The top 40 names of best wRC on the road sounds like an All-Star roster. It's also completely devoid of Twins players. Carlos Correa is the first to show up at #46, with a 42 wRC (126 wRC+). Luis Arraez joins the fray at #55, but of course he will be in the other dugout when the Twins come calling to Miami in early April. The next Twins entry is Gio Urshela at #112. Noticing a trend?
The tide begins to turn towards 2023 with Jose Miranda, Kyle Farmer, Nick Gordon, and Byron Buxton cracking the top 160. I'm choosing to ignore Gary Sanchez being in there too, mainly just because I'm trying to keep this hopeful.
As a team, the Twins fell in the middle of the MLB in wRC on the road, which is echoed by their 100 wRC+ score. This should be expected with very few outliers at the top of the success list, and very few players at the bottom. The top of the team list? A who's who of playoff teams comes into focus.
Noteworthy to me is Correa's ability to perform amidst the boo-birds that he experienced all season long on the road. Royce Lewis' amazing wRC+ (mid-300's!) is tempered by the fact that we only got to witness it across eight road games. This speaks to the same injury and playing time issues that kept some of our better road performers to climb the list. Alex Kiriloff and Trevor Larnach showed their age and lingered towards the bottom third of the pack, and this is an area of professional ability that we can expect to grow into 2023. Rental players and minor leaguers/turned major leaguers due to necessity faired poorly, which is to be expected. This area is something to watch for as lineups get constructed on the road in 2023 as well, especially late in the season.
Perhaps the brightest light that emerged from this research was the perspective on just how strong and balanced of a rookie campaign Miranda provided. You can see how his presence in the lineup became a source of hope for Twins territory as the season progressed.
Lineup construction involves many variables. As metrics continue to develop for road games and individual ballpark success, it will be interesting to see just how much the Twins lineup fluctuates from series to series. In a world where righty/lefty splits rule the game, is the home/away split metric the next wave of overthinking baseball? Time will tell, but for Twins fans, improvement across this metric needs to happen sooner rather than later.
PREP FOR THE SEASON WITH PREVIOUS 2023 TWINS' ROAD TRIP GUIDES
Trip #1 Kansas City & Miami (3/30-4/5)
Trip #2 New York & Boston (4/13-4/20)
Trip #3 Chicago & Cleveland (5/2-5/7)
Trip #4 I love LA!? (5/15-5/21)
Trip #5 Houston, We have a Correa! (May 29-31)
Trip #6 Tampa to Toronto (6/6-6/11)
Trip #7 Detroit to Atlanta to Baltimore (6/23-7/2)
Trip #8 West Coast Bound Again! Oakland/Seattle (7/14-7/20)
Trip #9 Kansas City & St. Louis (7/28-8/3
Trip #10 Detroit & Philadelphia (8/7-8/13)
Trip #11 Milwaukee (8/22-8/23)
Trip #12 Texas & Cleveland (9/1-9/6)
Trip #13 Chicago & Cincinnati (9/14-9/20)
Trip #14 Colorado (9/29-10/1)