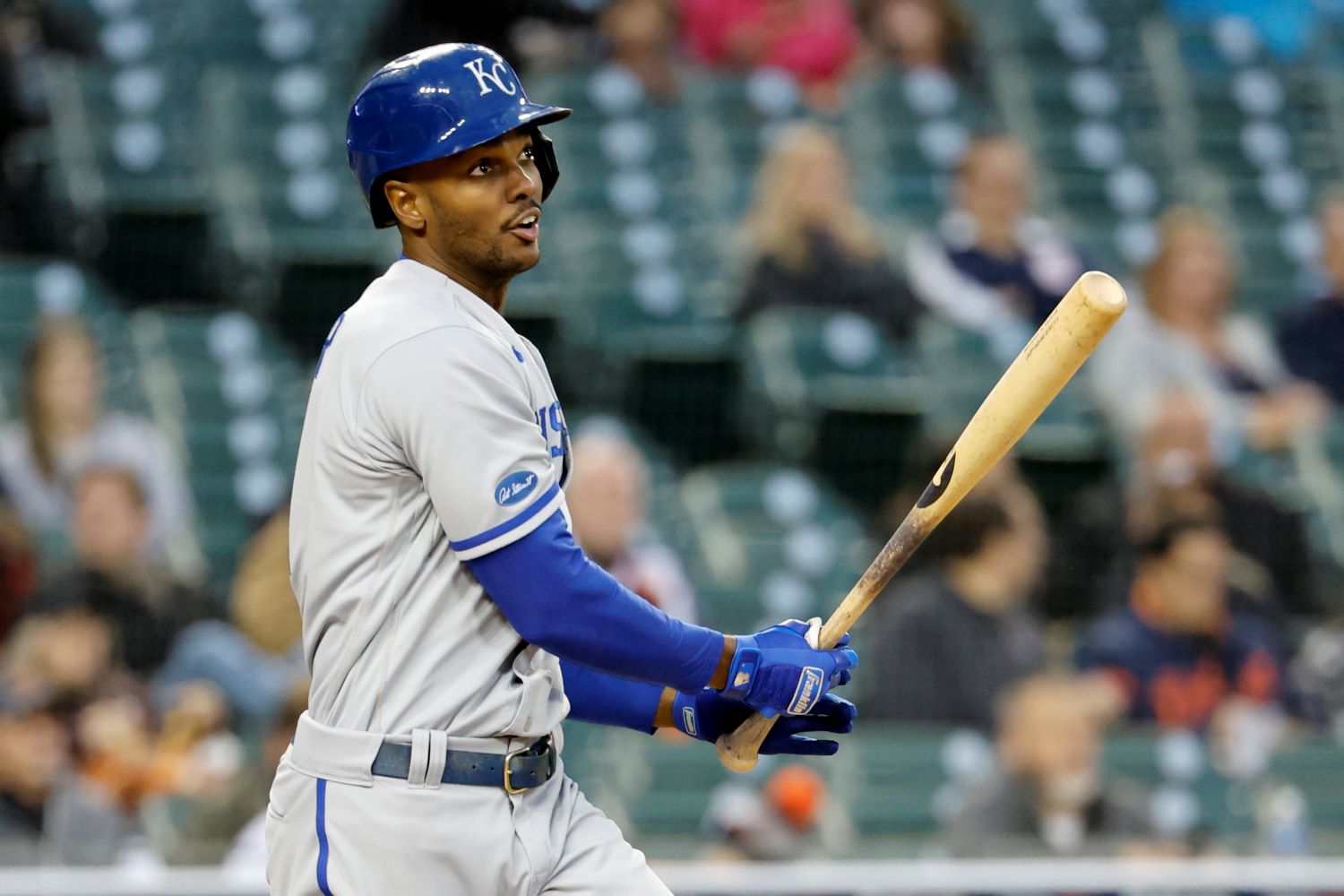 Image courtesy of © Rick Osentoski-USA TODAY Sports
The Twins ate their veggies on Monday, trading away minor league relievers Evan Sisk and Steven Cruz for Royals outfielder Michael A. Taylor. Minnesota's flirtation with the veteran first hit radars when news slithered in that Kansas City—perhaps under the influence of some real good stuff—asked for Josh Winder in return for their outfielder. The Twins glared around the room with the same look you give when grandma says something out of pocket during family dinner and promptly hung up the phone.
Kansas City dropped their ask, instead greenlighting LHP Evan Sisk and RHP Steven Cruz as an acceptable return. Although so tantalizingly close to donning a Twins cap, Sisk remained in the minors for all of 2022. Half of the return for J.A. Happ in 2021—yes, a team gave up real, breathing players for him—Sisk held preposterously low earned run totals at Double-A and Triple-A, but poor command kept him east of the river. He will probably pitch for the Royals in 2023.
Cruz is a similar story. The aesthetically ideal big, hard-throwing reliever struck out 28% of batters with Wichita last season but walked 13.6% of them as well; command has always been his bugaboo. No team selected Cruz in the Rule 5 draft, and now the Royals will decide how to fix his aim.
Taylor will immediately slot in as Minnesota's fourth outfielder. A more sure bet than Nick Gordon, or Joey Gallo in center, Taylor owns a strong arm, quick feet, and artful routes; he's the ultimate defensive package. The Twins will likely start Taylor in center consistently, allowing Byron Buxton to DH on days he feels any sort of malady while Taylor glides around the outfield, allowing Minnesota not to miss a beat defensively. His bat isn't great—Taylor owns a career .241/.296/.381 slash line—but his league-relative numbers perked up a touch in 2022, perhaps implying he has more in the tank.
The big question is this: how in the world do the Twins set up their outfield? With Max Kepler, Buxton, Gallo, Trevor Larnach, Alex Kirilloff, Gordon, Gilberto Celestino, and now Taylor, the team has eight legitimate outfielders for three spots; creativity must be in the cards. 
Celestino is probably the biggest loser in the deal. With a similar playstyle as the new guy, it's easy to read the trade as a vote of no confidence in him; Minnesota probably grew frustrated with his consistent mental errors, always costing the team an extra base with poor decision-making. The deal likely knocks Celestino down to Triple-A, allowing him to grow as a ballplayer in a less stressful atmosphere. He has yet to celebrate his 24th birthday.
This is unlikely to be the final trade for Minnesota. With more outfielders than available spots, dominos will probably fall over the next month. While Kepler appears to be the most apparent trade target—as he has been for about three years now—the Twins could surprise us, instead packaging some of their younger bats in a deal. 
But who knows? Derek Falvey loves keeping us on our toes.